"HOPPY" is a traditional adult beverage that is well-known in Japan.
The name HOPPY came from the meaning of a drink that makes you happy.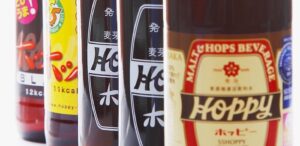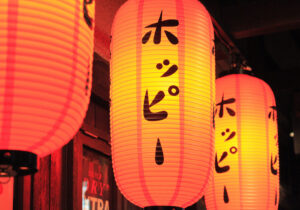 HOPPY was created in the early Showa period (1926-1989) as a substitute for beer due to the war and other various reasons, and was a drink to be mixed with shochu, a unique Japanese liquor culture.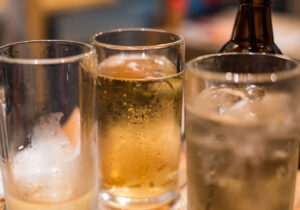 It is still available as a nostalgic drink at Japanese izakayas.
In recent years, HOPPY has gained renewed attention as a healthy drink because of its low calorie content, low sugar content, and zero purine content.
If drunk chilled, it can be enjoyed as a low-alcohol drink with an alcohol content of about 0.8%. It is also delicious when combined with various liqueurs other than shochu, such as gin and vodka, to create original hoppy drinks.
If you ever come to Japan, please oder HOPPY at an izakaya!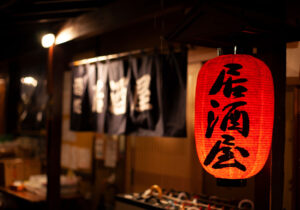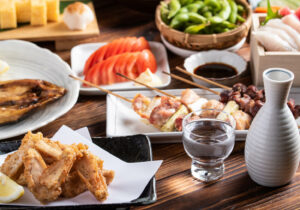 Japanese tip
Izakaya is one of the unique Japanese restaurant genres that serve drinks and food for the common people.
There are many izakaya throughout Japan. You can experience local food, local sake, and meals for the common people in each area at low prices.
* If you are interested in Japanese food and beverage, please read this article.
9 Japanese foods recommended for you! Sushi, Kaiseki, Okonomiyaki…