We Japanese have inherited various festivals from ancient times according to the change of the seasons of spring, summer, autumn and winter. Even now, there are many festivals held all over Japan, from large-scale festivals to small but unique festivals.
On this page, I will introduce festivals that I would like to recommend. Here are some of the most famous big festivals in Japan. If you're visiting Japan, be sure to check the timings of the festivals so you don't miss them. I think it will definitely be a good memory.
Click on each map to see nearby tour and activity information on a separate page.
Famous festival in Japan, Winter
Sapporo Snow Festival (Sapporo City, Hokkaidpo)
If you are considering traveling in Japan in the winter, please go to the Sapporo Snow Festival in February. This snow festival is one of the biggest festivals in the Japanese festival. Every year, more than 2 million tourists from home and abroad come to see this festival.
The Sapporo Snow Festival will be held around Odori Park in the main street of Sapporo. There are huge snow statues in Odori Park. Some snow statues have a width of 40 meters. In the evening, these snow statues are lighted up. A lot of stalls are lined up and warm food and drinks are sold. The lighted up snow statues have a very fantastic atmosphere.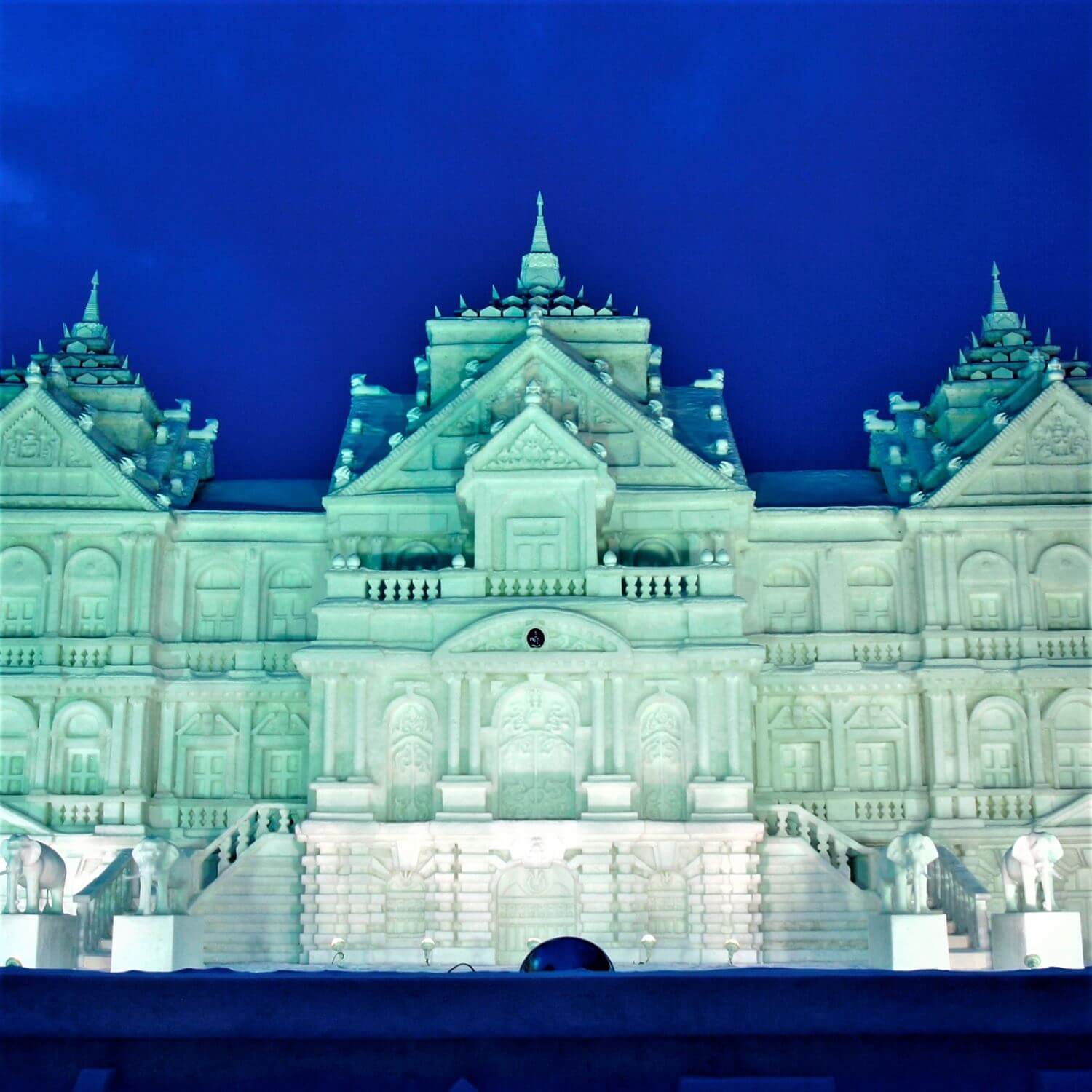 February is the best season for winter tourism in Sapporo, the central...
Famous festival in Japan, Spring
 Aoi Matsuri Festival (Kyoto)
Aoi Festival is one of the three biggest festivals in Kyoto. It is held at Kamigamo Shrine and Kamigamo Shrine located on the 15th of May every year in the northern part of Kyoto. It is said that this festival has been held since about 1400 years ago. It was an important event of the Imperial family in the past. Speaking of "festival" once, it meant this Aoi festival. Every year, about 500 people dressed in elegant aristocratic costumes will march from Kyoto Imperial Palace to Kamigamo Shrine via Shimogamo Shrine.  Colorful costumes shine with spring fresh green. Approximately 200,000 tourists gather every year to see this beautiful queue. Before and after this festival, various traditional events are held at Shimogamo Shrine and Kamigamo Shrine. These two shrines are very large, full of nature and rich in sacred atmosphere. Please visit these shrines at the time of this festival.
Famous festival in Japan, Summer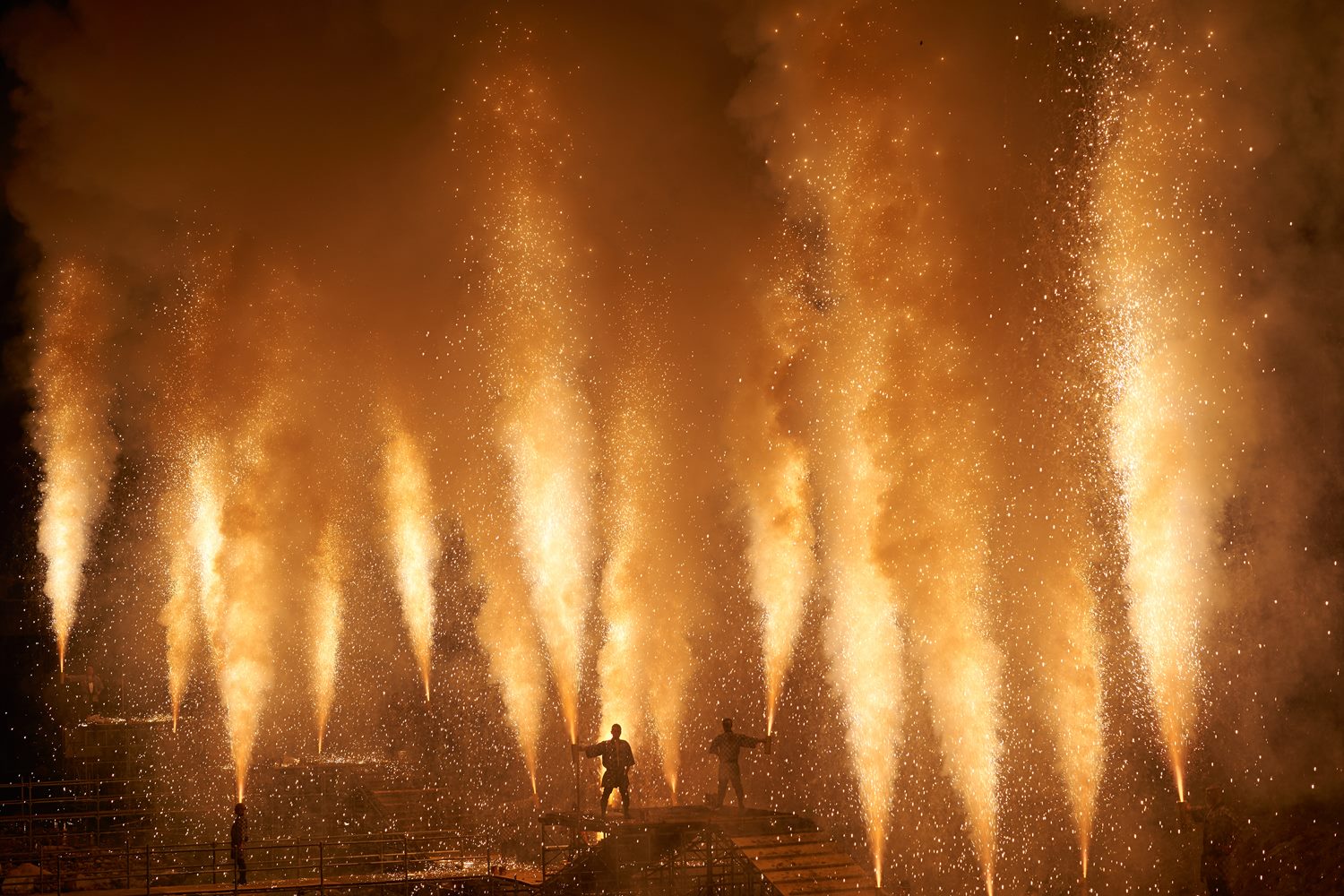 From July to August, Japan is extremely hot except for Hokkaido and so...
Gion Matsuri Festival (Kyoto)
Gion Festival is one of the three biggest festivals in Kyoto. While the above Aoi Festival is a nobility festival, Gion Festival is a traditional festival of commoners. It will be held mainly around Yasaka Shrine for 1 month from July 1 every year.
This festival began to pray to God in the 9th century when plague occurred, Mt. Fuji erupted, and a massive earthquake occurred in Tohoku district.
The Gion festival is held every July because the former epidemic occurred at this time. It rained a lot in June, so the river overflowed. As a result, plague occurred frequently.
Various rituals are held during the festival. However, the point of the festival is to have God come from the Yasaka Shrine to the town and ask God to get rid of the plague. So on July 17th, 23th giant floats called "Yamaboko" go to gather bad gods that cause plague. After that another floats with God from Yasaka Shrine are coming. This grand procession of floats (Yamaboko Junko) is the climax of the Gion Festival.
On the 24th, God return to the Yasaka Shrine from the town. Before that, gigantic Yamaboko go around the town again.
Yamaboko departs from Shijo Karasuma at 9:00. On the 24th, They leave the Karasuma Oike at 9:30.
Prior to Yamaboko-junko, the eveing ​​festival called "Youyama" is held on 14-16th and 21-23th, respectively. At night lights are attached to many lanterns, stalls line up.
Nebuta Festival (Aomori City & Hirosaki City, Aomori Prefecture)
The Nebuta Festival is a fire festival which had been held in the Tohoku region of Japan for a long time. In some areas such as Hirosaki City it is called "Neputa". In this festival, mainly after evening, dynamic nebutas – massive lanterns floats based on kabuki or mythical stories – parade through the city. Today, the Nebuta Festival is held globally in Aomori City and Hirosaki City every year.
In Aomori City, it is held every day from August 2th to 7th every year. Especially big nebutas will parade after 4th. Fireworks festival is also held on the evening of the 7th. The Nebuta Festival in Aomori City is characterized by the large size of nebutas.
In Hirosaki City, it is held every day from August 1th to 7th every year. However, on the 7 th, it will be held only during the day. At the Neputa Festival in Hirosaki City, neputas are rather small, but the number is large. Hirosaki is a traditional city with a famous Hirosaki castle. You will be able to experience the traditional Japanese summer.
Both festivals are crowded with so many tourists. So please make your hotel reservation as soon as possible.
Awa Dance (Tokushima City)
Awa Dance (Awa Odori) is a two-beat dance to be held in August in every part of Tokushima Prefecture. Recently it has been widely held in places other than Tokushima prefecture such as Koenji in Tokyo. It is Tokushima City that Awa Dance is held on the largest scale. In Tokushima city, Awa Dance is held from 12th to 15th August every year.
It is said that Awa Dance has been held from about 400 years ago. At Awa Dance, people dance heavily in two beat. Men move their bodies gorgeously and women dance elegantly. In many cases, they will join a group called "Ren" and show the same dance for each group. At first glance, Awa Dance seems like chaos, but in fact it is done according to the traditional style for each group. When you actually dance, you will feel a wonderful sense of unity with people. The summer festival that has been held for a long time in Japan has a great feature in that you can sense such unity.
You can of course participate in Awa dance. You may join some Ren in advance, but you can join a group for tourists called "Niwaka-ren" on the day.
For example, in the case of Tokushima City, every day from August 12th to 15th, at the time of 18: 00 or 20: 30, at the designated place such as the Tokushima City government's public square (Tokushima-shi Saiwai-cho 2 chome) If you go, you can participate for free. Clothes are free. However, you can borrow a special coat called Happi there.
Famous festival in Japan, Autumn
Kishiwada Danjiri Festival
In western Japan, the floats used in the festival are sometimes called "Danjiri". In Kishiwada City located in the south of Osaka, a very brave "Danjiri Festival" is held every mid September. In this festival, local men parade the city by pulling a lot of Danjiri each weighing 4 tons. Each Danjiri has beautifully delicate sculptures. Danjiri is a pride of local people.
Many of the men in Kishiwada think that Danjiri festival is the most important thing in their life. They draw a heavy Danjiri with amazing enthusiasm, and at the intersection they turn Danjiri quickly with tremendous power and unity. During this very dangerous turn, there are several men on the roof of Danjiri. Their movements are very fast and powerful.
Kishiwada City has an elegant Kishiwada Castle. The castle tower is a rebuilt building, but the view from the top floor is beautiful. By all means, please enjoy Kishiwada.
Jidai Matsuri Festival (Kyoto)
Jidai Matsuri Festival is one of the three biggest festivals in Kyoto, held around the Heian Shrine on October 22 every year.
In the Jidai Matsuri Festival, the history of about 1000 years from 794 to 1869 when Kyoto was the capital of Japan is introduced by a parade of about 2,000 people wearing various beautiful costumes. Participating in the parade Kyoto citizens are wearing costumes such as aristocrats of the old age, samurai of over 400 years ago, soldiers of the 19th century. Just watching this march, you can know the history of 1000 years in Kyoto.
The autumn leaves have not started yet in Kyoto in October. However, it is quite cool, and it can be said that it is a comfortable season for sightseeing. When autumn leaves begin in November, Kyoto is very crowded. So, do you not visit Kyoto in October when the Jidai Matsuri Festival is held?
Thank you for reading to the end.
Now, let's plan to make your vacation in Japan the best experience ever!