At the end of the 13th century, Italian merchant Marco Polo told Europeans that there was a land of gold in the Far East. It is true that gold was being mined in Japan at that time. Marco Polo seems to have heard from someone that Hiraizumi in Iwate Prefecture is a very prosperous town. This page introduces the charm of Iwate Prefecture, which was once known to Europeans. Today, Iwate Prefecture is known as a treasure trove of ingredients, bountiful in the blessings of the sea and mountains. We will introduce local food specialties along with sightseeing spots that you should visit.
Outline of Iwate
Iwate Prefecture is in the Tohoku region and faces the Pacific Ocean. It is in the south of Aomori Prefecture. And it is the second largest prefecture after Hokkaido.
The population of Iwate Prefecture is approximately 1,250,000 people, of which more than 70% are concentrated in the Kitakami Basin, centering on Morioka City. In other words, few people live in other vast areas. If you actually drive in Iwate prefecture by car, you will be surprised that magnificent scenery will follow like Hokkaido.
It is such a depopulated area, but once in the past, there was a time when this area prospered around Hiraizumi. Why do not you go on a journey to explore the richness of Hiraizumi that has passed to Europe?
Access
There is Hanamori Airport in Kitakami Basin of Iwate Prefecture. It is approximately 45 minutes by bus from the airport to Morioka which is the prefectural office's location.
There are 7 stations of Tohoku Shinkansen in Iwate Prefecture. From south, Ichinoseki Station, Mizusawa Esashi Station, Kitakami Station, Shin-Hanamaki Station, Morioka Station, Iwatenumamakunai Station, Ninohe Station. So, you should use Shinkansen well in Iwate Prefecture.
If you want to travel around Tohoku towns, a rail pass that allows unlimited rides on the Shinkansen and local trains is a great deal. >>See here for details.
Hiraizumi: Chusonji Temple
Hiraizumi is a rich green area in the southwestern part of Iwate Prefecture. Here is the base of the Fujihara family who has practically dominated the Tohoku region for about 90 years since the end of the 11th century. At that time, in the courtroom of Kyoto the conflict between Samurai continued, so the Fujihara family in the Tohoku region was able to effectively develop this part like an independent country.
The Fujihara family also made trade with overseas countries such as China. At that time, gold was produced in the Tohoku region, so the Tohoku region became a really rich land.
The Fujihara family developed Hiraizumi into a big city by constructing extensive temples one after another in Hiraizumi. It was Chusonji Temple in the center. Konjikido with gold leaf on the inside and outside of the building was also built there. The building group built by the Fujihara family was lost following the fire damage many times afterwards. However, Konjikido remains at that time.
Konjikido is a very valuable building, so now it is covered and stored in concrete buildings.
I wrote in detail about Chusonji Temple in separate articles.
>>Find the Chusonji Temple best deal, compare prices, and read what other travelers have to say at Tripadvisor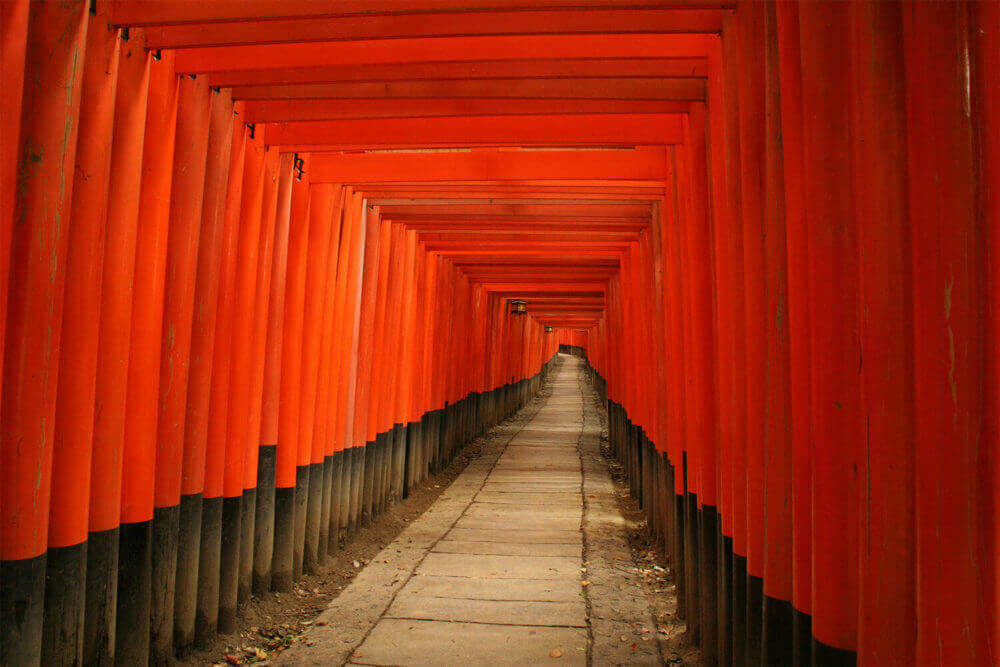 There are many Buddhist temples and Shinto shrines in Japan. There are...
Koiwai farm
Koiwai farm is the largest private farm in Japan. It is located 30 minutes northwest from JR Morioka Station by bus.
This farm has about 3000 hectares of site at the foot of Mt. Iwate. Approximately 40 hectares are open as a tourist area named "Makibaen". About 300 sheep are grazed in this area. There is a cafe in this Makibaen. You can also experience horseback riding in this area.
Dairy products made with freshly squeezed milk from Koiwai Farm are the most delicious. Barbecue and Genghis Khan are also famous. It is a popular spot for families and couples.
>>Find the Koiwai farm best deal, compare prices, and read what other travelers have to say at Tripadvisor
Sanriku Coast/Jodogahama Beach
The Sanriku Coast is a beautiful coastal area facing the Pacific Ocean in the east of Iwate Prefecture.
Among them, Jodogahama Beach is a superb view. Known for its clear blue waters and white sand, it is visited by many people from all over the world.
The beach gets its name from the resemblance of the surrounding rocks to the Buddhist "Pure Land". These unique rock formations were shaped over thousands of years by the waves of the Pacific Ocean.
Sea creatures such as sea urchins and starfish inhabit Jodogahama Beach. This beach allows you to spot these creatures while enjoying the breathtaking scenery.
However, Jodogahama was severely damaged by the Great East Japan Earthquake in 2011, and even now some parts of the beach are off limits for safety reasons. Nevertheless, the beach is a popular destination for tourists and a symbol of the strength and resilience of the local community.
Jodogahama is a must-visit place for those who love nature and love the beauty of Japan's coastline. The unique rock formations, crystal clear waters and diverse marine life make it an unforgettable place for visitors.
>>Find the Jodogahama best deal, compare prices, and read what other travelers have to say at Tripadvisor
Ryusendo Cave
Ryusendo Cave is a limestone cave located in Iwaizumi Town, Iwate Prefecture. Known for its stunning underground lakes and crystal clear waters. There are still a few foreign tourists visiting.
The cave is about 3.8km long, but only part of it is open to the public. Inside the cave, you can take a guided tour and see the beautiful rock formations and underground lakes. The clear water and turquoise color of the lake are especially breathtaking.
One of the unique features of Ryusendo Cave is its water system. Underground water flows inside the cave, creating a clear lake. This water is so pure that it is used locally as drinking water. The water is bottled and sold.
Ryusendo Cave is known not only for its natural beauty, but also for its scientific significance. The caves are home to unique and rare creatures such as blind fish and shrimp that are adapted to the dark environment inside the caves.
Ryusendo Cave is a very interesting place for those who love nature and understand the wonders of the underground world.
>>Find the Ryusendo Cave best deal, compare prices, and read what other travelers have to say at Tripadvisor
Geibikei Gorge
Geibikei Gorge is a beautiful natural tourist spot located in Ichinoseki City, Iwate Prefecture. Known for its stunning scenery and unique boat rides through the valley.
The canyon was formed over thousands of years by the Satetsu River that flows through it. Take in the beautiful views of towering cliffs and reflections on the water as you board the boat.
This cruise offers a unique experience where the boatman stands behind the boat and pushes it through the canyon with a long stick. In addition, Geibikei Gorge has a beautiful nature trail where you can not only take a pleasure boat, but also stroll through the surrounding forest and enjoy the natural scenery.
>>Find the Geibikei Gorge best deal, compare prices, and read what other travelers have to say at Tripadvisor
Genbikei Gorge
Genbikei, which is often mistaken for its similar name to 'Geibikei', is also a beautiful valley. You can't go down Genbikei, but we recommend the famous "Flying dumplings".
Dango is a local specialty of Iwate prefecture. It is a mixture of rice flour, sugar and water that is made into small balls and baked over an open flame. It has a chewy texture and a sweet and slightly salty taste, perfect for eating while enjoying the beautiful scenery.
>>Find the Genbikei best deal, compare prices, and read what other travelers have to say at Tripadvisor
Wankosoba noodles
Iwate prefecture is famous for Wankosoba noodles. Wankosoba noodles are served continuously so that the bowl will not be empty.
If you go to a restaurant specialized in Wankosoba noodles, the staff will come next to you. The staff put soba noodles in your bowl. You should eat it. When you finish eating, the staff will enter the next soba noodles. If you can not eat any more, close the bowl lid.
How many cups can you eat?!?
Iwate Local specialties
Nanbu ironware
Good ironwares are made in Iwate Prefecture since the 17th century. Ironwares made by skilled craftsmen became a topic in Japan all over the country, and it was called "Nambu ironware" and received a high reputation.
"Nambu" is the name of the clan in this area of the Tokugawa shogunate period. Various ironware is made from traditional craft items such as hot water boiler and iron bottle to wind chimes, ashtrays, interior accessories.
In Iwate prefecture, these ironware are sold as souvenirs. Because Nambu ironware is very famous in Japan, you can buy them in department stores in Tokyo, too.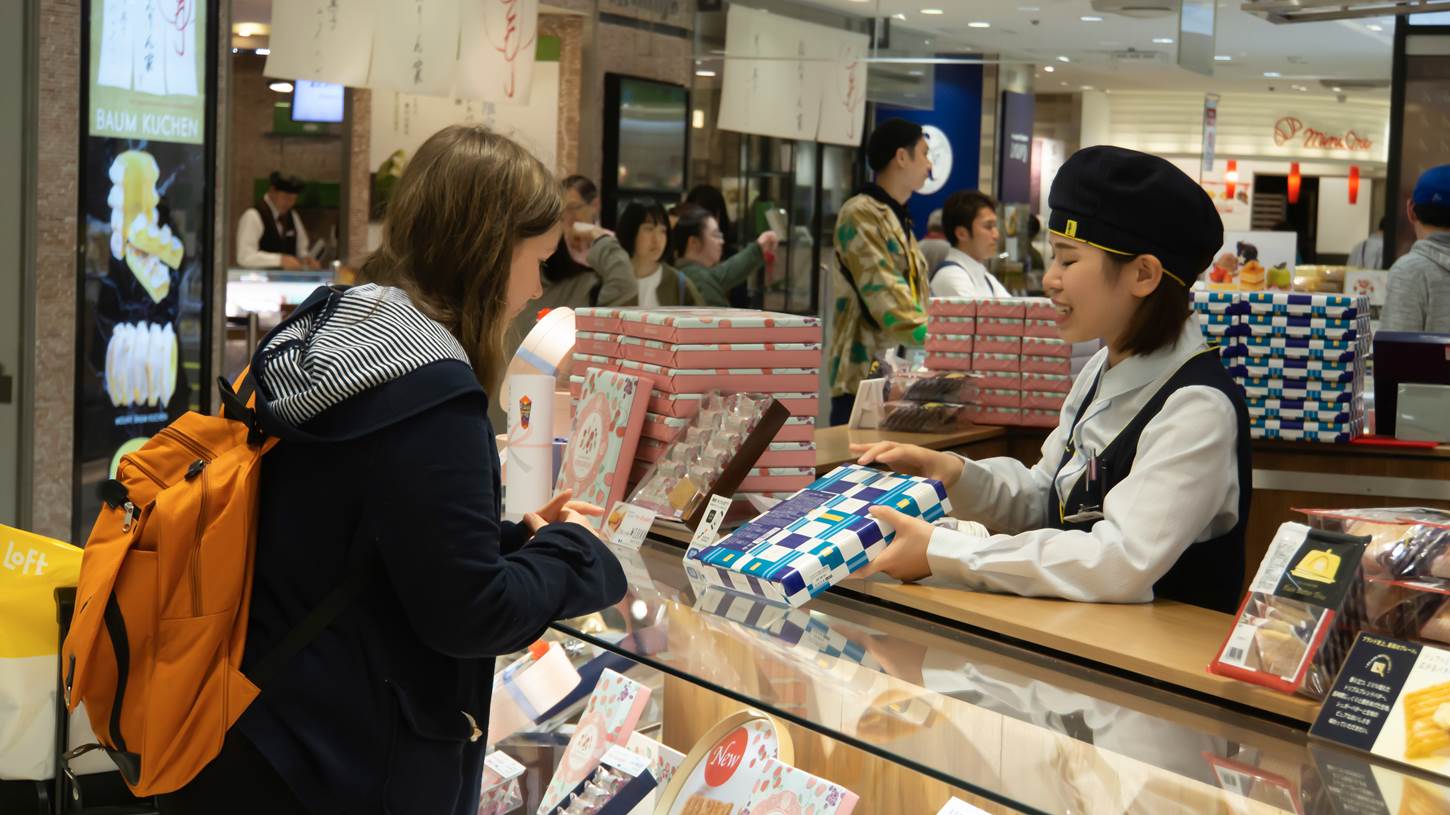 Souvenirs sold on the streets of tourist destinations in Japan are ve...
Thank you for reading to the end.
>>Click here if you want to the Iwate Prefecture tour menu
Now, let's plan to make your vacation in Japan the best experience ever!
Back to "Best of Tohoku Region"