Hakodate in Hokkaido is a very beautiful port town and popular with tourists. Hakodate has many sightseeing spots and many things to do. I love it too and go often. At the morning market right next to Hakodate Station, you can have a fun and delicious time. The night view from Mt. Hakodate is also the best. On this page, I will introduce the best 7 places to visit in Hakodate.
What to do in hakodate
Hakodate is a city located at the southern tip of Hokkaido. It is the third largest city in Hokkaido after Sapporo and Asahikawa. A large number of tourists visit this city every year. This is because Hakodate has many attractive sightseeing spots. Among them, I will introduce seven of my favorite Hakodate sightseeing spots.
Click on each heading for detailed information, reviews, related tours, etc. on a separate page.
It may be Mt. Hakodate that tourists visiting Hakodate go first. Hakodate is famous for its beautiful night view. Surrounded by the sea, the lights of the city glitter. Mt. Hakodate is the place where you can see this night view most beautifully.
Mt. Hakodate is a small mountain with an altitude of approximately 334 meters. This mountain was born by volcanic activity. Initially, this mountain was an island. However, due to the earth and sand that flowed out from the island, the current area of ​​Hakodate was born.
At the top of Mt. Hakodate there is a large observation platform complete with restaurants and shops. We can go up to this observation platform with ropeway. On the summit you can enjoy a wonderful view of 360 degrees. On a sunny day, if you are lucky you can see Honshu over the sea.
Mt. Hakodate was a fortress of the former Japanese army in the first half of the 20th century. It was forbidden for ordinary people to enter this mountain. It was after the war that people could see the night view from this mountain.
Since the entry of the public was forbidden for a long time, nature remained rich in this mountain. There are several mountain trails at Mt. Hakodate, from the foot to the mountaintop you can climb in about an hour.
Data
〒040-0054
19-7, Motomachi, Hakodate-shi, Hokkaido, Japan   map
☎0138-23-3105 (Mt.Hakodate Ropeway)
■Opening time /10:00-22:00 (April 25-October 15), 10:00-21:00 (October 16-April 24)
■The closing day /Dec.29-Jan.3
■Ropeway Round trip/1,280 yen (Adult), 780 yen (Child)
* Children up to 2 years old can ride for free.
* One pre-school infant 3 years or older can ride for free if accompanied by an adult. In the case of two or more infants per adult, the children's fare must be paid.
The second sightseeing spot I would like to recommend to you at Hakodate is Hakodate Morning Market, which is very close to JR Hakodate Station. You can enjoy this morning market from early in the morning until around 14 o'clock.
At Hakodate Morning Market, there are lots of stores selling fresh seafood and fruits. Some shops have aquarium, you can catch squids etc there. The squid you caught will be cooked on the spot.
The most popular one in this morning market is delicious seafood bowl. A lot of fresh seafood is on the rice. You can choose your favorite seafood. There are many restaurants of seafood bowl.
The seafood here is really delicious. Previously, I let my children eat seafood bowl here. Then, my child who loves to eat has said many times "I want to live here!"
Data
〒040-0063
9-19 Wakamatsucho Hakodate, Hokkaido,Japan   map
☎ 0138-22-7981
■Opening time /6:00-14:00 (January-April), 5:00-14:00 (May-December)
■The closing day /None
■The entrance charge/Free of charge
Kanemori Aka Renga Soko is located about 10 minutes walking from Hakodate morning market. It consists of warehouses made of red bricks. These warehouses have been reborn as sightseeing spots with lots of shops and restaurants through renovation. Restaurants that are open here are very tasty. I love the store of conveyor belt sushi here.
Hakodate is a port town. In the mid-nineteenth century, Hakodate opened its port as an international trade port to foreign countries. After that, Hakodate developed greatly in trade. The warehouses in the harbor are keeping that remnant.
I will enter this restaurant after sightseeing Motomachi and Hakodateyama. At night, I will eat lots of sushi here and stay at a hotel near Hakodate morning market. And the next morning …. This is the regular itinerary when I go to Hakodate.
Data
〒040-0063
14-12, Suehiro-cho, Hakodate, Hokkaido,Japan   map
☎ 0138-27-5530
■Opening time
* Gift shops : 9:30-19:00
* Hakodate Beer Hall : 11:30-22:00 (Weekdays), 11:00-22:00 (Weekends and holidays)
* Bayside Restaurant Minato-no-Mori : 11:30-21:30 (Weekdays), 11:00-21:30 (Weekends and holidays)
■The closing day /Year-end, New Year holidays
■The entrance charge/Free of charge
One of the areas I would definitely recommend when you sightseeing in Hakodate is Motomachi.
Hakodate is the city that opened its port for foreign countries first in Japan in the mid-19th century. As a result of starting trade with foreign countries, many foreigners have come to live in Hakodate. They built fine western houses near Mt. Hakodate and lived there. In this way, a corner called "Motomachi" was born.
Motomachi has many slopes. For this reason, walking Motomachi is a bit physically tight, but by all means please go up the slope. You can see the beautiful scenery as shown in the picture above.
When sightseeing Motomachi, let's first go up a slope somewhere. When you reach the top of the hill, let's move toward Mt. Hakodate little by little while watching sightseeing spots. That way you can sightsee for efficiently without going up and down many times.
When using Tram to go to Motomachi, for example, I recommend you to move as follows.
1. Get off at "Suehiro-cho" from Tram
2. Go up the nearby "Motoizaka-slope"
3. Aim for Old British Consulate
4. Take the slope further to Motomachi Park
5. Sightseeing in Old Hakodate Public Hall
6. Look over Hachimanzaka-slope from the top of the hill
7. Stop by Russian Orthodox Church …
This is only an example. After traveling around Motomachi, you should go up to Mt. Hakodate with ropeway. Then, you can sightseeing efficiently.
Data (Motomachi Tourist Information Center)
〒040-0054
12-18, Motomachi, Hakodate, Hokkaido,Japan   map
☎ 0138-27-3333
■Opening time /9:00-19:00 (April-October), 9:00-17:00 (November-March)
■The closing day /None
■The entrance charge/Free of charge
Goryokaku was built by the Tokugawa shogunate that reigned Japan at that time in 1866. The Tokugawa shogunate decided to open the port of Hakodate towards foreign countries and built this castle for the defense of Hakodate. They learned the techniques of the western architecture such as France and made it a castle with a completely different star shape from the Japanese castle until then. They built this castle away from the sea in order to minimize the damage even if the enemy fleet was shelled from the sea.
In 1867, the Tokugawa shogunate collapsed and a new government was established. Along with this, Goryokaku also entered under the control of the new government. However, some power of the Tokugawa shogunate ran away from Edo (now Tokyo) to Hokkaido and attacked Hakodate. As a result, Goryokaku was occupied by the forces of the former Tokugawa shogunate. After that, "Hakodate War" occurred between the new government forces and the former Tokugawa shogunate. The new government army recovered Goryokaku by overwhelming strength.
Goryokaku was used by the Army of the new government, but in 1914 it was opened to citizens as a park. At this time, many cherry trees were planted. In 2005, the present Goryokaku Tower was set up, and in 2010, a part of "Hakodate Magistrate's Office (Bugyosho)" that was built in the era of the Tokugawa shogunate was restored.
Goryokaku is rich in green and we are cured of spring, summer, autumn, winter, beautiful nature whenever you visit. I would like you to drop by if you come to Hakodate.
Data
Goryokaku
〒040-0001
44, Goryokaku-cho, Hakodate, Hokkaido, Japan   map
☎ 0138-21-3456
■Opening time /5:00-19:00 (April-October), 5:00-18:00 (November-March)
■The closing day /None
■The entrance charge/Free of Charge
Hakodate Magistrate's Office (Bugyosho)
〒040-0001
44-3, Goryokaku-cho, Hakodate, Hokkaido, Japan   map
☎ 0138-51-2864
■Opening time /9:00-18:00 (April-October, last entry 17:45), 9:00-17:00 (November-March, last entry 16:45)
■The closing day /Dec.31 – Jan.3, and for maintenance
■The entrance charge/500 yen (Adult), 250 yen (Student, Child), Free (Prescool child)
Goryokaku Tower
〒040-0001
43-9, Goryokaku-cho, Hakodate, Hokkaido, Japan   map
☎ 0138-51-4785
■Opening time /8:00-19:00 (April 21-October 20), 9:00-18:00 (October 21-April 20), 6:00-19:00 (January 1)
Every year from the beginning of December until the end of February, Goryokaku is lighted up at night. During this period, Goryokaku Tower is open from 9: 00 to 19: 00.
■The closing day /None
■The entrance charge/900 yen (Adult), 680 yen (Junior high school student, high school student), 450 yen (Elementary school student)
In Hakodate city, Trams (Strrt Cars) are very useful. If you use Trams, you can easily go to Hakodate Station, Motomachi, Goryokaku, Yunokawa Onsen and so on. Recently, retro vehicles have appeared, attracting the popularity of tourists. For details, please click on the heading above and see related sites.
[youtube id=DhaUnIuBl-8]
Do you know where the hot springs are closest to Tokyo? That may be Yunokawa Onsen in Hakodate. Because this hot spring is in the immediate vicinity of the airport. You can enter the hotel's hot spring after 2 hours leaving Haneda Airport in Tokyo.
Yunokawa Onsen is located 5 minutes by car from Hakodate Airport. It takes about 30 minutes by using Tram or bus to Hakodate Station. It takes about 1 hour by bus to Shin-Hakodate Hokuto Station where Shinkansen arrives and departs.
Yunokawa Onsen is on the way to Hakodate city from Hakodate Airport. So, when you arrive at Hakodate Airport, why do not you stay at a hotel in Yunokawa Onsen and then go to a hotel in Hakodate city? . Conversely, you can stay at a hotel in Hakodate city, and finally enjoy the hot spring at Yunokawa Onsen hotel.
Hakodate city is full of charm, but Yunokawa Onsen is also a place where you definitely want to stay. The most attractive thing is to be close to the sea. I stayed at a ryokan (Japanese style hotel) in Yunokawa Onsen. That ryokan was in front of the sea. From the room I saw the lights of the ship fishing squid at night. It was a very fantastic scenery. In the winter you can see the snow flying on the sea surface. You can surely spend the best time by entering Onsen while watching such a view from the window and then eating delicious food.
When booking a hotel, please check if the room is on the sea side.
Yunokawa Onsen has a tropical botanical garden. There in the winter monkeys also enter Onsen. The situation is very pretty, you will surely be able to take interesting pictures.
Data
Hakodate Tropical Botanical Garden
〒042-0932
3-1-15, Yunokawa-cho, Hakodate, Hokkaido, Japan   map
☎ 0138-57-7833
■Opening time /9:30-18:00 (April-October), 9:30-16:30 (November-March)
■The closing day /December 29 to January 1
■The entrance charge/300 yen (Adult), 100 yen (Elementary and
junior high school students)
Thank you for reading to the end.
If you have more time, you can also visit some of the sights around Hakodate.
If you want to enjoy the majestic view of the greater nature, I recommend you go to Onuma Park. Onuma Park is about 20 minutes by express from the Hakodate Station. You can enjoy various activities. If you like history, it is a good idea to go to Matsumae Castle after seeing Goryokaku of Hakodate. In the following articles I introduced about these sightseeing areas, so please try clicking on it.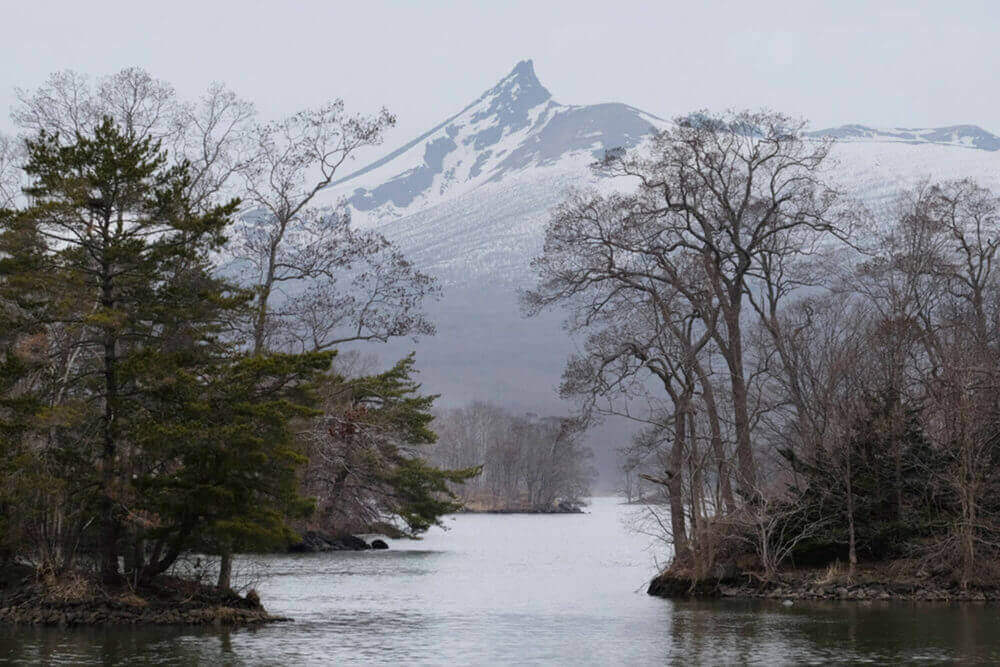 If you want to travel around Hakodate and enjoy even more magnificent ...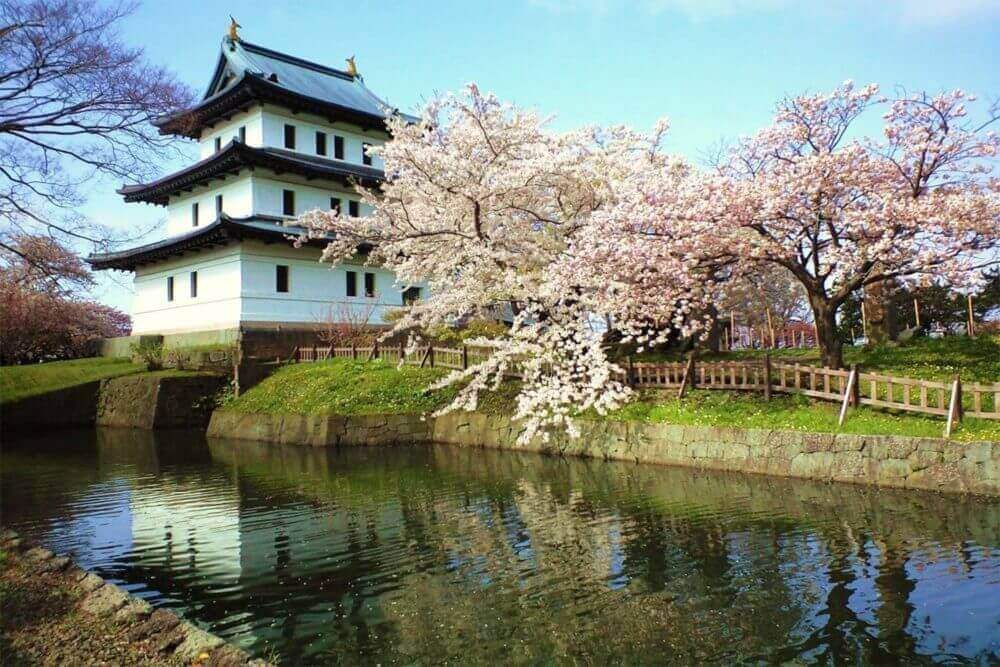 Matsumae-cho is the southernmost tip of Hokkaido. A lot of tourists co...
Now, let's plan to make your vacation in Japan the best experience ever!