This is a follow-up report on the news of the revival of Japan's traditional summer festivals.
Festivals that were suspended due to the COVID-19 pandemic are being revived one after another this year.
Following "Gion Festival in Kyoto" and "Gion Yamakasa in Hakata" in July, "Nebuta Festival in Aomori," "Kanto Festival in Akita," "Hanagasa Festival in Yamagata," and "Tanabata Festival in Sendai," which are called the four major festivals in Tohoku, will be held in August, as well as "Yosakoi in Kochi" and "Awaodori in Tokushima.
*If you are interested in traditional Japanese festivals, please refer to this article:
Japan's Most Recommended Festivals in winter, spring, summer, autumn
And "Fuji Rock Festival," another one of Japan's most popular summer festivals and one of the largest outdoor music festivals in Japan, is also fully back in its traditional style, once again featuring a large number of international artists.
Fuji Rock Festival 2022 is being held today at Naeba Ski Resort in Yuzawa Town, Niigata Prefecture. A large crowd is sure to be having a great time.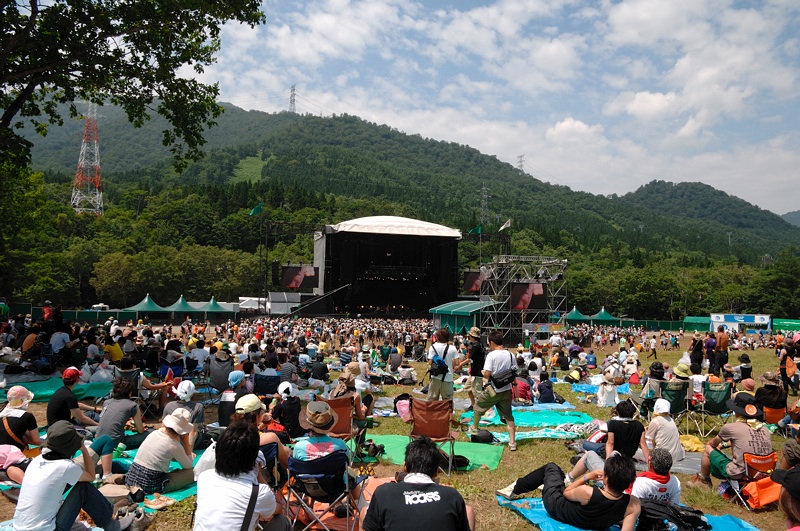 Although we are still receiving only a small number of visitors from overseas, domestic events and tourism are returning to normal mode.
We hope that the day will come soon when people from overseas can experience Japanese festivals.
Japanese tip
Fuji Rock Festival, nicknamed "Fuji Rock," is an outdoor rock festival held every year from July to August. It is one of the largest music events in Japan, held in a vast and nature-rich venue, and many popular international artists perform at the festival every year. Young people, of course, but also children and the elderly can enjoy the festival. It is famous as a cozy music festival where artists like to perform.