If you are planning a trip to Japan, be sure to add Niigata Prefecture to your itinerary. Niigata Prefecture, located on the west coast of Honshu, is full of attractions that cannot be experienced anywhere else, such as beautiful nature, cultural experiences, and delicious local cuisine.
On this page, we will guide you to the attractions of Niigata Prefecture, places to visit and things to do.
Outline of Nigata
The mountain side of Niigata Prefecture is famous as one of the world's leading heavy snowfall areas. The reason for this is that in winter, moist clouds come from the Sea of Japan side, hit the mountains, and cause a large amount of wet snow to fall. That's why there are huge ski resorts such as Naeba and Joetsu Kokusai on the mountain side of Niigata Prefecture. The snow quality is slightly worse than Hakuba and Niseko due to the wetness of the snow, but it is popular because it can be easily reached from Tokyo Station by the Joetsu Shinkansen.
Access
Access to Niigata is easy due to its well-developed transportation network. It is a convenient and fun city that can be reached on a day trip from Tokyo in two hours by Shinkansen.
There are rail passes that allow unlimited rides on Shinkansen and local trains. >>Check here to see if there is a pass for you.
Local food & Sake
If you come to Niigata, please enjoy the local gourmet. Niigata Prefecture is famous for its high-quality rice, which is used to make delicious local products such as sushi, rice crackers, and sake. We also recommend Niigata-style ramen, which features a rich and flavorful soy sauce-based soup. Seafood is also delicious.
Niigata Prefecture is a place that everyone can enjoy, whether you are a history lover, a nature lover, or a foodie. Here are some recommended sightseeing spots.
Sado Island
One of Niigata's top attractions is Sado Island. You can take a ferry from Niigata City and head to the island while enjoying the beautiful scenery of the Sea of Japan. This stunning island is famous for its traditional performing arts, such as taiko drums and noh theater, as well as its historic gold and silver mines. The photo above is the Kitazawa flotation site, popularly known as Laputa of Sado.
Sado is known for prospering as one of Japan's largest gold mines. In the old days, it appeared as an island of gold dust in "Konjaku Monogatari Shu" (Collection of Tales of Times Past) from the Heian period. After the Meiji period, the latest technology from other countries was actively introduced, and state-of-the-art related facilities were built one after another. One of them is the Kitazawa flotation plant, which mixes crushed ore with flotation agents to extract gold and silver.
Although it came to an end in 1989 due to the depletion of mineral veins and the drop in gold prices, Sado is a valuable island where you can experience a nostalgic trip, as the remains of the factories and townscapes that once flourished still remain.
>>Find the Sado Island best deal, compare prices, and read what other travelers have to say at Tripadvisor
Ponshukan (Niigata Sake Museum)
If you like sake, please visit "Ponshukan". Ponshu means sake. Ponshukan is a museum with the theme of Niigata's local sake. The history of sake brewing in Niigata is introduced. Niigata is famous for its delicious sake, as it produces delicious rice.
At Ponshukan, you can taste about 90 kinds of sake made in sake breweries in Niigata Prefecture. In addition, you can also take a bath in which sake is added to the weakly alkaline hot spring. There is also a souvenir shop selling Niigata specialties.
>>Find the Ponshukan best deal, compare prices, and read what other travelers have to say at Tripadvisor
Tokamachi City
If you want to see beautiful Japanese countryside scenery, visit Tokamachi City in Niigata Prefecture. Although it is one of the heavy snowfall areas in Niigata, Tokamachi City is full of attractions such as art, nature, and gourmet food. Here are some of the most recommended special places in Tokamachi City.
Rice terraces of Hoshitoge
The surrounding area of Tokamachi City is dotted with a number of villages with beautiful terraced rice fields. Among them, "Hoshitoge Rice Terraces" is the most popular terraced rice field. Approximately 200 paddy fields of various sizes spread out on the slopes like fish scales, and each of the four seasons, morning, noon and night, presents an attractive sight.
>>Find the Rice terraces of Hoshitoge best deal, compare prices, and read what other travelers have to say at Tripadvisor
Bijinbayashi
There is a beech forest called "bijin-bayashi" because of its beautiful appearance. "Bijin" means beautiful woman. This is a spot where you can easily enjoy the natural scenery because you can take a walk in about 20 minutes from the parking lot. It is also a habitat for wild birds, and if you listen closely, you will be healed by the voices of the birds.
>>Find the Bijinbayashi best deal, compare prices, and read what other travelers have to say at Tripadvisor
Kikyotsukyo (Kiyotsu Gorge)
Kiyotsukyo is a large valley with a spectacular view designated as a national scenic spot and natural monument. Be sure to take pictures at the Kiyotsukyo Tunnel here. The panorama station, where you can take pictures of the gorge reflected in the water beneath your feet, is popular. At the entrance, you can enjoy a cafe and a footbath.
>>Find the Kiyotsukyo Keikoku Tunnel best deal, compare prices, and read what other travelers have to say at Tripadvisor
Echigo-Tsumari Art Triennale Village
Echigo-Tsumari Art Triennale is one of the world's largest international art festivals. It is a contemporary art festival that started in 2000 and has continued for over 20 years. Set in the Echigo-Tsumari area (Echigo-Tsumari Art Triennale Village), you can not only enjoy about 200 works throughout the year, but also hold seasonal programs and tours. Meals and lodging are also available.
We also recommend visiting the Echigo-Tsumari Satoyama Museum of Contemporary Art, MonET, which is a 15-minute walk from Tokamachi Station, or taking a walk at the Matsudai Nohbutai Field Museum. By the way, the Kiyotsukyo Tunnel in the article above is also a tunnel made as one of the works.
>>Find the Echigo Tsumari Art Field best deal, compare prices, and read what other travelers have to say at Tripadvisor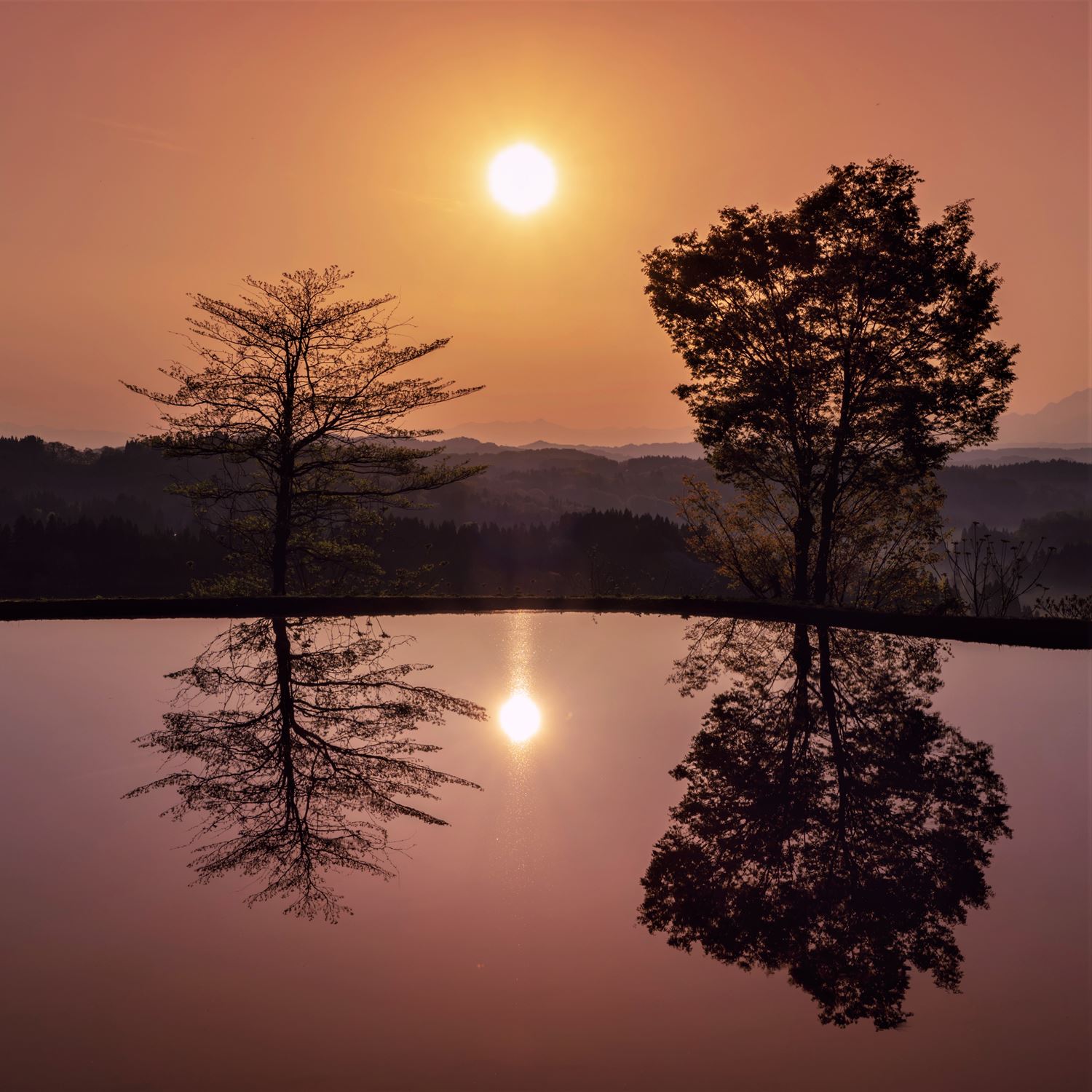 If you want to see the beautiful Japanese countryside, you should go t...
Thank you for reading to the end.
If you want to check the tour menu and deals for the entire Niigata prefecture, click here.
Now, let's plan to make your vacation in Japan the best experience ever!
Back to "Best of Chubu Region"