Saitama Prefecture is located north of Tokyo. It is close to Tokyo and has good access, so you can easily go there. On this page, I will introduce places to visit in Saitama that I recommend. My favorite places and places I would recommend to foreigners are the rural town of Chichibu, where untouched nature remains, and the world's largest underground river, which makes full use of Japan's cutting-edge engineering technology.
Outline of Saitama
Saitama Prefecture, which is adjacent to Tokyo, has many attractions that attract foreign tourists, making it an exciting destination.
Saitama is steeped in history and tradition, with many temples, shrines, and other cultural sites. For example, the famous Kawagoe area is known for its Edo period buildings and traditional festivals. The Saitama Museum of Modern Art is also a must-see for those interested in Japanese art and culture.
Saitama also has several parks and nature reserves to explore. Chichibu-Tama-Kai National Park in particular is a popular destination for hikers and nature lovers. Visitors can enjoy stunning views of mountains, waterfalls, and forests all year round.
There are also several family-friendly attractions that are sure to please visitors of all ages. For example, the Omiya Bonsai Art Museum is a unique attraction that showcases the art of bonsai. The Tokorozawa Aviation Museum is another popular destination with educational and fun exhibits and activities.
Saitama is also a center of sports and entertainment, with several venues hosting events throughout the year. Saitama Super Arena, for example, is a world-class stadium that hosts concerts, sporting events, and more. The Seibu Dome is also a popular venue for baseball games and other events.
>>Find the best deal, compare prices, and read what other travelers have to say at Tripadvisor!
Chichibu
Chichibu is a scenic town located in the western part of Saitama Prefecture. Known for its natural beauty, rich history and traditional festivals. We will introduce the highlights of Chichibu.
Natural beauty: Chichibu is surrounded by mountains and has many scenic spots to visit. Chichibu-Tama-Kai National Park is a popular hiking spot with spectacular views of mountains, waterfalls and forests. The Nagatoro River, with its clear water and picturesque banks, is also a must-see.
History and Culture: Chichibu has his 1,000+ year history. Chichibu Shrine, located in the center of town, is a major cultural and religious site that attracts many tourists. In addition, various festivals are held throughout the year, including the Chichibu Night Festival, one of Japan's three major float festivals.
Food & Drink: Chichibu is known for its local cuisine and drinks, and Chichibu whiskey is popular both domestically and internationally. You can also enjoy local cuisine such as Chichibu soba, mutton grilled, and Chichibu meisen silk.
Seasonal Activities: Chichibu has many seasonal attractions and activities. In spring, you can see cherry blossoms at Chichibu Hitsujiyama Park, which is famous for its moss phlox. The Chichibu Night Festival is held in autumn, and participants carry large lanterns to the city.
Chichibu is a fascinating destination with a unique blend of nature, history, culture and local cuisine. The perfect place to escape the hustle and bustle of city life and experience the beauty and charm of rural Japan.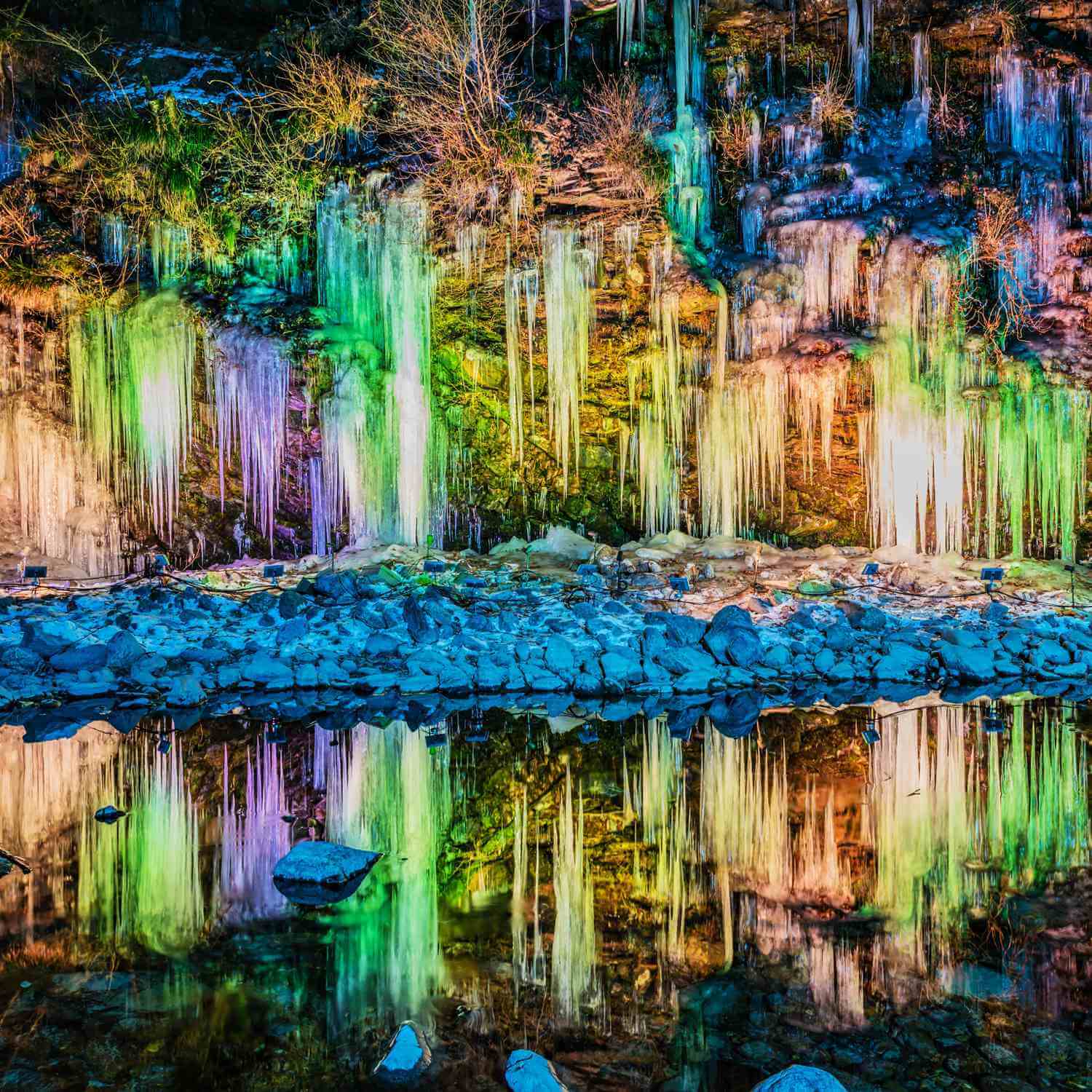 In the Chichibu Mountains, about 120 kilometers northwest of Tokyo, yo...
>>For more information and to see the tour program, click here!
Metropolitan Area Outer Underground Discharge Channel
The Metropolitan Area Outer Underground Discharge Channel in Kasukabe City, Saitama Prefecture, commonly known as the "G-Cans Project", is a stunning engineering feat. This is a large-scale groundwater management system designed to reduce flood damage caused by heavy rains in the Tokyo metropolitan area.
Visitors can take a tour of his G-Cans project to see the impressive engineering up close. The tour includes a walk through underground tunnels, a visit to the control room, and a multimedia presentation on system construction and operation.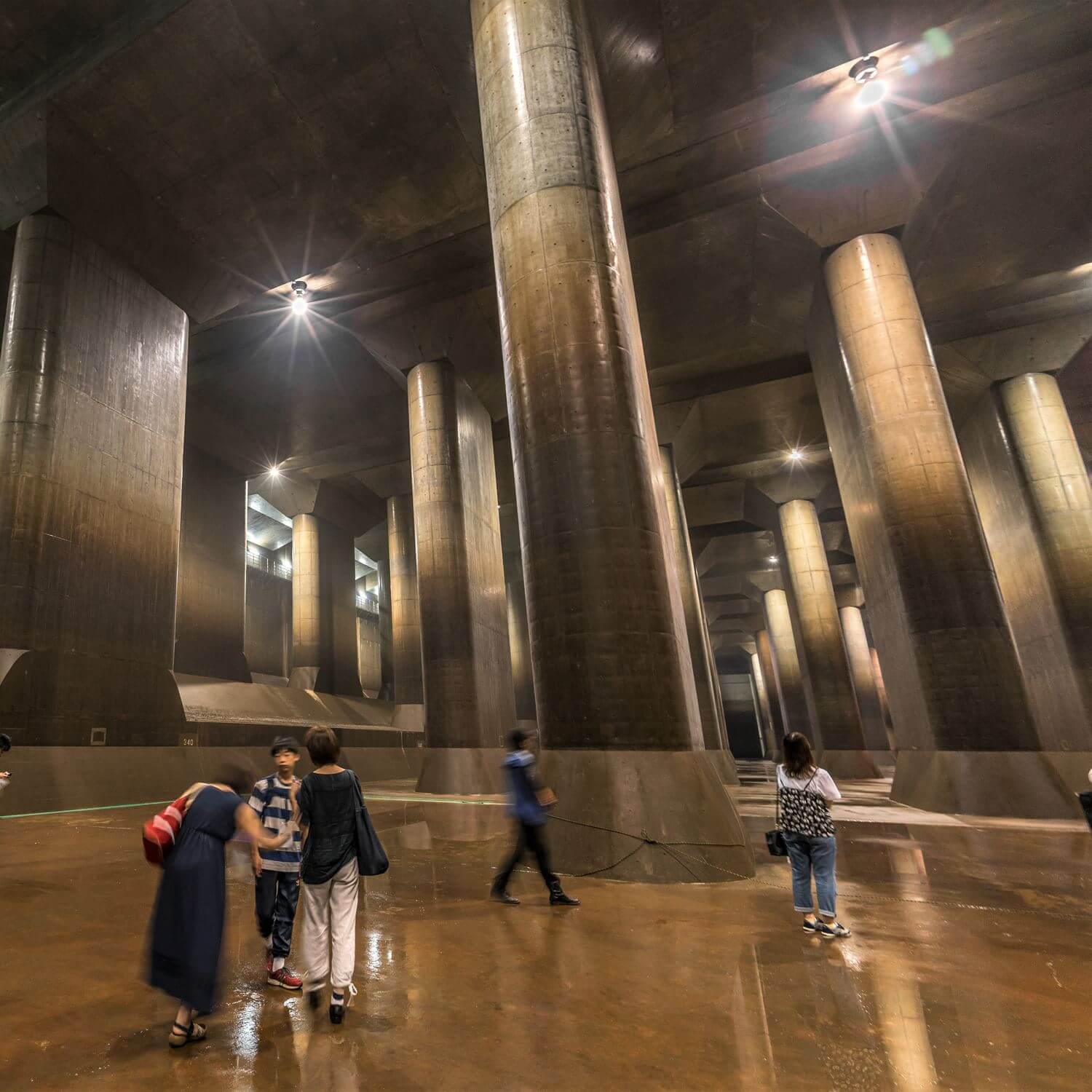 Do you know that there is a "temple" underground in Tokyo? To be preci...
>>For more information and to see the tour program, click here!
Thank you for reading to the end.
Now, let's plan to make your vacation in Japan the best experience ever!
Back to "Best of Kanto Region"