Hokkaido has a long winter and is very cold compared to Tokyo, Kyoto and Osaka. When traveling to Hokkaido in winter, please prepare thick winter clothes. I also recommend using disposable heat packs and similar products. The best shoes are snow boots or snow trekking shoes (Sunotore), but if you just walk around the city you may be able to attach anti-slip devices to ordinary sneakers. In this article, I will detail what kind of clothes you should wear in winter in Hokkaido and provide pictures of various clothes. I will also give some ideas on how to buy or rent winter clothes.
Clothes to wear in winter in Hokkaido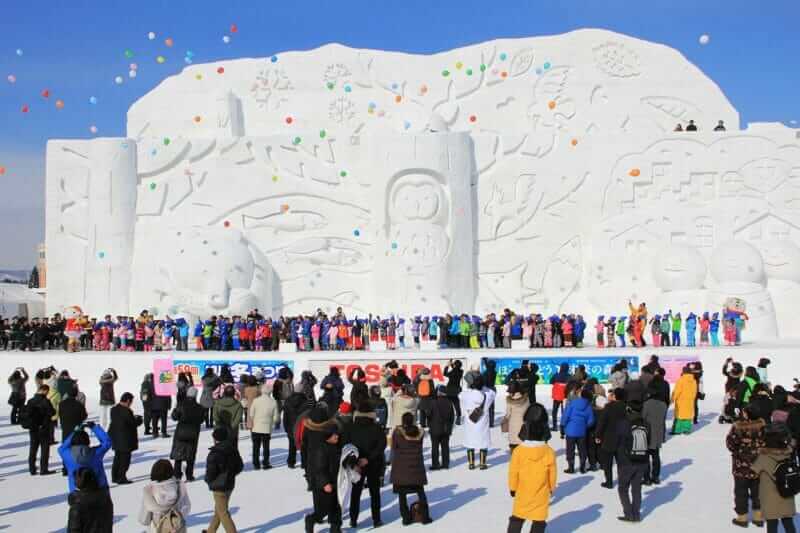 It snows from November to the beginning of April
In Hokkaido, snow begins to fall in November, and begins to collect substantially from the middle of December. The largest amount of snowfall is from late January to mid-February. In Hakodate, located in the southern part of Hokkaido, the snow disappears in early April. Even in Sapporo and Asahikawa, the snow will hardly fall in the middle of April.
It is not uncommon for the morning and evening low temperatures to fall below -10 ° C in Hokkaido during the winter. The road surface can be frozen and very slippery. Because of this, please do not forget to prepare winter clothes before you travel to Hokkaido.
Indoors are warm
The weather varies depending on the area, even in different parts of Hokkaido. If you are going to the colder places like Shiretoko or Abashiri, then you need to prepare a lot of winter clothes. On the other hand, if you are sightseeing around Sapporo or Hakodate city, it is very warm inside buildings, so you need to account for what you will wear indoors. When the snow on the road melts, it is easy for water to penetrate your shoes so please consider waterproofing too.
Below are some examples of clothes worn in winter in Hokkaido.
Coats, mufflers, etc. are required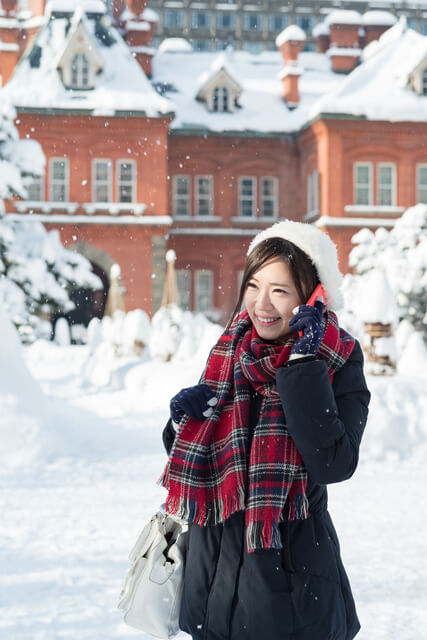 Adjust to temperature change with a muffler, inner, etc.
Your coat may be either an overcoat or a down jacket. However, among young people in Japan, the overcoat is more popular than the down jacket these days. In urban areas such as Sapporo, the down jacket may be too hot indoors. So I recommend wearing an overcoat and wearing a thin down vest (such as UNIQLO Ultra Light Down) inside if it is cold. Please refer to this official page about UNIQLO.
Besides coats and mufflers, knit hats along with gloves are a necessity. Larger mufflers are more convenient. Take off the muffler indoors to adjust the temperature. The knit hat should be the type that can cover the ears. If it is cold, your ears will be very cold first. Your gloves should be waterproof. With the waterproof type, you won't feel cold even if you touch the snow.
Hooded coat is recommended
If possible, I recommend preparing a coat with a hood. With a hood, you can prevent a drop in body temperature even when the wind is strong. Even when walking in a building or in an underground street, you can prevent your body temperature from rising if you take off the hood.
I will discuss later in this article on where to buy or rent these clothes.
Please enjoy these photographs of recommended winter fashion in Hokkaido.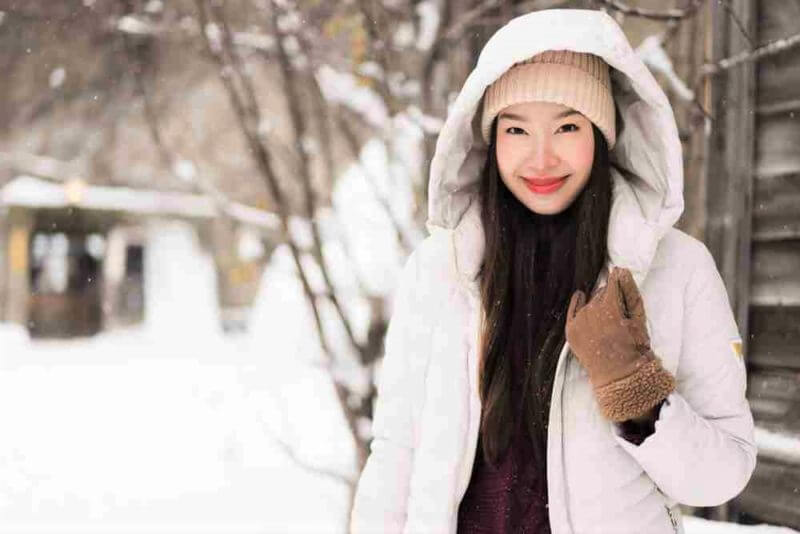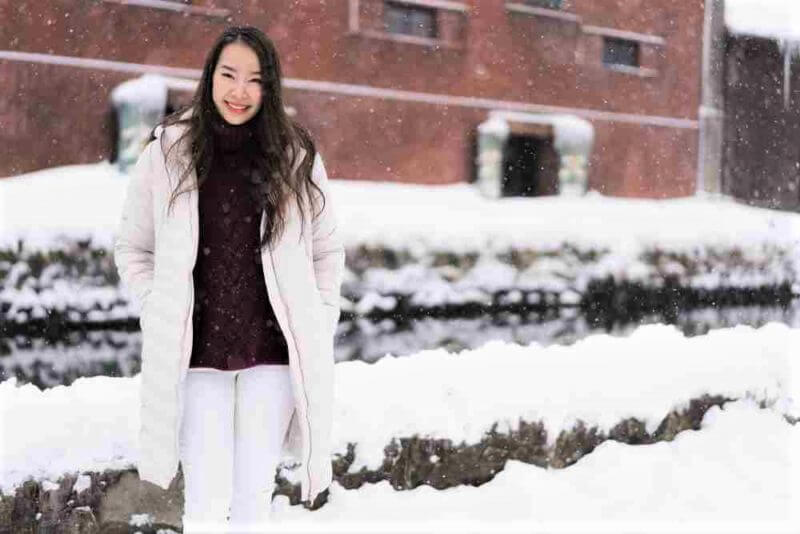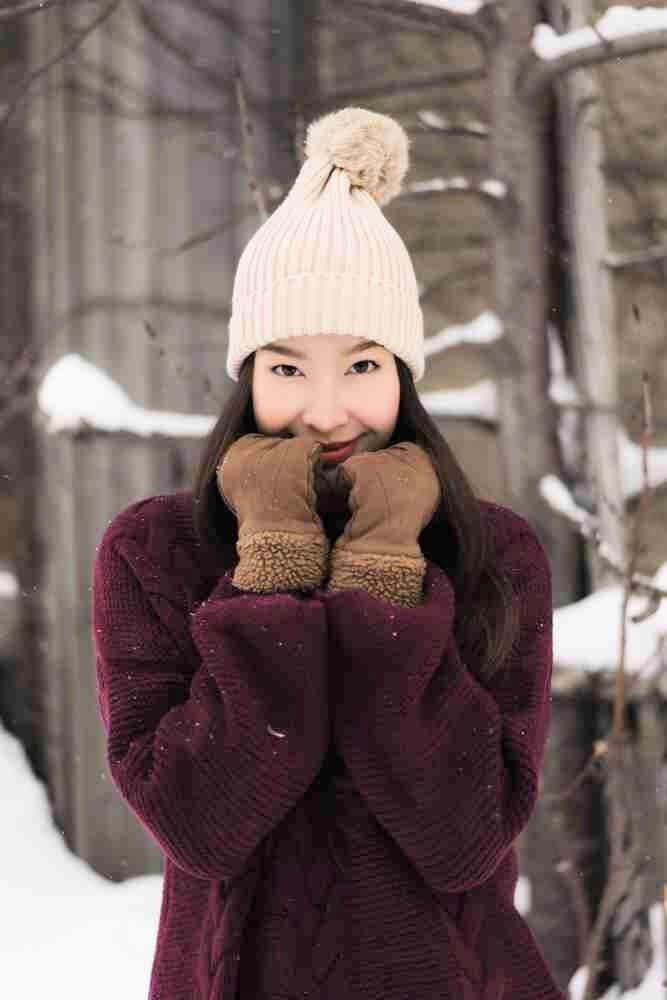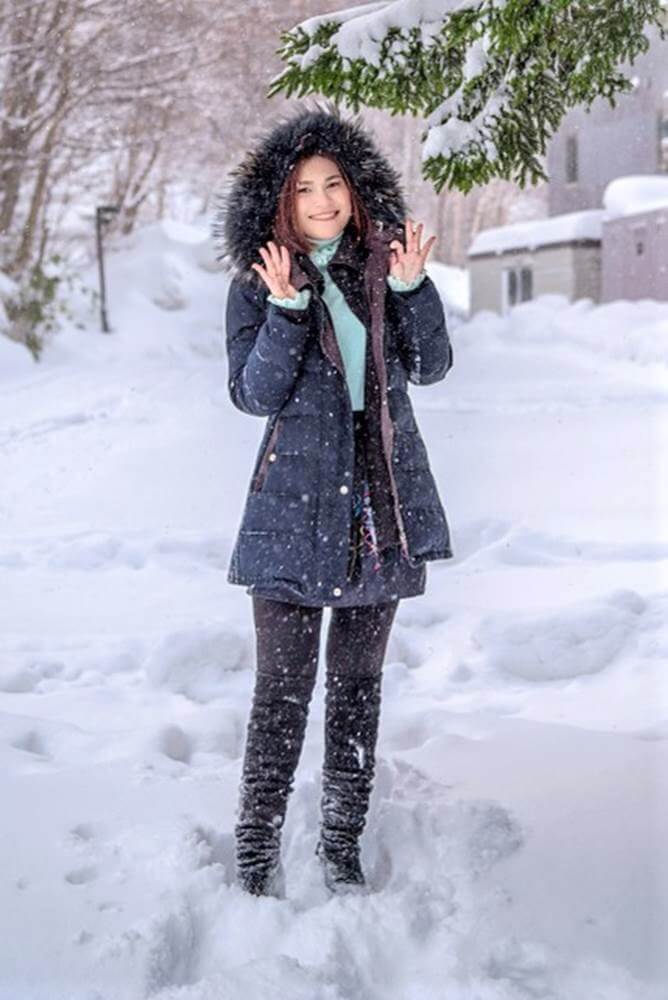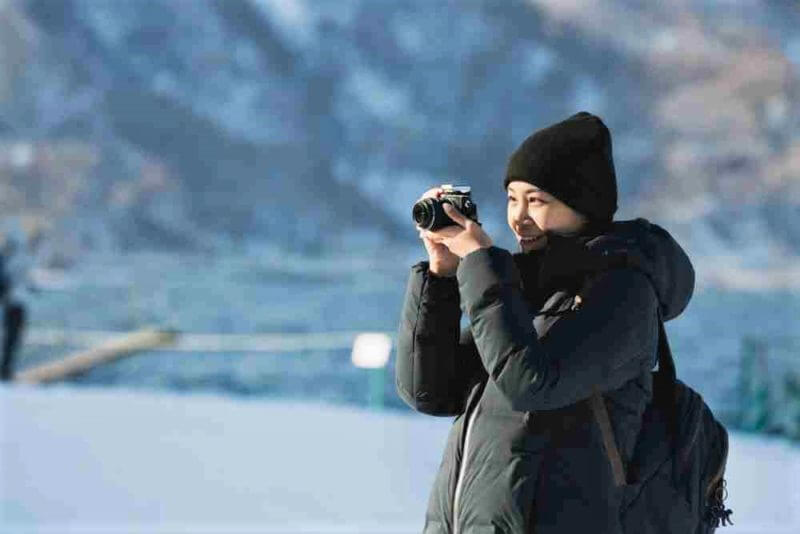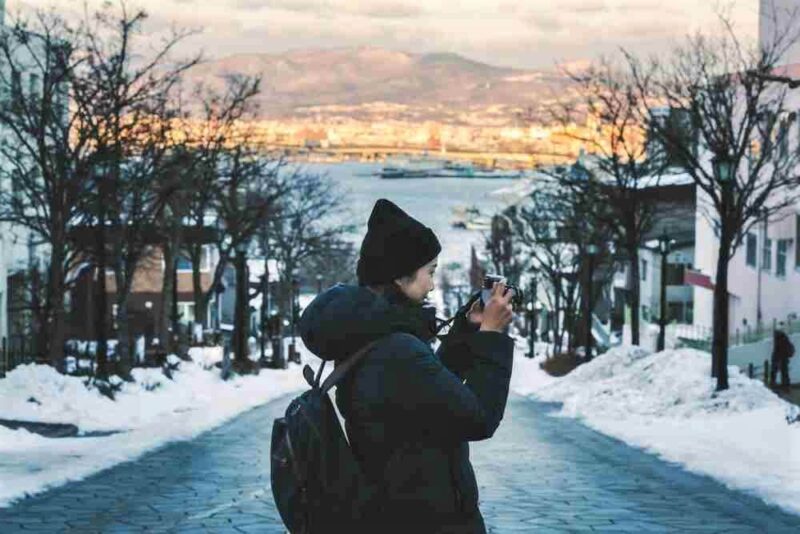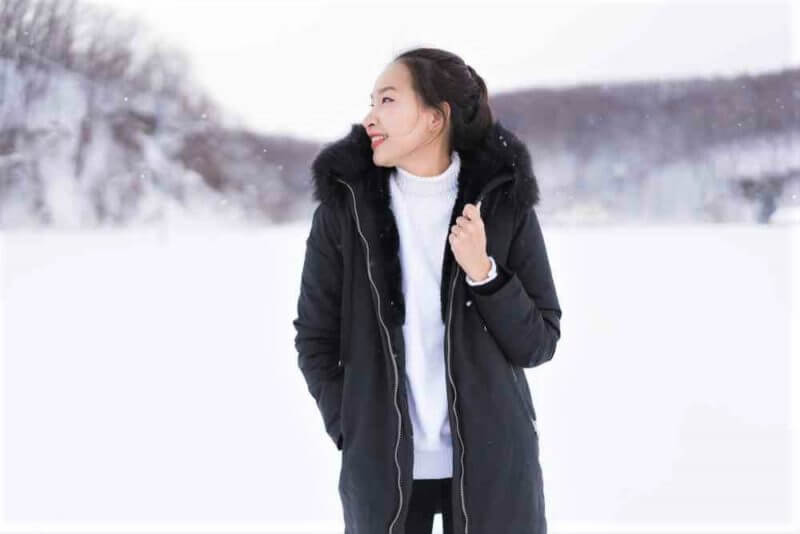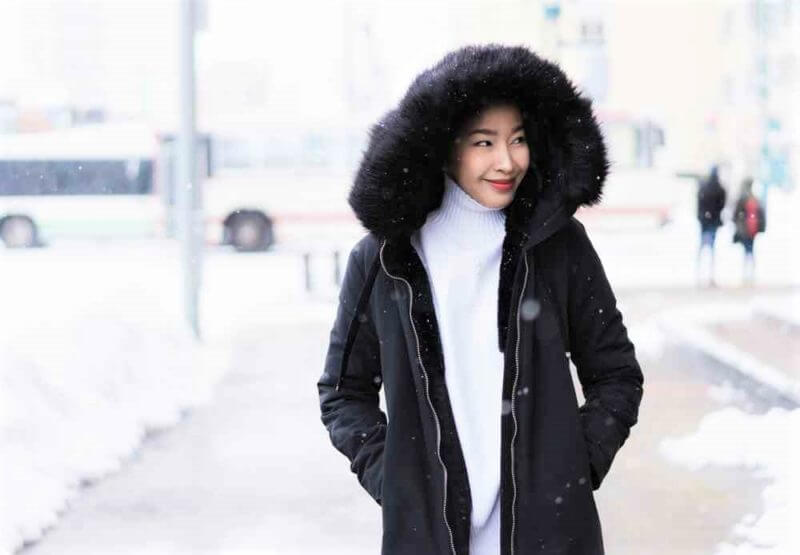 Let's prepare shoes
Snow boots are the best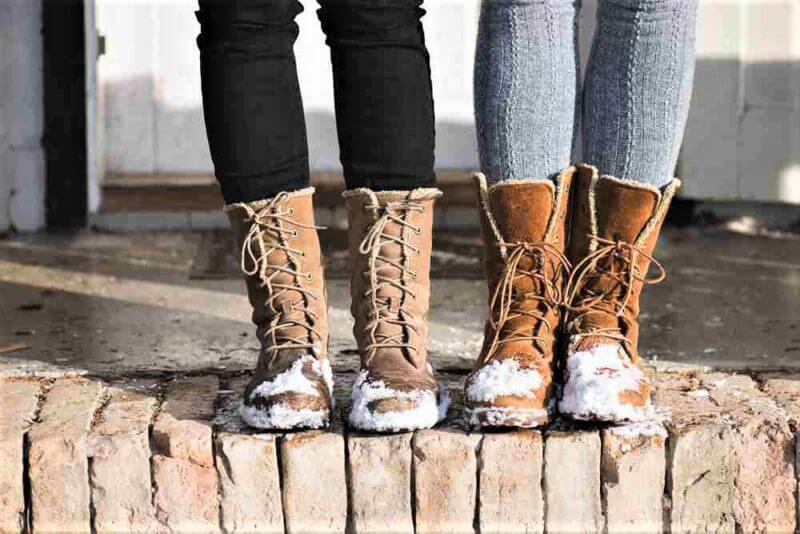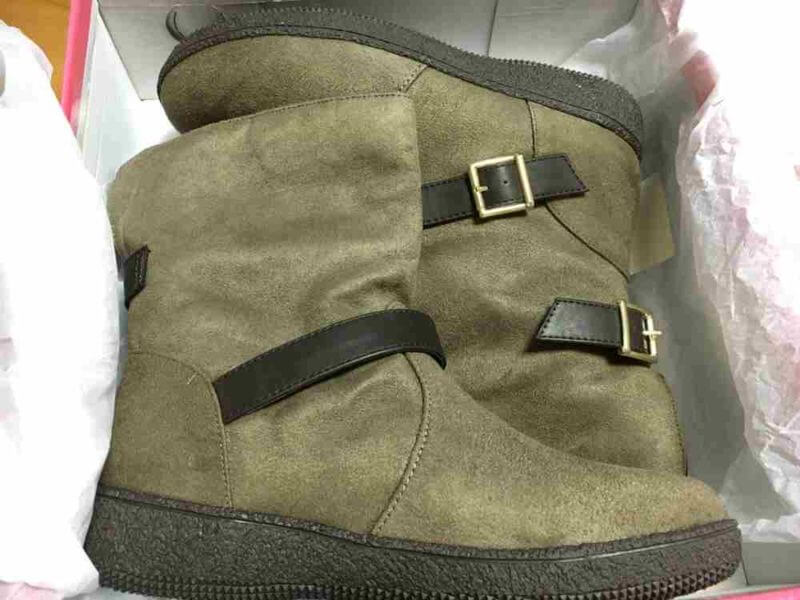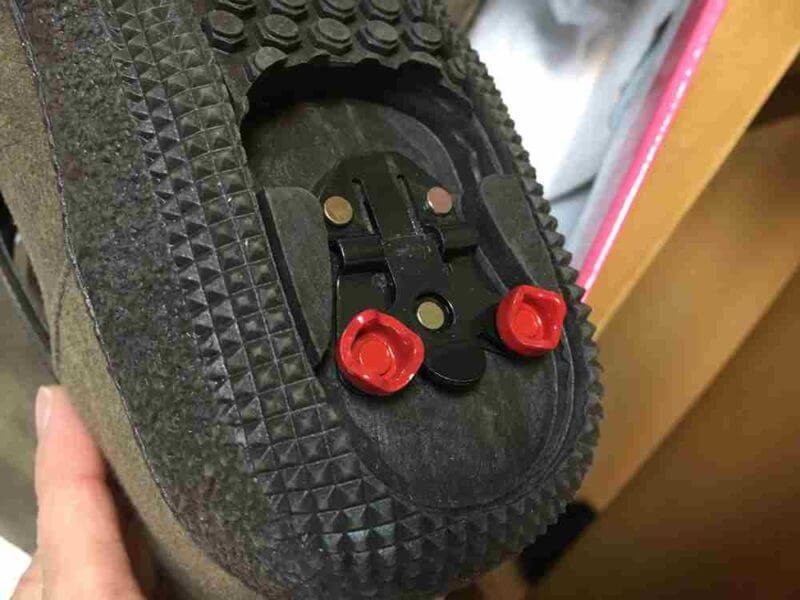 The snowy road is very slippery. The road where the snow has been removed is also frozen and slippery. In order to walk safely on such roads, it is best to wear snow boots or snow trekking shoes (Snotre) that have been machined so as not to slip.
If you plan to go to a snowy area, we recommend the longer snow boots. If your shoes are short, snow will get in your shoes and it will be very cold.
When it is cold, it is recommended to wear two pairs of socks.
Anti-slip devices on the soles
Even if you are wearing ordinary shoes, you can make walking much easier if you put anti-slip devices on the soles.
There are various types of anti-slip devices. One set is about 1000-2000 yen. They are sold at new Chitose Airport shops, convenience stores and supermarkets in cities.
However, with ordinary shoes, snow can get in the shoes and get cold. Be careful not to travel through a road with deep snow. If the shoes are not waterproof, cold water will infiltrate them, so it is better to use a waterproof spray.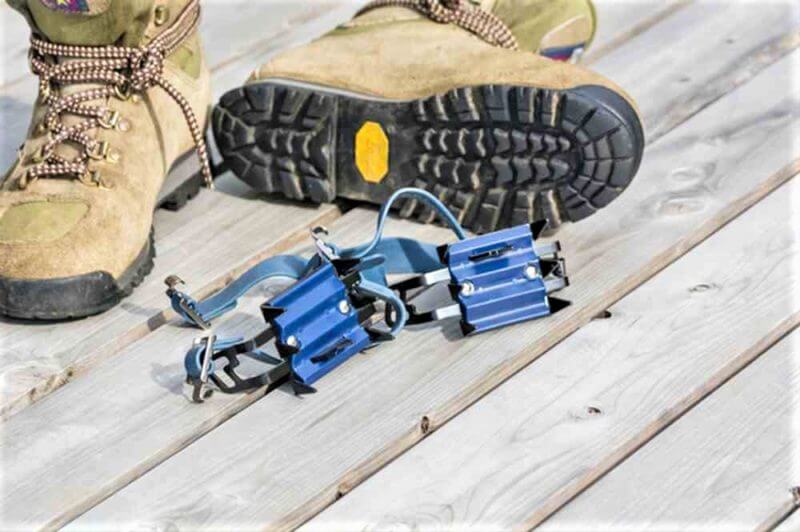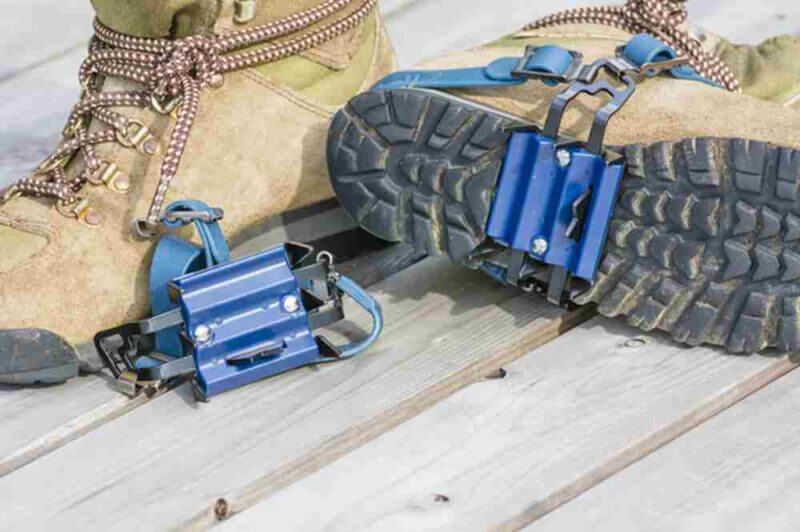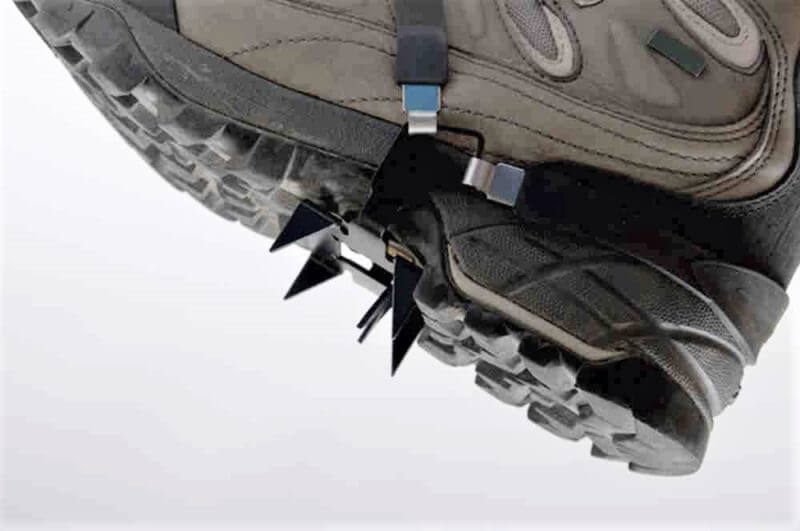 How to wear the inner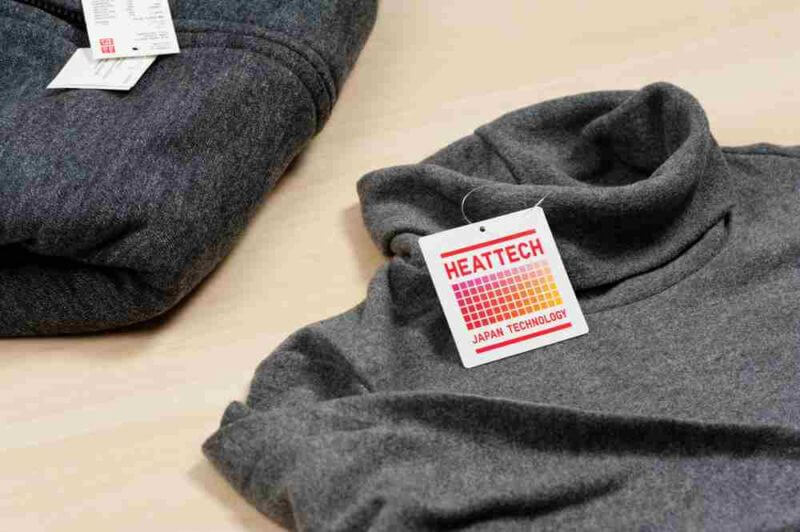 We Japanese people sometimes wear two pieces of underwear in cold areas such as Hokkaido. Underwear, of course, should be long sleeves. If you feel very cold when you wear a coat, why not wear two pieces of underwear?
Wearing a turtleneck like the one in the picture above will make it warmer. Other than a turtleneck, it is also recommended to wear a light fleece sweater.
Wearing tights under the pants is also recommended.
Recently, UNIQLO and other clothing stores are selling high-performance underwear. These underwear are heated by sweat. Besides UNIQLO, supermarkets and department stores also sell them.
If you are going to a particularly cold area, you may want to wear extra winter pants over these tights and regular pants.
Disposable heat packs are recommended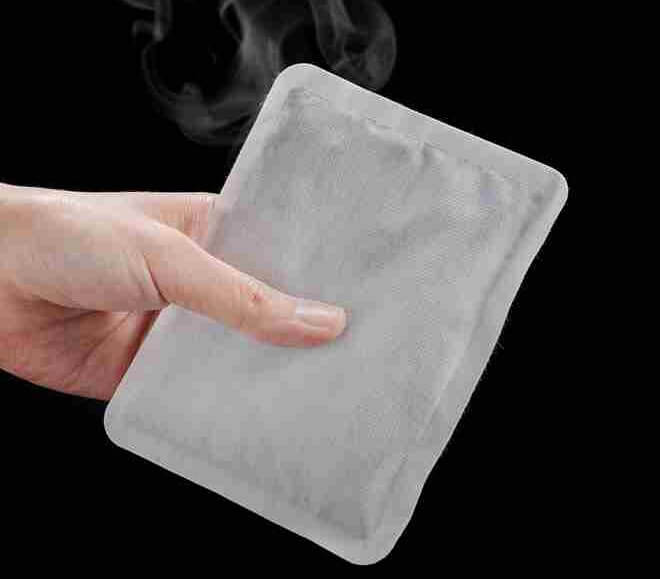 In Japan, disposable heat packs (body warmers) are sold everywhere. Even a set of 30 should not cost more than 1000 yen. Remove these heat packs from the plastic bag and lightly shake them. After doing so, they start to heat up quickly.
There are many types of disposable heat packs. There are types that are attached to the back or underwear, and types that are used in the pocket. Please try different combinations to see which suits you best.
Here are some of the clothes and equipment you may want to have when traveling in Hokkaido in the winter.
Outer
Coat: Hooded if possible
Sweater: preferably light fleece material
Best: UNIQLO ultra light down etc
Muffler
Knit hat
Gloves: waterproof type
Winter trousers: When going to a particularly cold area
Inner
Underwear
Turtleneck
Tights
Equipment
Snow boots: You may use a non-slip device
Disposable heat pack
Other
If you go to a ski resort, you will also need ski wear and goggles.
How to buy or rent winter clothes etc.
If you have difficulty preparing all these winter clothes in your home country, you may consider the following plan.
Plan A: Buy them in Hokkaido
The way to get the cheapest and most practical winter clothes, snow boots etc. is to buy in Hokkaido. Clothing stores and supermarkets sell winter clothes and shoes most suitable for Hokkaido.
The easiest place to buy is at New Chitose Airport. There are several clothing stores for travelers at this airport. If you buy them at the airport, you can travel Hokkaido without any problems. However, because many travelers buy at the airport as well, there may be sold-out clothes that would have been more suitable for you.
If you cannot buy at the airport, you can buy from clothing stores or supermarkets near your destination. If you stay in Sapporo, I recommend that you buy at stores in Sapporo rather than at the airport. You may be tired after a long journey. In that case, it would be more realistic to go to your hotel rather than walk around the airport.
The most recommended shops in Sapporo city are the shopping center "Shinsapporo ARC CITY Sunpiazza", which is directly connected to JR Shin-Sapporo Station. Among these is the supermarket "AEON". You can buy clothes cheaply here.
Besides this, in Sapporo city, there are many clothing stores around Sapporo Station.
If you won't use New Chitose Airport and stay in Hakodate or Asahikawa, you can also buy from local clothing stores and supermarkets.
However, in any area there is a risk of running out of clothes that are suitable for you. In that case, you will feel very inconvenienced in Hokkaido. Therefore, it is desirable to obtain the minimum clothes in advance. The following plans will be considered for that purpose.
Plan B: Buy them in Tokyo etc.
If you travel to Tokyo or Osaka before going to Hokkaido, I recommend purchasing winter clothes there. Clothing stores in Tokyo and Osaka may be slightly more expensive than stores in Hokkaido. However, there are many cheap shops. My main recommendation is to buy winter clothes at the large outlet malls. For example, near Mt. Fuji is Gotemba Premium Outlets, Japan's largest outlet mall. In this outlet mall, you can also see Mt. Fuji in front of you. Please refer to the following article about these.
Plan C: Buy them online
We Japanese people often use online shopping when buying clothes. There are many online shopping sites selling winter clothes in Japan.
Unfortunately, most of those online shopping websites are currently only in Japanese. Among them, there is 'Amazon Global' as a shopping site that supports English and ships out of Japan.
Amazon Global items can be shipped internationally. You can find winter clothing and winter gear in categories such as Outdoor & Sports. Amazon Japan has a great selection, so please take a look.
Plan D: Use rental service
The last plan is to use a clothing rental service. However, unfortunately, there are not many clothing rental services in Hokkaido except for ski wear.
In Hokkaido, a local tourism related site "Soranosita" offers a winter clothing rental services. However, the webpage is only supported in Japanese.
>> The snowboard wear, ski wear, and outdoor gear rental service for "Soranosita" is here (Japanese only)
The system here is to make a reservation online and pick up and return the car at the Hokkaido Tourism Station (HTS), a service station located 5 minutes by car from New Chitose Airport that serves as a base for outdoor activities for sightseeing in Hokkaido.
The following stores rent mountaineering clothes and gear. Of course, winter clothes and other gear are also available. You can order online and have them delivered to your hotel or other accommodation. Please refer to this site, which is available in English and Chinese.
>> Rental store for mountain trail equipment 'yamarent' is here
Thank you for reading to the end.
Check out this page for information on temperatures and clothing by month for Hokkaido and other cities in Japan!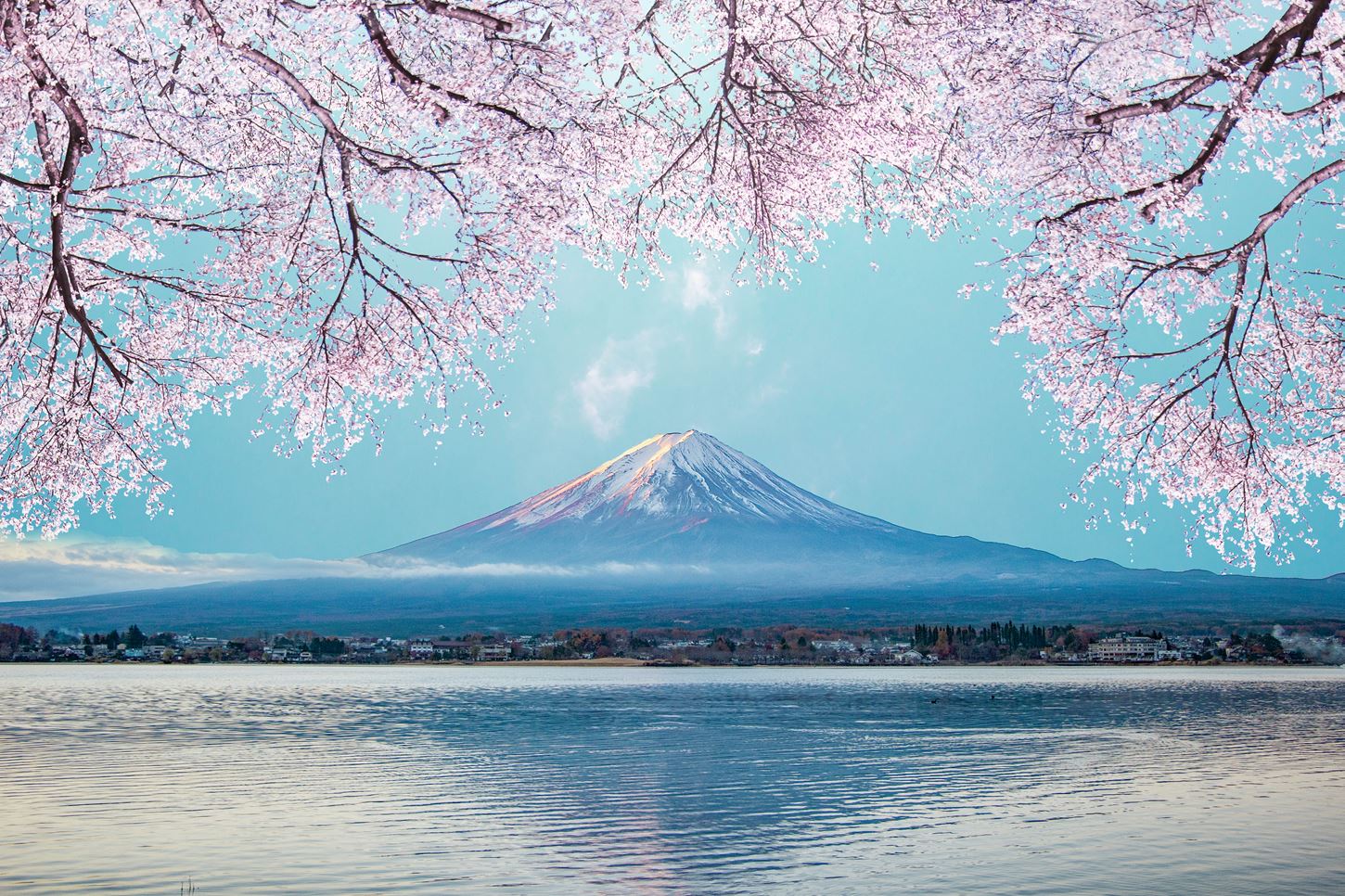 Japan has a completely different look depending on the season. Of cour...
For Hokkaido, please refer to the following articles.
>> Hokkaido! 21 Popular Tourist Areas and 10 Airports
>> New Chitose Airport! Access to Sapporo, Niseko, Furano etc.
Now, let's plan to make your vacation in Japan the best experience ever!
Back to "How to enjoy Japanese Winter"