The rainy season has ended in Okinawa.
In Japan, the period from May to July is known as the "rainy season" called "tsuyu" and is characterized by cloudy and rainy days.
After the rainy season, the weather improves and the temperature rises. The season changes to midsummer.
When does the rainy season end?
The timing of the end of the rainy season varies from place to place. Of course, it also varies from year to year.
In Okinawa, the rainy season ended around June 21 in a normal year and around July 3 in 2021.
Okinawa : Late June
Kyushu  area : Late June to early July
Osaka : Mid-July
Tokyo : Mid-July
Tohoku area : Late July
Hokkaido : No rainy season
What do you enjoy in mid-summer in Japan?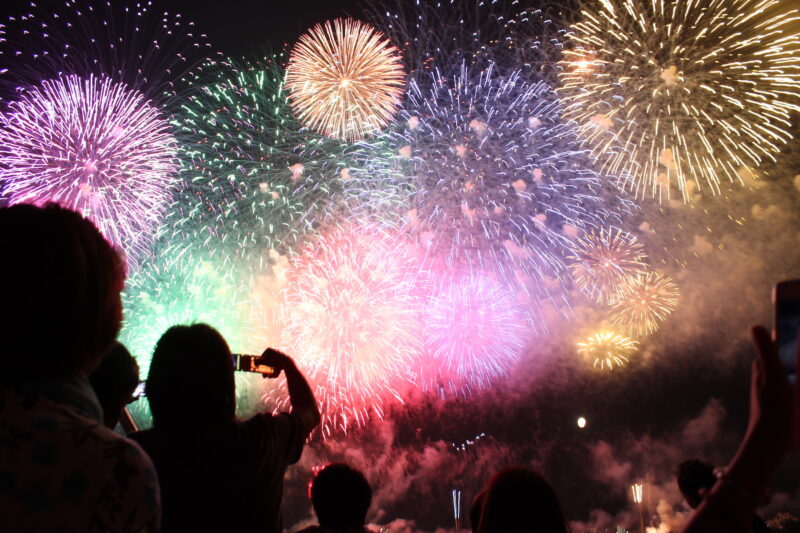 Although the heat continues until September or October, the season called "summer" is very short.
There are many unique summer pleasures so that people can enjoy the short summer to the fullest.
Fireworks festivals, festivals, Tanabata (Star Festival), yukata (summer kimono), wind chimes, unagi (eel), somen noodles, tokoro-noodles, etc.
How to Spend Summer in Japan
Summer in Japan is very hot and humid, and many people suffer from heat stroke. Even travelers from countries hotter than Japan.
You can find information on heat stroke by looking at the weather forecast. Please check it every day during your stay.
Symptoms of heat stroke
Dizziness and facial burning
Feeling nauseous and lethargic
Sweating does not stop, or you do not sweat even though it is hot
High body temperature
To avoid heat stroke
Drink water frequently
Take salt in moderation
Wear breathable clothes
Avoid direct sunlight
Get enough sleep
Enjoy your summer stay in Japan!