If you do not participate in a tour that acts with a big group and you travel freely with friends or family in Japan, how do you book and purchase tickets for sports competitions and concerts . Or how do you apply for tours such as activities? There are booking sites for tickets and tours in Japan, but most of them are written in Japanese. So, on this page, I would like to introduce you how to book various tickets and tours for your travel to Japan.
Recommended Reservation Sites
You had better reserve popular tickets and tours before coming to Japan.
Popular concerts, sports competitions, activity tours are highly likely to be full of reservations before you come to Japan. Anyway you should take the following actions as soon as possible. In many cases, even if it is possible to purchase the tickets on-site on the day of the event, it takes time to arrange and there is often a queue. Whenever possible, tickets should be reserved in advance.
Utilize the following reservation sites. They are all available in English and other languages.
Klook is a destination experience booking platform offering more than 490,000 travel activities in over 1,000 cities. The company is headquartered in Hong Kong. If you want to save more on theme park tickets and tours than anywhere else, check Klook first. The prices are often the cheapest compared to other booking sites.
KKday is a destination experience booking platform covering more than 550 cities in 92 countries. It is a global venture with offices in 11 countries and its headquarters in Taiwan. It has long been famous for international ticket reservations, but recently it has become a popular site for booking tickets to Japan at low prices.
It seems to be competing with Klook for prices, so if you are looking for the lowest price, you should compare Klook and KKday.

Activity Japan is a destination experience booking platform specializing in Japan. It can arrange a variety of tickets, activities, and local cultural experiences throughout Japan. Since it is a Japanese company, it is a leader in the number of programs it offers. It also has competitive prices, so don't miss out.

Rakuten Travel Experiences is an activity and ticket booking service fully launched in 2022 by Rakuten Group, which operates Rakuten, Japan's largest Internet shopping site. It is expanding not only in Japan but also overseas, especially in Asia. This is a site to keep an eye on in the future.

If you are looking for domestic tours in Japan, check out tourradar, the #1 booking platform worldwide offering more than 50,000 tour programs in over 160 countries. The company is headquartered in Austria. Of course, we offer many Japan experience tours for foreigners visiting Japan.
Popular tickets and tours are filled with reservations soon. Anyway, get it early!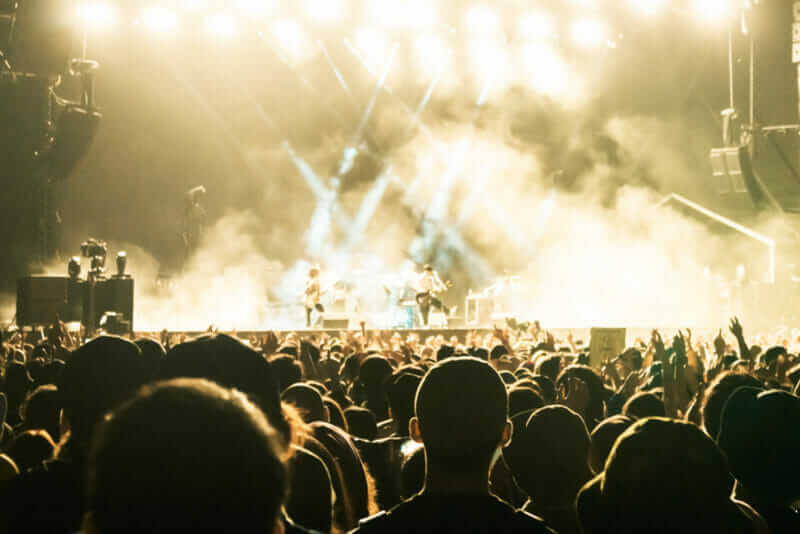 How to make a reservation in Japan after arrival in Japan
Major reservation sites not supporting English
In Japan, we reserve ticket booking sites such as "Lawson Ticket" "Ticket Pia" when reserving a ticket such as a concert. We can receive reservation tickets at nearby convenience store. These services are very useful. However, most of the ticket reservation sites currently do not correspond to English, Chinese, etc. In order to use these sites, Japanese ability is required.
There are many reservation sites for tours such as mountain climbing in Japan, but many of these are only compatible with Japanese as well. You may face a Japanese barrier.
Ask your friend or acquaintance
If you have friends or acquaintances living in Japan, I suggest you ask them.
"Lawson Ticket" and "Ticket Pia", which are available only in Japanese, offer a huge variety of tickets and reservations for various facilities.
These can be arranged at dedicated terminals located in many convenience stores throughout Japan.
If your friend or acquaintance understands Japanese, he or she can use this service to obtain a wide variety of tickets, even the more domestic ones that cannot be arranged from outside of Japan.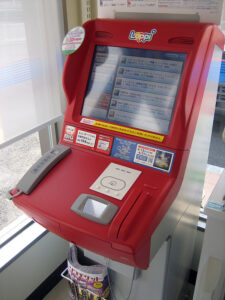 It is difficult to use convenience store terminals
It is commonplace for Japanese people to purchase tickets using terminals in convenience stores. The most famous terminal is the "Loppi" located at Lawson convenience stores. At these terminals, you can pay utility bills, purchase insurance products, and buy tickets. Following the instructions on the terminal screen, you can purchase tickets to soccer matches held in Japan, admission tickets to Studio Ghibli, passports to Tokyo Disney Resort and Universal Studios Japan, and more. And it's a great value.
However, I think it is very difficult for foreigners. The shopkeepers probably cannot help you. If you really need to use them, you have to ask your friends or acquaintances who have lived in Japan for a long time.
Ask the concierge at your hotel
If you plan to stay at a luxury hotel in Japan, I recommend you to book a hotel with concierge service. After booking the accommodation you can ask the concierge of your hotel to substitute reservation for various tickets etc. by e-mail.
Concierge service has developed in Europe and the United States, but recently in Japan, there are an increasing number of luxury hotels that gradually introduce this service.
Hotels with concierge service
Japanese concierges are still relatively inexperienced compared to Europe. But they work hard in order to get the guests satisfied. I have previously interviewed concierges at Grand Hyatt Tokyo and Palace Hotel Tokyo. They were very professional conscious and they wanted to be helpful to the guests. If you decide to go to Japan, I recommend you to book the hotel as soon as possible and consult with the concierge.
As hotels with a substantial concierge service, I would like to mention the following hotels.
Tokyo: Grand Hyatt Tokyo, Palace Hotel Tokyo, Aman Tokyo, Conrad Tokyo, The Peninsula Tokyo, Shangri-La Hotel Tokyo, Imperial Hotel Tokyo, Park Hyatt Tokyo, Hilton Tokyo, Four Seasons Hotel Tokyo at Marunouchi, Mandarin Oriental Tokyo
Kyoto: Hyatt Regency Kyoto
Osaka: The St. Regis Osaka
Hotel with club floor enriched
Some luxury hotels have club floors where guests can obtain concierge service. I think it is a good idea to book these rooms on our club floors and consult the staff about booking your tickets. However, the concept of the club floor varies from hotel to hotel. Depending on the hotel, there is also a club floor where there is only a corner where you can get drinks and sweets.
As hotels with a comparatively substantial concierge service on the club floor, I would like to mention the following hotels.
Sapporo: Sapporo Grand Hotel
Tokyo: The Ritz-Carlton Tokyo, Shangri-La Hotel Tokyo, Grand Hyatt Tokyo, Palace Hotel Tokyo, Tokyo Marriott Hotel, Keio Plaza Hotel Tokyo
Yokohama: Yokohama Bay Hotel Tokyu
Kyoto: The Ritz-Carlton Kyoto
Osaka: The Ritz-Carlton Osaka
Okinawa: The Ritz-Carlton Okinawa
For the concierge, I think that you can consult more on your itinerary. If your hotel's concierge will not respond to your request, you may change the hotel. Making maximum use of the concierge service is very important to make your travel satisfactory.
There is no tip custom in Japan, so you do not need to hand chips to concierges. However, if you ask them for a very troublesome task, you may as well as hand out chips.
Concierges have their own cross-network. So, for example, you can consult a tour of Sapporo at a hotel in Tokyo. One concierge in a Tokyo hotel I knew was saying that she had made a reservation for Rio 's taxi for her guests when the Olympic Games were held in Brazil. Let's make reservations for various tickets and tours by utilizing the services of these concierges.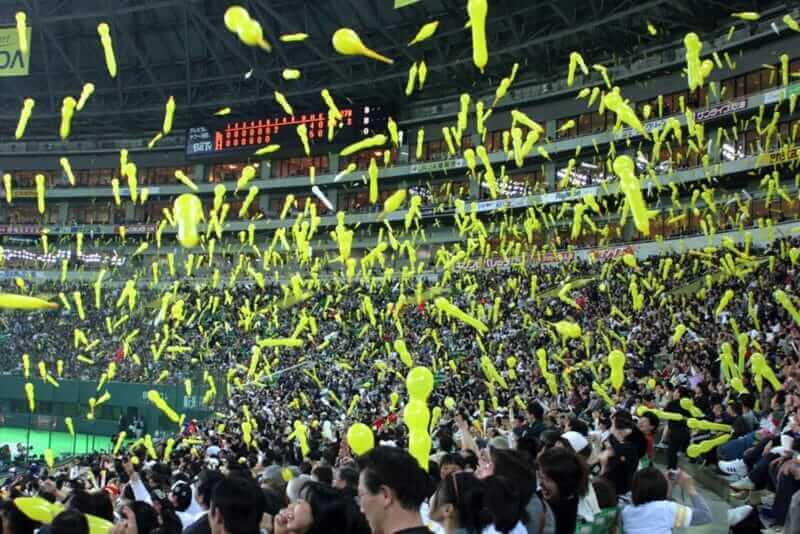 Purchase at stores for foreign tourists
If you book tickets and tours after you arrive in Japan, popular tickets and tours may not be available anymore. In such a case, you may want to go to the shops for foreign tourists to try and check if there are any interesting tickets etc for you.
Tickets Today: You can buy recommended tickets on the spot

For example, in Japan, "Tickets Today" stores are on the rise recently. "Tickets Today" picks over 50 performances everyday and sells those same-day and advance tickets. They are, for example, traditional arts, anime, musicals, plays, dance and so on. "Tickets Today" will open every morning at 9 o'clock, so please check if you are interested. For details of "Tickets Today" please refer to the official website.
If you are looking for a more personalized and luxurious tour or special tickets, please use this concierge desk in advance.
This desk is operated by JTB, Japan's largest travel agency, and is a concierge service exclusively for customers from abroad. The salon is located in Ginza, Tokyo, but can also be reached by e-mail.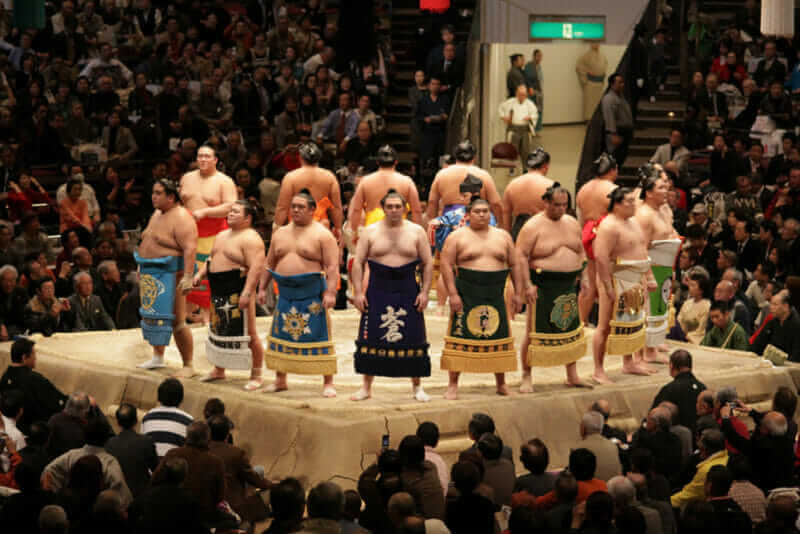 Thank you for reading to the end.