Tottori prefecture is on the Japan Sea side of the Chugoku district. This prefecture is one of the areas with the least depopulation in Japan. The population of this prefecture is only 560,000 people. But in this quiet world there are many places to heal your mind. On this page, I will introduce sightseeing spots etc in Tottori Prefecture.
Outline of Torrori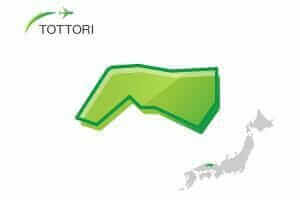 Points
Tottori prefecture is located on the Japan Sea side of Chugoku region. It is an elongated area of about 125 kilometers east-west and about 60 kilometers north-south. For this reason, Tottori prefecture is often explained separately on the east side and the west side.
The center of the west side of Tottori prefecture is Tottori city. The best tourist attraction in this town is Tottori Dune. This sand dune spreads about 16 kilometers in the east and west, about 2.4 kilometers in the north and south, and it is known as the largest sand dune in Japan. Japan is rich in greenery in general, so big sand dune like this is unusual.
In eastern Tottori prefecture, snow falls often in winter. However, it does not pile up much. Here in winter, you can eat very tasty crab.
The center of the west side of Tottori prefecture is Yonago city. In this town there is a spa town called Kaike Onsen. Even in this area, crabs are very delicious in winter.
Access
Airport
Tottori prefecture has two airports:
Tottori Airport
Tottori Airport is located approximately 7 km northwest of Tottori city center. From this airport it takes 20 minutes by bus to JR Tottori station. At this airport, regular flights are only being operated with Haneda airport in Tokyo.
Yonago Airport
Yonago Airport is located 11 km north of JR Yonago Station. It is approximately 30 minutes by bus from this airport to Yonago station.
Domestic flight
Regular flights are only being operated with Haneda airport in Tokyo.
International flights
Hong Kong
Seoul / Incheon
Railway
The Shinkansen does not run in Tottori prefecture. The main railway is the JR San-in main line operated to the east and west. From Tottori Station, you can go to the Seto Inland Sea side by Chizu Express. From Yonago station you can go to Okayama direction by JR Hakubi line.
Tottori Sand Dunes
Tottori Sand Dunes is a symbol of Tottori prefecture. It is approximately 20 minutes by bus from Tottori station.
Actually, you will feel this sand dunes very big. Because, this sand dune is not only wide, but the difference in elevation is large. The height difference of the whole dunes is 90 meters. The hill called "Suribachi" has a height of 40 meters. In Tottori Sand Dunes, many tourists climb this hill. It is very tough to climb here. However, when you climb, you will be able to enjoy the wonderful landscape.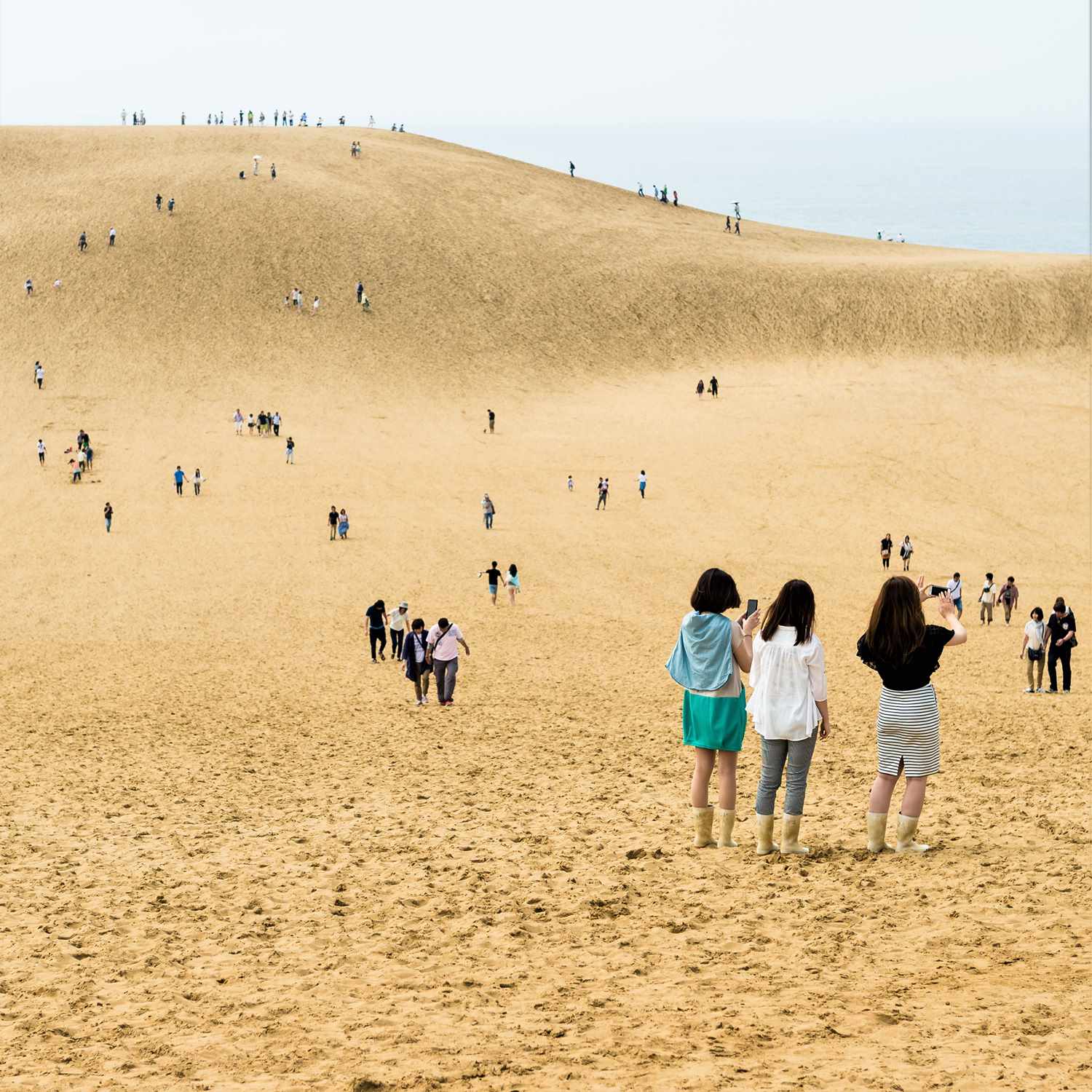 Japan is a country with many forests, but there are exceptionally dese...
>> For details of Tottori Sand Dunes please see the official website
Kaike Onsen
Kaike Onsen is a spa town located in the western part of Tottori Prefecture. It is about 20 minutes by bus from JR Yonago Station.
Tottori prefecture has several wonderful hot springs besides Kaike Onsen. Among them, I want to recommend Kaike Onsen because you can enjoy the beautiful scenery as seen in the picture above.
Before Kaike Onsen, there is a beautiful beach called "Yumigahama". You can take a walk on this beach. At that time, you will see a beautiful mountain named Daisen in front of you. This mountain is covered with snow in winter.
If you stay in Kaike Onsen Hotel or Ryokan (Japanese style hotel) in winter, you will be able to have plenty of crabs. Crab and hot springs and beautiful scenery. What else is necessary?
>> For details of Kaike Onsen please visit the official website
Thank you for reading to the end.
Back to "Best of Chugoku Region"