In early January, many Japanese people take a New Year holiday. Temple and shrines are crowded at this time, so please be careful. In January, snow begins falling down not only in Hokkaido but also on the Japan Sea side of Honshu and mountainous areas more frequently. If you go to such an area, you will be able to enjoy the snowy nature of Japan. After the latter half of January, some temples and shrines have the usual winter festival. It is also recommended to attend them for yourself.
January: Weather and Clothing Information for All of Japan
If you are planning to go anywhere in Japan in January, the following articles provide information on weather and clothing for major tourist destinations. Click on the name of a destination to see articles about the weather and clothing for that destination in January.
Temple and shrines are very crowded in early January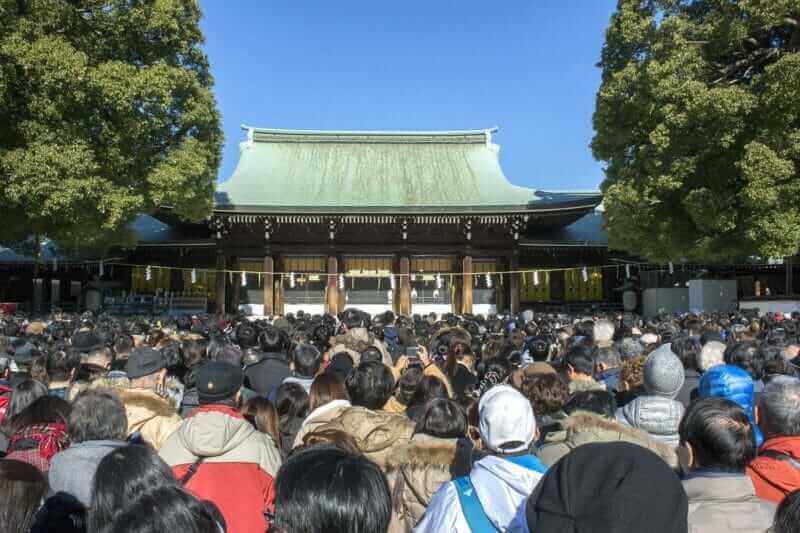 In early January, New Year events are held every year in Japan. People often visit a temple or a shrine to pray that they can spend the year well.
If the temple or shrine you choose to go to during this time is big, you can expect millions of people to come visit during the New Year Period. You will often be surprised at the number of people visiting all at once.
If you don't mind congestion, you can observe Japanese people walking very orderly to main shrines and temples.
Go for a real snow scene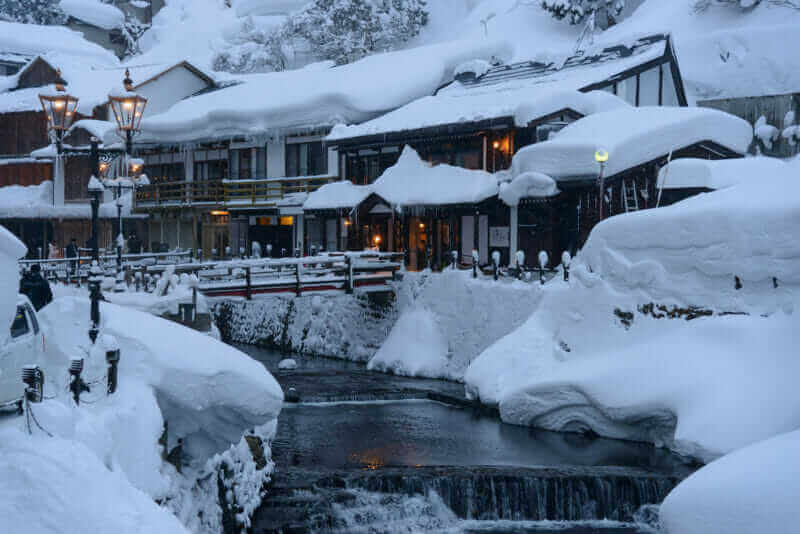 In January, in Hokkaido, areas on the Japan Sea side of Honshu and mountainous areas, snow begins to fall more frequently. In some areas, snow may accumulate several meters in one day.
You can do plenty of skiing and snowboarding at the ski slopes. Besides that, you can enjoy hot springs in an open-air baths while watching the snow fall around you.
Below is an article featuring more information for sightseeing these snowy areas.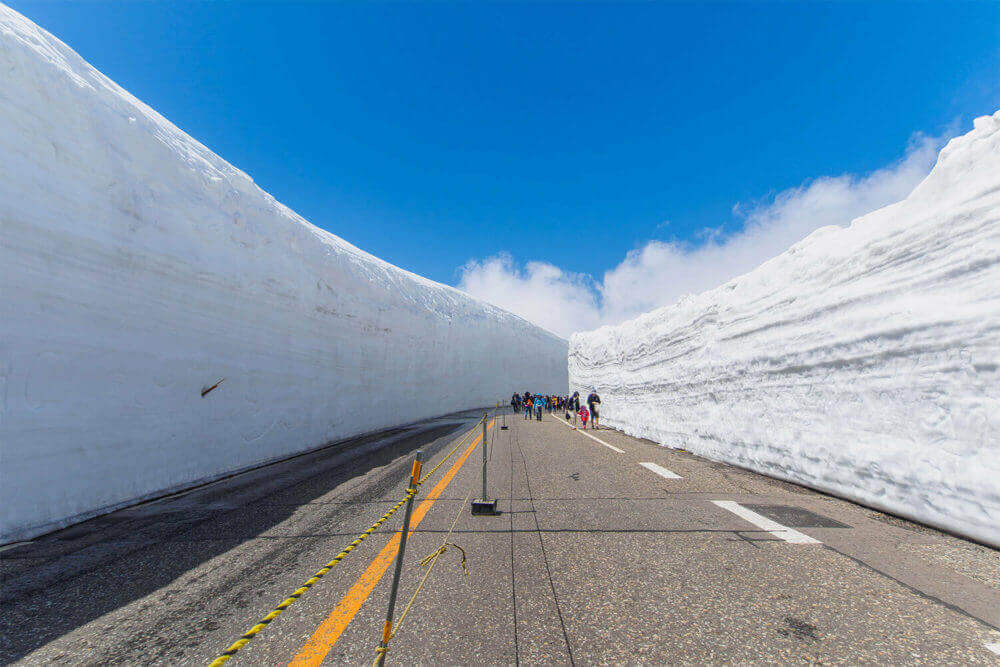 On this page, I would like to introduce about the wonderful snow scene...
Representative winter festivals to be held in January
Festivals are held in various places in winter as well. Major festivals are concentrated in February, but several festivals are held in January as well. The most famous festival among them is "Wakakusa Yakiyaki" introduced in the photo at the beginning of this page.
"Wakakusa Yamayaki" is a festival that is held at Wakakusa Mountain (altitude 342 meters) in Nara City since ancient times. Today, it is held in late January every year. This festival also features a display of fireworks.
At the end of January, the "Lake Shikotsu Blue Festival" is held every year in Lake Shikotsu, Hokkaido. As a winter festival in Hokkaido, the Snow Festival in Sapporo is very famous, but this festival in Lake Shikotsu is an attractive festival as well. You can experience plenty of winter spirit in Hokkaido, so I recommend a visit.
Now, let's plan to make your vacation in Japan the best experience ever!
Back to "How to enjoy Japanese Winter"