Yamagata Prefecture is a beautiful region located in northern Japan. The photo above is the winter scenery of Mt. Zao. The trees are covered in snow and transform into snow monsters! It is a must-see when visiting Yamagata.
Yamagata is also famous for delicious foods such as cherries, beef, and soba noodles. They also have delicious Japanese sake and wine. One of the charms of visiting Yamagata is that there are many local restaurants and markets where you can taste these delicacies. It is also dotted with places of deep faith since ancient times, such as Yamadera and Dewa Sanzan.
Come to Yamagata and experience the beauty and culture of Northern Japan!
Outline of Yamagata
Yamagata Prefecture is an area in the southwestern part of the Tohoku region, facing the Sea of Japan in the west.
About 85% of the total area in this prefecture is a mountainous area. The water that flowed out of the mountains gathered at the Mogami River and is poured into the Sea of Japan. Many people in Yamagata prefecture live in this river basin.
There are a lot of snow in Yamagata Prefecture. If you go to Yamagata prefecture in winter, you can see a wonderful snow scene. At the same time, you will also see the people struggling to throw away the snow on the roof with scoops etc.
Access
Airport
Yamagata prefecture is divided into many areas by the mountains. Among them, if you travel in Yamagata city, you better go to Yamagata Airport by plane. It takes about 35 minutes by bus to Yamagata Airport to JR Yamagata Station.
At Yamagata Airport, scheduled flights are being operated with the following airports.
Shin Chitose (Sapporo)
Haneda (Tokyo)
Komaki (Nagoya)
Itami (Osaka)
If you go to Sakata City or Tsuruoka City on the Japan Sea side, you should use Shonai airport. At Shonai airport, regular flights are currently being operated with Haneda airport in Tokyo.
Shinkansen (Bullet train)
The Yamagata Shinkansen (bullet train) runs in Yamagata Prefecture. It stops at the following stations from Fukushima station. It is approximately 2 hours and 45 minutes from Tokyo station to Yamagata station.
Yonezawa station
Takahata station
Akayu station
Kaminoyama Onsen station
Yamagata station
Tendo station
Sakuranbo Higashine station
Murayama station
Ooishida station
Shinjo station
If you want to travel around Tohoku towns, a rail pass that allows unlimited rides on the Shinkansen and local trains is a great deal. >>See here for details.
Zao
Do you know Zao's "Juhyo"?
Zao is the mountains at the prefectural border of Yamagata and Miyagi prefectures. In these mountainous areas, trees turn like white monsters as seen in the picture above. These snow monsters are called "Juhyo". It is unusual worldwide that Juhyo can be seen much like this.
Jyuhyo occurs when a cold, strong damp wind blows in an evergreens forest called "Aomori Todomatsu" and snow falls into it. In Zao, Juhyo grows from January to February every year. Jyuhyo becomes the most beautiful in early March when the weather is stable. After mid-March, Juhyo will become thinner.
Zao Onsen ski resort is recommended
If you want to see Juhyo, you may want to go to Zao Onsen Ski Resort in Yamagata City, Yamagata Prefecture. There are many ski resorts in the mountains of Zao, both in Yamagata and Miyagi prefectures. Among them, Zao Onsen Ski Resort is the largest. It is approximately 40 minutes by bus from JR Yamagata Station to this ski resort. It is one hour from Yamagata Airport. It is one hour and 40 minutes from Sendai station.
There are two ropeways in Zao Onsen ski resort. You can take these ropeway and go to the summit of the ski resort (altitude 1,661 m). Even if you do not ski, you can ride the ropeways. When you go to the top of the mountain, the world of Juhyo like the photo above is spreading.
The mountains of Zao are volcanoes. That's why hot springs come out. You can enjoy Onsen (hot springs) at Zao Onsen ski resort.
This ski resort is open from early December until the beginning of May. Other seasons, you can enjoy hiking.
>>Find the best Zao Onsen ski resort deal, compare prices, and read what other travelers have to say at Tripadvisor
Yamadera (Risshakuji Temple)
Yamadera (official name is Risshakuji Temple) is a temple located 7 minutes on foot from Yamadera Station on the JR Senzan line connecting JR Yamagata Station and Sendai Station. It is approximately 15 minutes by express train from Yamagata Station to Yamadera Station.
Yamadera is the place where the well-known haiku poet Basho MATSUO (1644-1694) wrote his famous haiku "ah this silence / sinking into the rocks / voice of cicada" in 1689. In Japan, both Basho and this haiku are very famous is. Many people visit this temple to experience the quietness that Basho felt.
Actually Yamadera is a very wonderful temple.
Built in 860, this temple has a long stone stairway. It has 1015 steps. It is said that anxiety in the heart will disappear by going up this stone stairway.
The most popular building at Yamadera is Godaido from which you can see the surrounding mountains. Besides this, there are wonderful wooden buildings such as Niomon Gate, Okunoin and others.
The surroundings of Yamadera are very rich in nature. Please do refresh your mind with this old temple by all means.
>>Find the best Risshakuji Temple deal, compare prices, and read what other travelers have to say at Tripadvisor
Dewasanzan
Dewa Sanzan is a general term for three sacred mountains: Mt. Haguro, Mt. Gassan, and Mt. Yudono. It has been sacred to the locals since ancient times and attracts many pilgrims every year.
Mt. Haguro is the easiest to climb, and has well-maintained roads and beautiful scenery. This mountain is home to Haguro Shrine and a five-storied pagoda, both of which are important cultural assets and historic sites.
Gassan is the highest of the three mountains and is a popular spot for hiking and skiing. The area is covered with snow most of the year and is known for skiing and snowboarding even in the summer.
Mount Yudono is the most sacred of the three mountains and is home to Mount Yudono Shrine. You can visit shrines and take in the spiritual atmosphere of the area.
>>Click here for detailed information, reviews, related tours, etc. on a separate page.
Ginzan Onsen
Ginzan Onsen, which was the setting for NHK's drama "Oshin" (1983-84), has attracted attention in Japan and is now a popular tourist spot for foreign tourists as a hot spring town with a beautiful snowy landscape.
This area thrived in mining silver during the Edo period. "Ginzan" means the mountain of silver in Japanese. In the first half of the 19th century, three-story wooden inns were built on both sides of the Ginzan River, a tributary of the Mogami River, and developed as a hot spring resort. And even now, the retro atmosphere of about 100 years ago remains. If you stroll along the snowy road, you can enjoy a communal bath and footbath.
It is located about an hour's bus ride from Yamagata Airport. From Sendai, it is about 3 hours by bus via Obanazawa. I have also introduced the Ginzan Onsen in the following articles.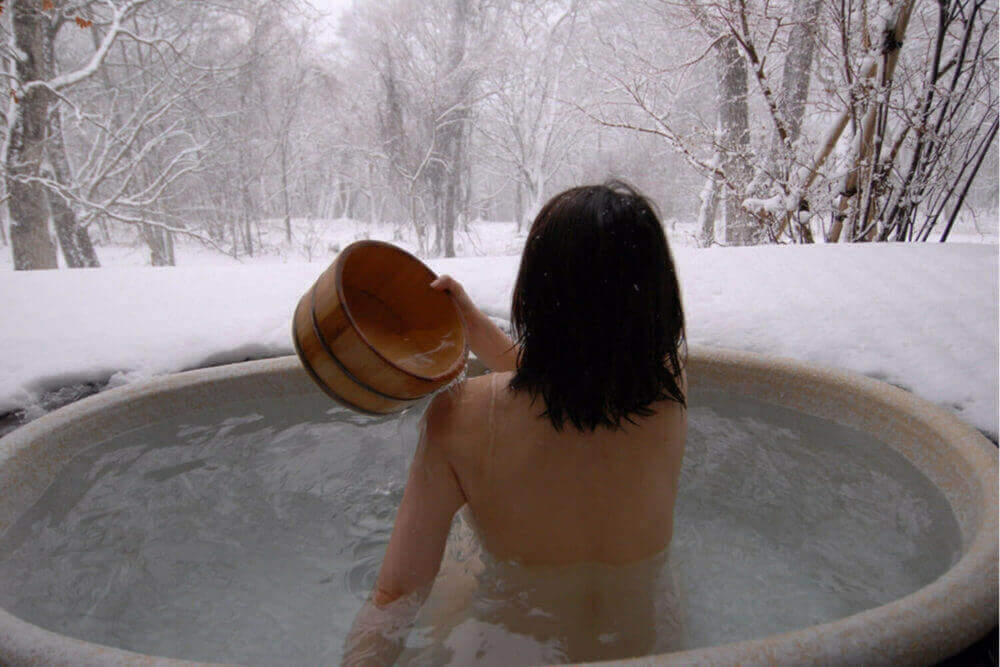 Because Japan is a country with so many volcanoes, groundwater is heat...
Mogami River
The Mogami River has been a vital part of the region's culture and economy for centuries.
At the Mogami River Furusato Museum, one of the most famous tourist attractions along the Mogami River, you can also see exhibits about the importance of the river to the local economy. You can also watch and learn about traditional crafts such as pottery and textiles.
Another popular activity is the Mogami River Boat Ride. Take a leisurely boat ride down the river and enjoy the beautiful scenery. Your tour guide will provide interesting information about the history and culture of the river.
>>Find the best Mogami River Boat Ride deal, compare prices, and read what other travelers have to say at Tripadvisor
Thank you for reading to the end.
>>Click here if you want to the Yamagata Prefecture tour menu
Now, let's plan to make your vacation in Japan the best experience ever!
Back to "Best of Tohoku Region"