Kyoto is a famous tourist destination that represents Japan. Its center is Kyoto City. Kyoto City is the main stage of Japanese history, and even now it is a very attractive place where you can experience the tradition and culture.
On the other hand, there are also very interesting and wonderful areas in the surrounding areas outside of Kyoto City. On this page, I would like to provide some in-depth tourist information about Kyoto Prefecture, which is not yet well known to foreign travelers.
We have put together detailed information on famous tourist spots in Kyoto City, places to visit, and things to do on a separate page. Please see the links below.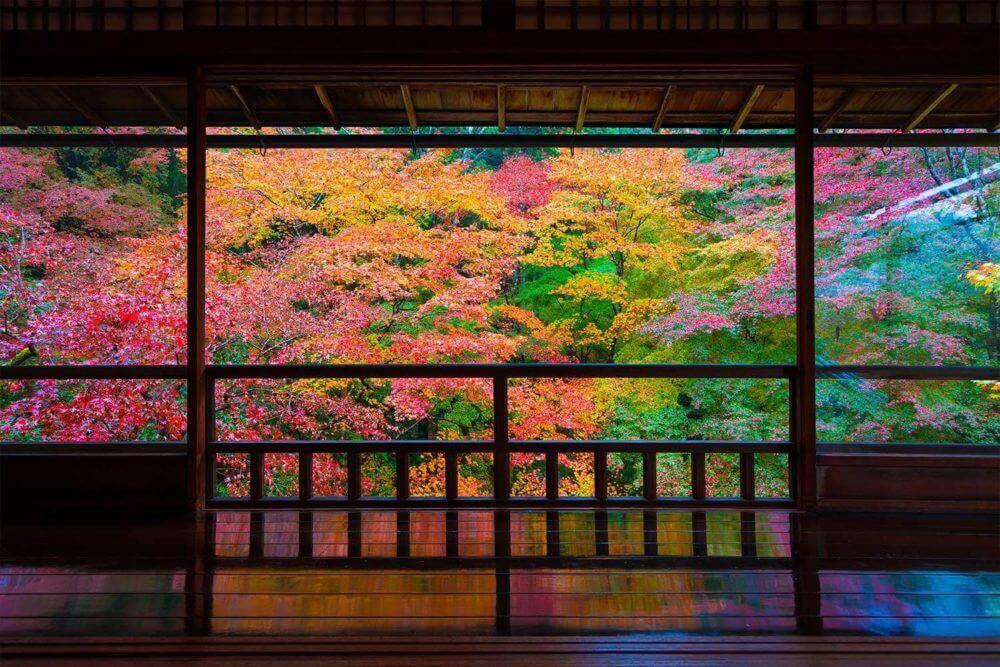 Kyoto is a must-see when visiting Japan. Kyoto is a beautiful city tha...
The following information is for Kyoto Prefecture other than Kyoto City.
Outline of Kyoto Prefecture
Kyoto is a long prefecture in the north and south. The north faces the Sea of Japan and snow falls in winter.
In the southern part of Kyoto Prefecture, there are old traditional cities such as Kyoto City and Uji City. On the other hand, there are various traditional settlements in central and northern part of Kyoto Prefecture. Among these, there are tourist attractions that are very popular among tourists.
It takes time to go to those villages. However, if you visit the settlements, you will discover a wonderful world different from Kyoto city.
There are several passes available for efficient travel in Kyoto. >>Click here for details.
Miyama
Miyama is a beautiful rural village located in the central part of Kyoto Prefecture. There are about 250 Japanese-style houses of thatches.
Speaking of traditional Japanese rural villages, Shirakawago of Gifu prefecture is famous among tourists. However, Miyama in Kyoto also has a beautiful Japanese rural landscape. If you stroll around this village, you can enjoy plenty of old Japanese landscape. Furthermore, you can stay in this traditional house. For more information, please visit the Miyama Town Tourist Information Official Website.
To Miyama, please get off at Hiyoshi Station from JR Kyoto Station on the San-in Main Line. It is approximately 60 minutes from Kyoto station to Hiyoshi station. Next, it is approximately 40 minutes by bus from Hiyoshi Station to Miyama.
If you take a direct bus from Kyoto Station, it takes about 100 minutes.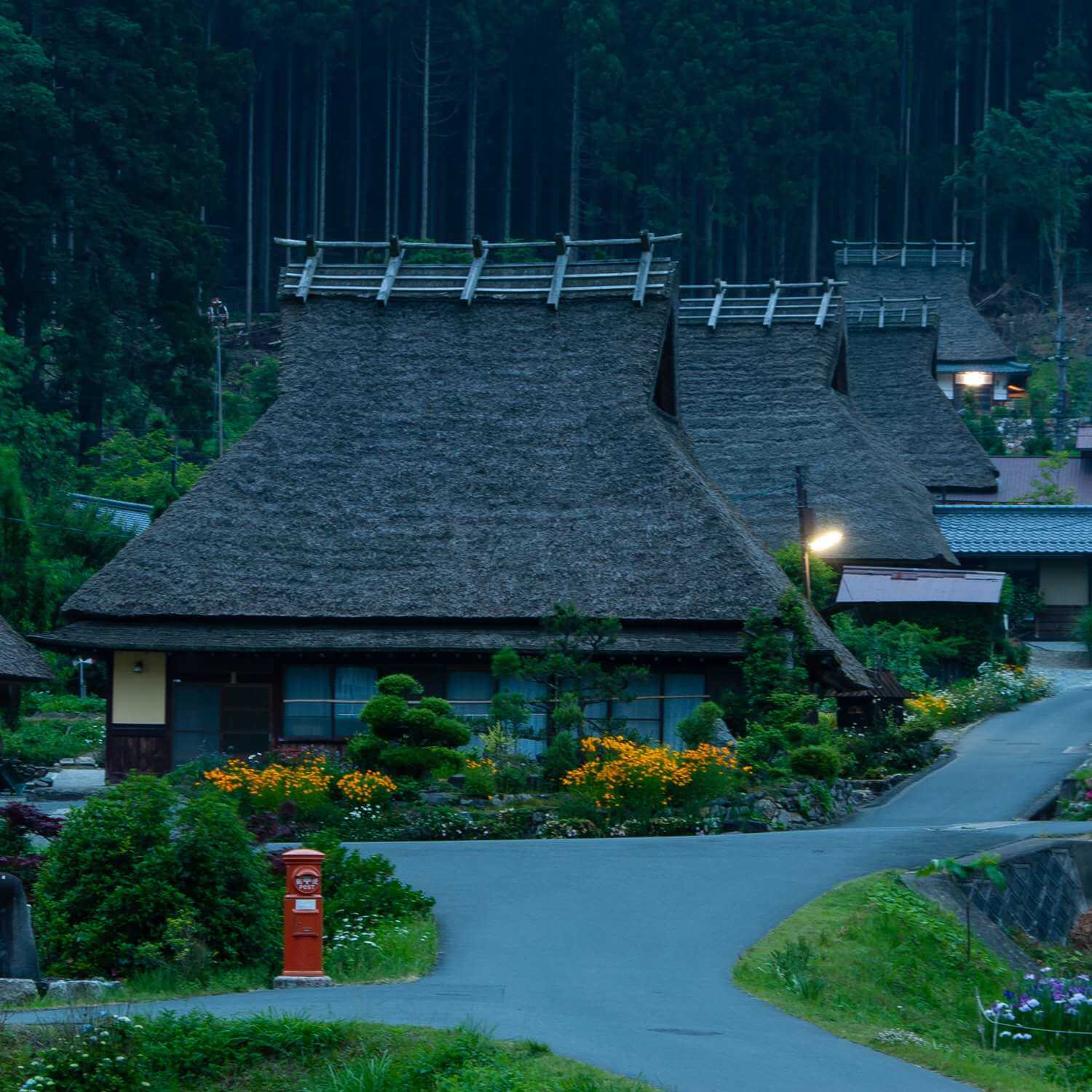 Miyama is a beautiful rural village located in the central part of Kyo...
>>If you want to know the tour menu of Miyama, click here!
Ine
Ine is a fishing village facing the Sea of ​​Japan in the northern part of Kyoto Prefecture. The fishermen 's houses in this fishing village have the first floor a fishing boat garage, as seen in the above picture. These buildings as if they are floating in the ocean are called "Funaya (ship's house)".
Funaya is a Japanese traditional fisherman's house. Because I have a lot of these houses in Ine, it is called "Sea Kyoto". Because the ocean is under the house, it is also called "the town closest to the sea in Japan". Approximately 300,000 tourists visit this village every year.
If you go to Ine, you can experience the life in Funaya. You can get on the boat. You can eat a lot of delicious fish in the Sea of ​​Japan. And you can stay in Funaya. There is no doubt "another Kyoto" in Ine.
>>Check out Ine's tour menu and discount passes here!
Amanohashidate (Miyazu)
Please visit on the way to and from Ine mentioned above.
Amanohashidate is a famous tourist destination located in Miyazu City in the northern part of Kyoto Prefecture. It has long been called one of Japan's three scenic spots. There is also a ferry here, but it is recommended to walk or cycle to the opposite bank.
The best viewpoints are Amanohashidate View Land or Amanohashidate Ropeway.
In addition, in the pine forest of Amanohashidate, there is a small shrine called "Amanohashidate Shrine", which is said to be a power spot for fulfilling love. And "Motoise Kono Shrine" on the opposite bank is a historic shrine known for enshrining "Amaterasu Omikami", which is said to be the strongest god in Japan before Ise Jingu was built. Please drop by.
>>Click here if you want to know the overview of Amanohashidate and the tour menu etc.
 Moto Isenaigu Kotai Shrine (Fukuchiyama)
In Oe-cho, Fukuchiyama City, there are three shrines called "Motoise Sansha", which are said to have been enshrined before Ise Jingu was enshrined in its current location.
Among them, Kotai Shrine (Former Ise Inner Shrine) is a rare shrine in Japan that retains the architectural style of ancient shrines such as "thatched Shinmei-zukuri" and "Kuroki Torii", and has a very fantastic appearance.
Kotai Shrine (former Ise Naiku) is located in a very quiet mountain village about 15 minutes on foot from Kyoto Tango Railway Oe Yamaguchi Naiku Station.
Amano Iwato Shrine, one of the three former Ise shrines, is located on the rocky slope of the mountain stream deep in the mountains of Kotai Shrine. It is a very solemn and mysterious spiritual spot about 30 minutes on foot along the mountain path.
Another shrine, Toyouke Daijinja Shrine (former Ise Geku), is about a 15-minute walk from Kyoto Tango Railway's Oe Koukomae Station. It is two stations away from "Oe Yamaguchi Naiku Station" where Kotai Shrine (Former Ise Naiku) is located.
These three shrines are very simple shrines in remote areas, unlike the gorgeous shrines in Kyoto city, but I felt more mysterious power than any shrine in other places. If you visit all three shrines on the same day, you will surely receive a valuable experience and great power.
>>Please check the Moto Isenaigu Kotai Shrine information on Trip Advisor!
 Hozugawa River Boat Ride (Kameoka)
The Hozugawa River Boat Ride takes about 2 hours down a 16km mountain stream from Kameoka to Arashiyama. You can enjoy a boat trip to Kyoto's scenic spot, Arashiyama, while enjoying the beautiful natural beauty of Japan in each season.
In the rapids, an experienced boatman acts as a guide, slipping through narrow rocks with excellent rod handling. The Hozugawa River Ride is a thrilling adventure you can experience in Kyoto.
>>Please check the Hozugawa River Boat Ride information on Trip Advisor!
Thank you for reading to the end.
If you want to check the tour menu and deals for the entire Kyoto prefecture, click here.
Now, let's plan to make your vacation in Japan the best experience ever!
Back to "Best of Kansai Region"