This page introduces Japanese family hotels.
If you are visiting Japan with your family, the choice of accommodation is the most important issue. If you make a mistake in choosing a hotel, you will damage your family's good mood. It will ruin your family vacation.
Staff at Japanese accommodations are usually friendly. Rooms are clean and neat. However, the rooms are smaller than you might imagine. You cannot judge that from the pictures.
Here are some of the best hotels for family vacations in Japan. I think those are comfortable for all family members to stay. Please refer to them.
Best Hotels in Japan for Family | Tokyo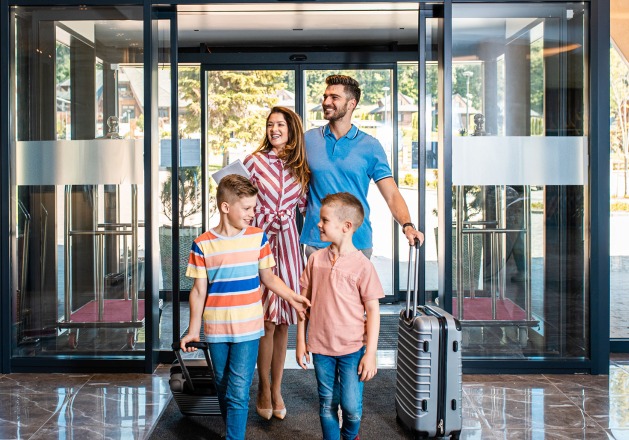 The following three hotels are ideal for a stay in Tokyo when vacationing in Japan with children. All are located adjacent to Tokyo Disneyland and DisneySea. And they are only 30 minutes from central Tokyo.
Best Hotels in Japan for Family | Osaka
Recommended for those staying in Kansai (Osaka or Kyoto) with children, this 3-star hotel is located right next to Osaka Universal City Station, within walking distance to USJ. It is also convenient for sightseeing in Osaka, Kyoto and Nara.
Best Hotels in Japan for Family | Kyoto:
The following two hotels are luxury hotels conveniently located for sightseeing in Kyoto. They offer spacious guest rooms, open-air baths, swimming pools, and gymnasiums. The whole family can spend a comfortable stay.
Best Hotels in Japan for Families | Near Mount Fuji
This family-friendly hotel offers a view of Mt.FUJI In addition to the spa facilities in the hotel, there are several hot spring facilities in the area. For children, the adjacent Fujikyu Highland is recommended. Be sure to request a Japanese-style room with a view of Mt.FUJI.
Best Hotels in Japan for Families | Hokkaido
Here are some of the best accommodations for families to enjoy Hokkaido in the winter. Ski passes, lessons, meals, snacks, and if you have little ones in tow, the hotel is equipped with all the essentials, from baby lotion to bottle warmers and strollers.
Best Hotels in Japan for Families | Okinawa
The perfect hotel for a family stay in Okinawa, Japan. Located approximately 1 hour drive from Naha City. Request a connecting room overlooking the beach or coastline. Your family will have a wonderful vacation.
Best Hotels in Japan for Families | Kyushu
The hotel introduced next is a hot spring resort. Located in Oita's Beppu Hot Springs, this hotel is popular among travelers with children. The entire family can play together in the outdoor hot spring (water park), which can be enjoyed in swimsuits.
Recommended glamping facilities to stay with children in Japan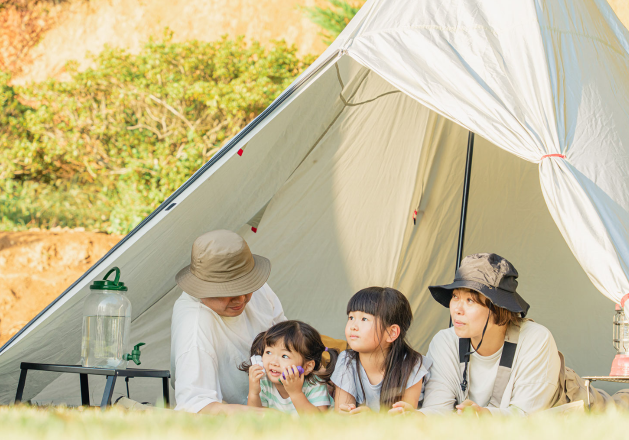 In recent years, glamping facilities have been popping up one after another in Japan. While hotels and ryokan are nice, Glamping is a comfortable and enjoyable accommodation option for the whole family. It is a special experience for the whole family.
Recommended places to stay to experience Japanese culture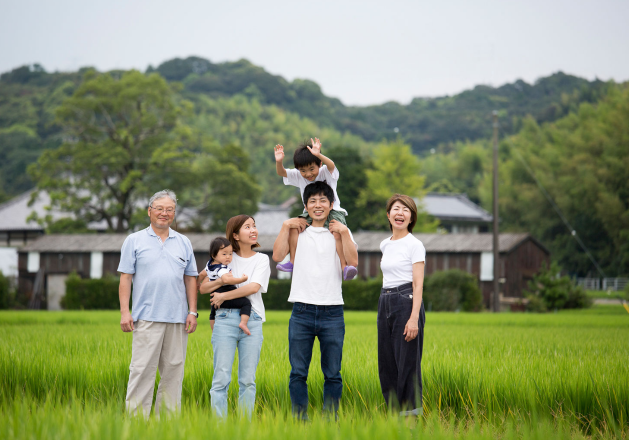 There are also unique accommodations where you can experience Japanese culture.
Stay at a castle
Stay at a temple
Stay in a traditional Japanese house
Farm Stay
Accommodations where you can experience agriculture, forestry, and fishing
Inns where you can experience traditional culture
Accommodations with pets
Rental villas, cottages, or a single house
etc.
It is especially popular with foreigners and is available for families, groups, and private parties. For details, please check STAY JAPAN.
STAY JAPAN is a search and reservation site specializing in minshuku, shukubo, farm stays, and rental villas in Japan.
Now, make good preparations to spend your vacation with your family in Japan.