"What is the best way to travel to Japan in the winter months of December, January and February?"
If you have never experienced a cold winter, I would first recommend Hokkaido. Next, we suggest some of the Tohoku and Chubu regions. On the other hand, in urban areas such as Tokyo, Osaka, and Kyoto, you can enjoy not only sightseeing but also other seasons without being disturbed by snow.
On this page, we will introduce some of the best tourist spots and popular activities to experience especially in winter.
Enjoy Japan in December, January, February
Articles about winter in Japan are collected by month. If you want to know more details, please see the following links. We also wrote about temperatures in various regions and what Japanese people wear in winter in the articles linked below.
From here on, I will introduce the tourist spots I can recommend when traveling Japan in winter. I added a lot of videos and images on this page for you to enjoy the winter atmosphere in Japan.
Snowy mountains: Experience skiing and snowboarding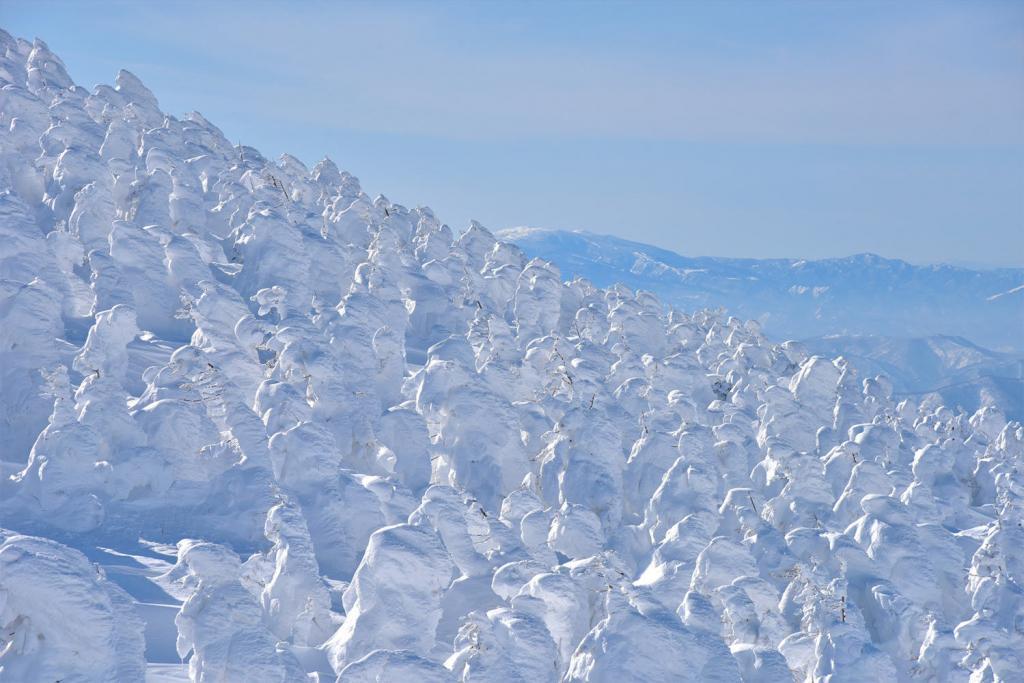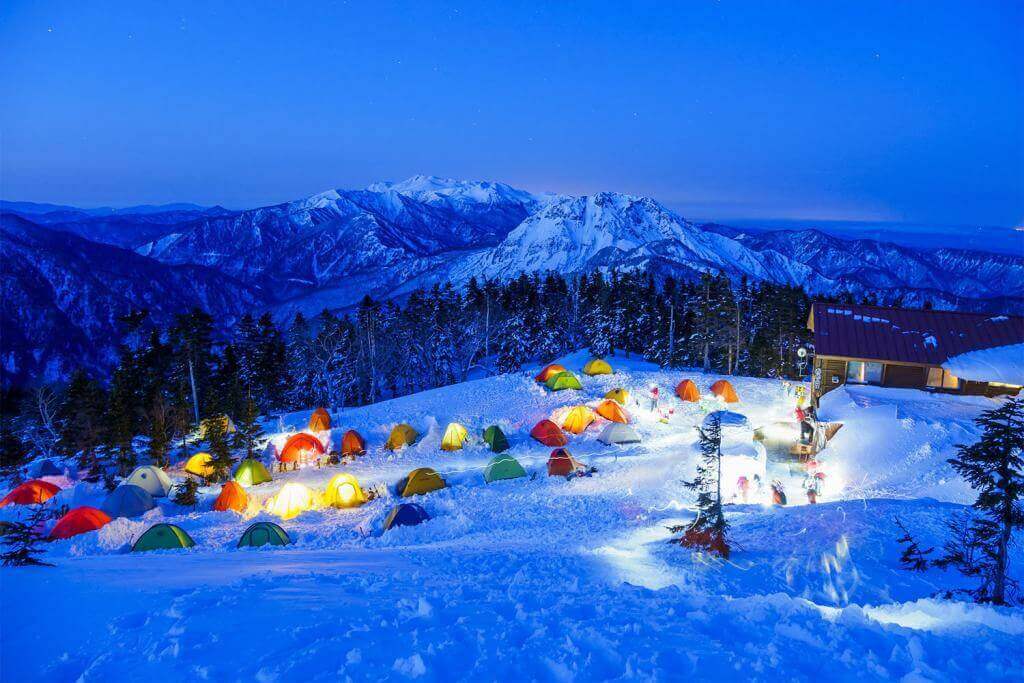 As a winter destination, I recommend mountain areas such as the Hokkaido, Tohoku region, and Chubu regions.
Recommended Destinations:
· Niseko (Hokkaido)
· Tomamu (North Sea layer)
· Zao (Yamagata prefecture, Miyagi prefecture)
· Hakuba (Nagano Prefecture)
· Tsugaike Plateau (Nagano Prefecture)
· Kusatsu Onsen (Nagano Prefecture)
· Naeba (Niigata Prefecture)
These destinations have large ski resorts. Here you can enjoy skiing and snowboarding. There are also courses for beginners, so even those who have never skied or snowboarded can enjoy. Skis and ski clothes can be rented at these resorts.
There are gondolas and lifts in the ski resorts so you can easily go to the top of the snowy mountains. The snowy landscape that you can see from the top is really amazing.
When it is sunny and the temperature is very low, if you're lucky you can see the diamond dust as in the first video above. Water vapor in the air turns into ice crystals and it looks shiny.
The second video was taken at the ski resort of Hakuba (Nagano Prefecture). Hakuba is an attractive ski resort comparable to Niseko in Hokkaido.
These large ski resorts also have places where children can play in the snow.
Because Kusatsu Onsen and Naeba are all representative hot springs in Japan, you can also experience hot springs. Regarding hot springs, I will provide more information later.
If you want to easily experience snowy areas, I recommend Karuizawa (Nagano Prefecture). From Tokyo to Karuizawa it is about 1 hour by Hokuriku Shinkansen. Karuizawa is a luxury resort area representative of Japan.
In Karuizawa there is not much snow, but there is a ski resort using artificial snow. There is also one of Japan's leading outlet mall and luxury spa hotels, so your family will be pleased as well.
Conversely, if you want to climb a real snowy mountain, the mountain area around Matsumoto city in Nagano prefecture is recommended. The second picture above was taken at the snowy mountain near Matsumoto. However, even veteran climbers in Japan may find it difficult. It might be difficult if you are not a person accustomed to climbing a snowy mountain.
Large cities in Hokkaido and Tohoku : Enjoy snow festivals and more!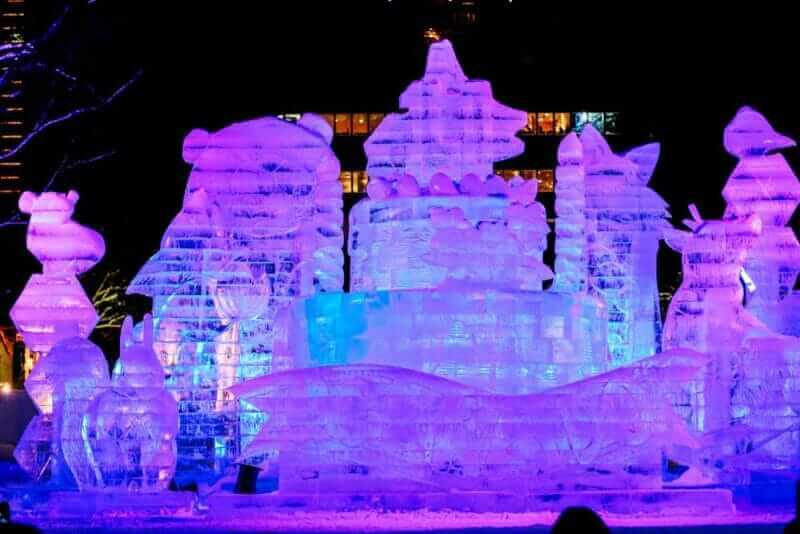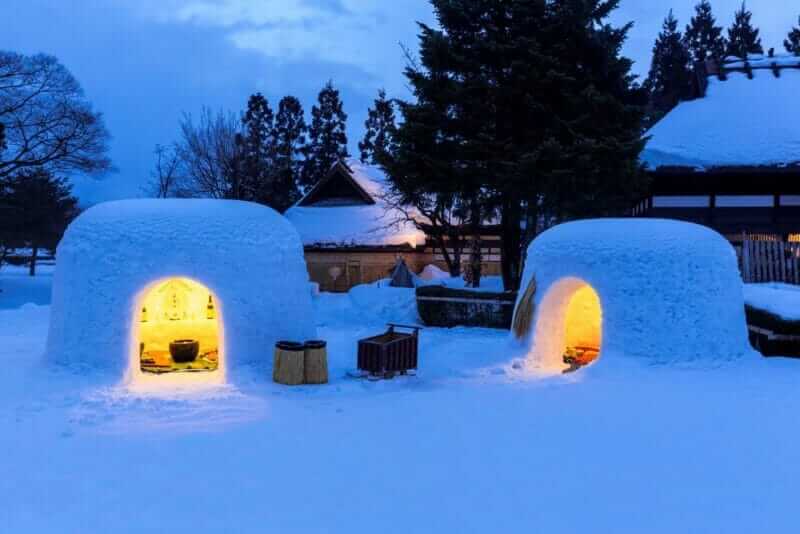 If you feel that skiing is not for you then I recommend you to visit the big cities of Hokkaido.
I also recommend the big cities of the Tohoku region, and some Central regions (Nagano prefecture, Niigata prefecture, Ishikawa prefecture, etc.)
If you are a person who has not seen much snow, it may be fun just walking in the cities. In winter, sushi and crab dishes are very tasty, eating can put you in a very happy mood.
In many of these large cities, festivals are often held in winter. If you go there at that time, you will be able to enjoy a world of fantastic snow and ice.
Cities that are especially recommend are listed below.
· Sapporo (Hokkaido)
· Asahikawa (Hokkaido)
· Yokote (Akita Prefecture)
However, because there are many tourists during the festival period, you may not be able to book the hotel. You should prepare and make reservations well in advance.
Traditional Japanese snow scenery: Shirakawago etc.
In winter, traveling to visit a Japanese village with heavy snowfall is very popular. For example, a large number of tourists visit Shirakawago of Gifu prefecture appearing in the above video.
People living in the heavy snow area have made various efforts such as making their roofs diagonal and making snow hard to pile up. In this way, they are able to overcome the harsh winter. When you visit during this time you can see such traditional Japanese living.
Even in big cities such as Tokyo, Osaka, and Kyoto, snow falls occasionally. In those big cities, if snow falls even a bit, transportation will be delayed and confusion will arise.
However, as snow falls on sightseeing spots, you can enjoy beautiful scenery that is different from the usual. The pictures below are taken of Kifune shrine (Kyoto) and Kinkakuji (Kyoto). You cannot come across these snow scenes easily.
If you are traveling in Kyoto and it snows, you are very lucky. I would recommend going to see it early in the morning when snow falls in the night.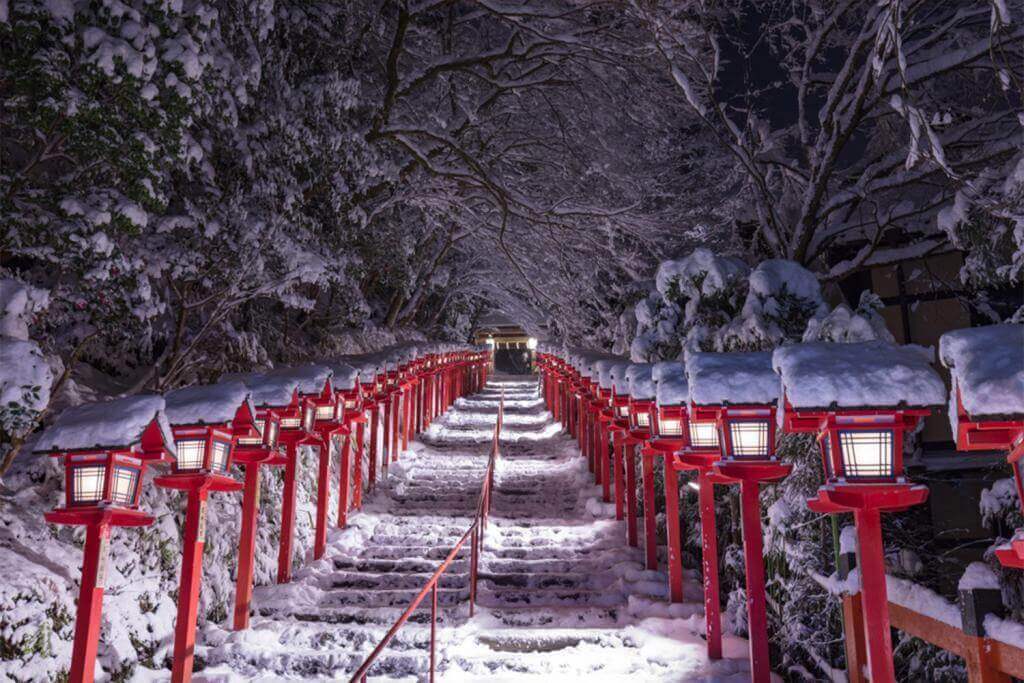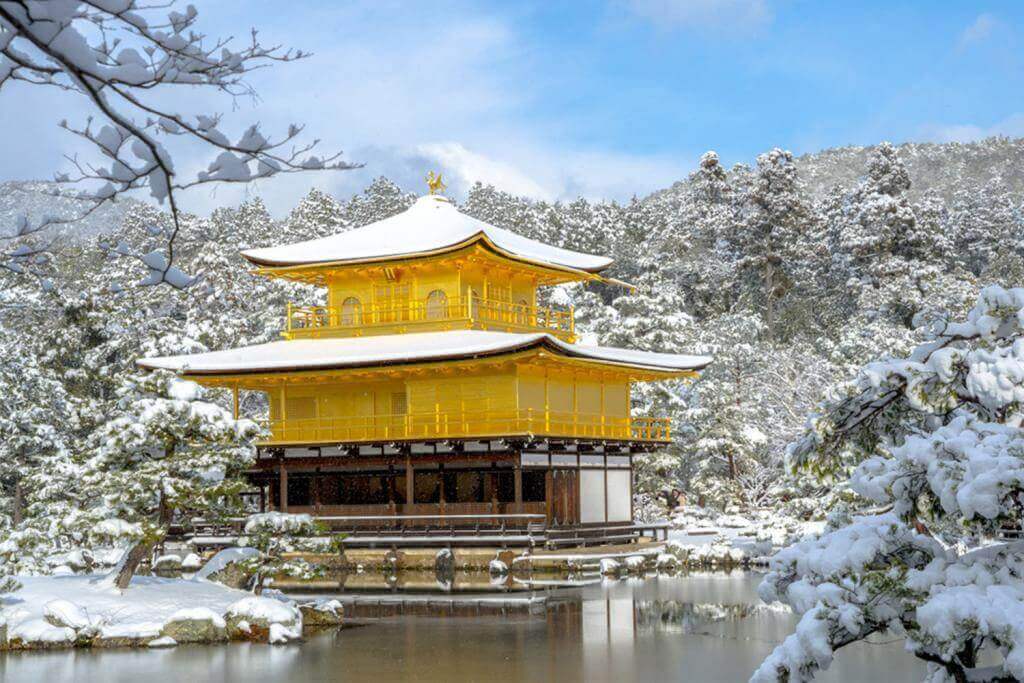 Drift Ice in cold sea: Abashiri, Shiretoko etc.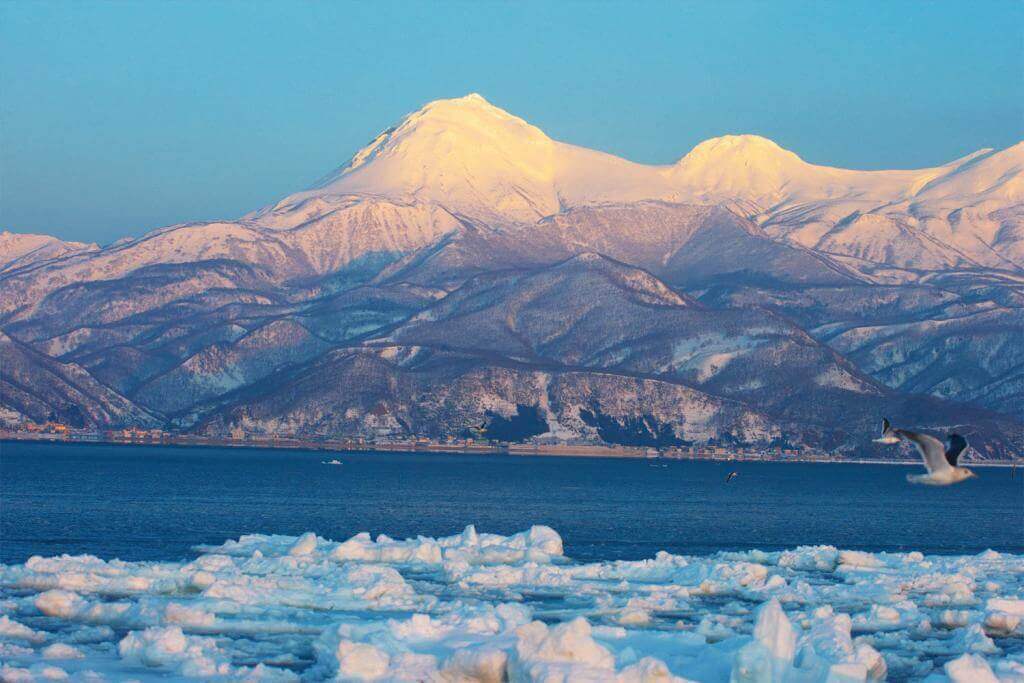 If you want to experience a really cold winter, it is also advisable to visit ice floes in northern Hokkaido (Abashiri, Monbetsu, Shiretoko Urotro Rausu).
From the beginning of February to around the middle of March, you can see ice drift from Siberia on the coast of northern Hokkaido every year.
What I would like to recommend most is to take a dedicated sightseeing boat to see the ice.
In Abashiri etc., you can also look down on drift ice from a hill. When the sea is covered with drift ice and the waves are calm it is very quiet. The majestic, fantastic scenery will fascinate you.
However, the temperature drops to between freezing point and 20 degrees so it is very cold. Especially when the wind is strong, you can experience a very cold winter if you wish! Please make sure to wear a lot of clothes!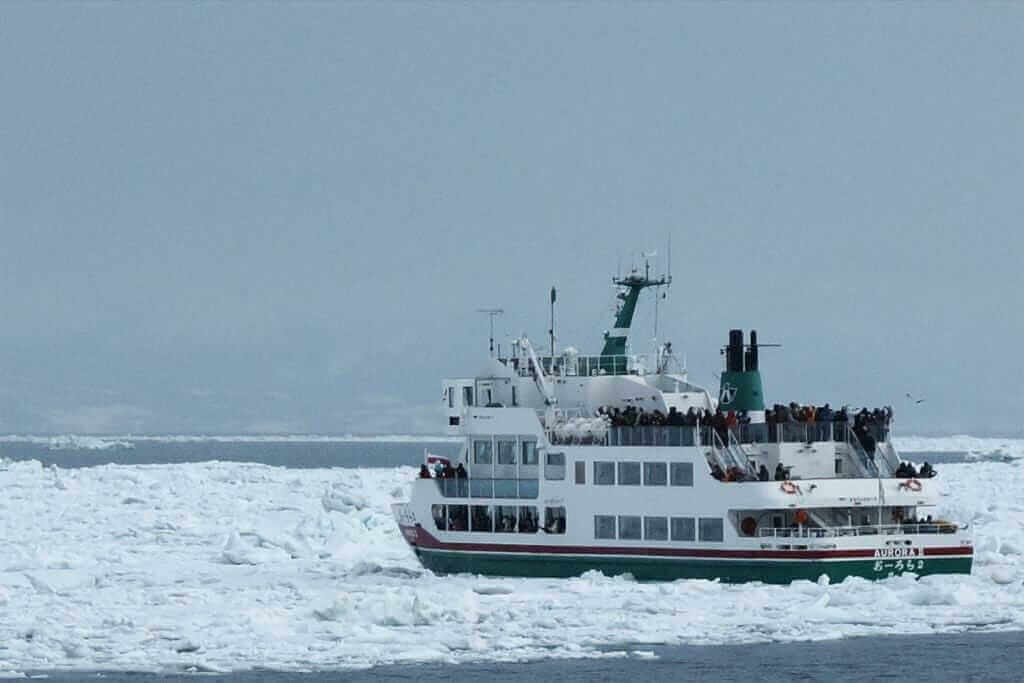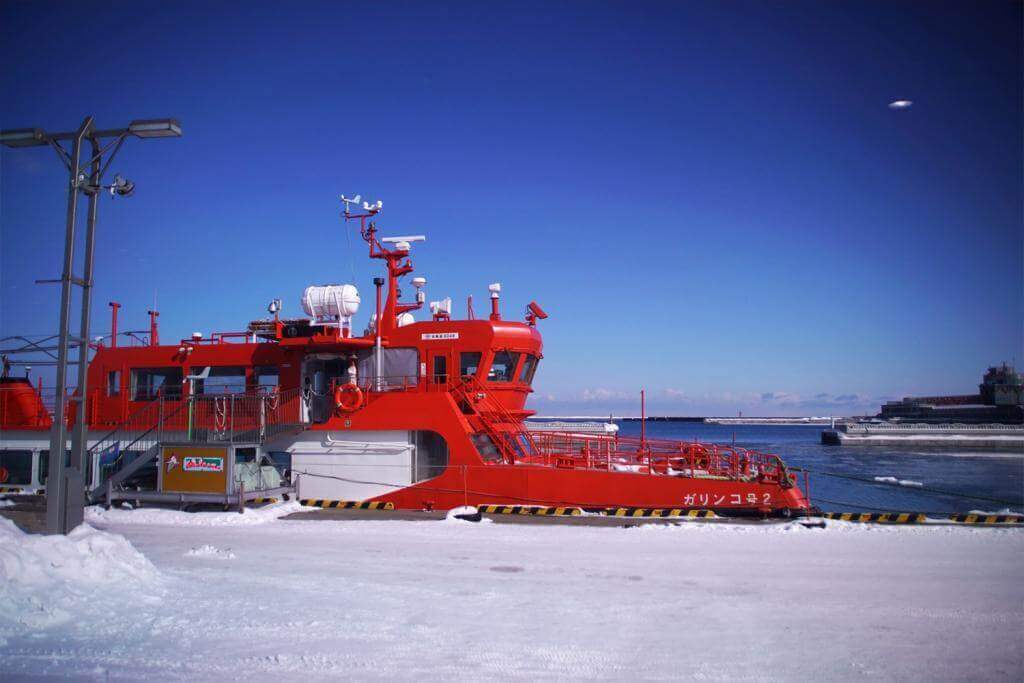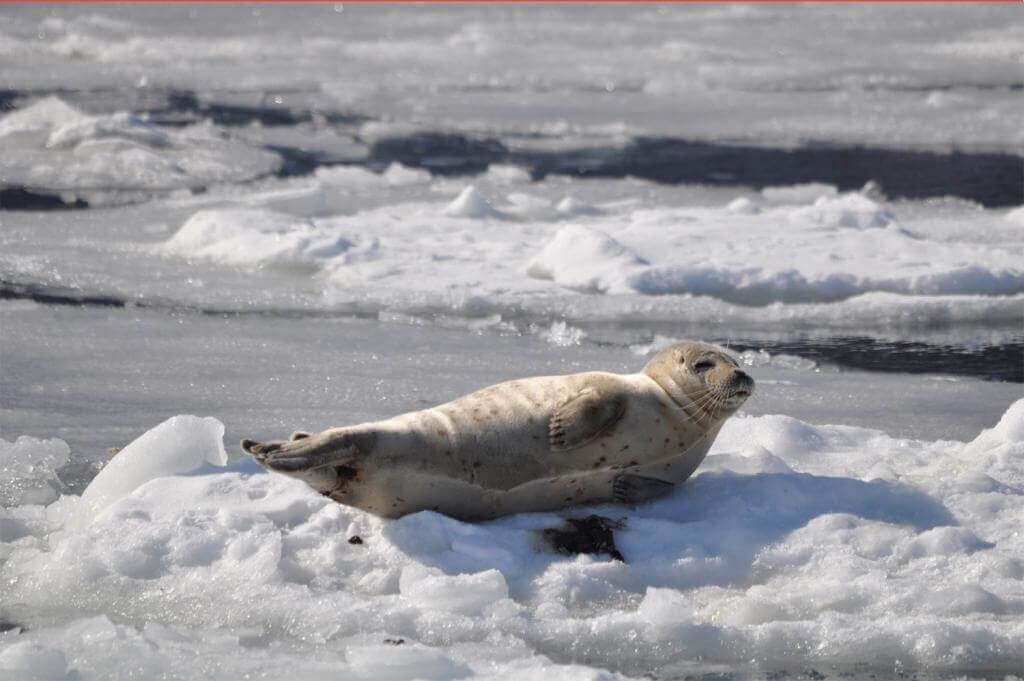 Experience Onsen (Hot Spring) in the world of snow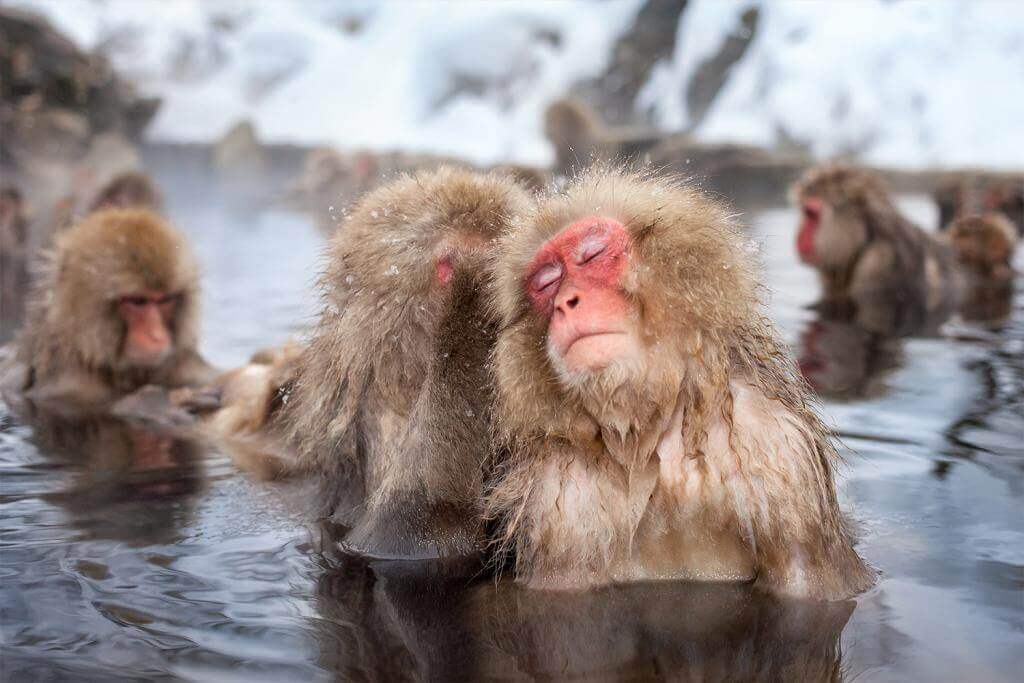 If you are going to travel Japan in winter, I also recommend that you experience hot springs. Your body will probably get very cold in the cold outdoors. The hot springs will warm your body.
On the Japanese archipelago, hot springs are gushing here and there. Go to the famous hot spring resorts and stay in a hotel or traditional Japanese accommodation (inn) and enjoy the hot spring.
In snowy tourist areas of Hokkaido and the Tohoku region, you can also enter the hot spring while watching the snow fall. I certainly think it will be a wonderful memory.
In Nagano prefecture and Hokkaido, you can see wild monkeys in the outdoor hot spring in winter.
The monkeys really enter the onsen and leave with a comfortable feeling. Even if you only want to take pictures, please visit nearby.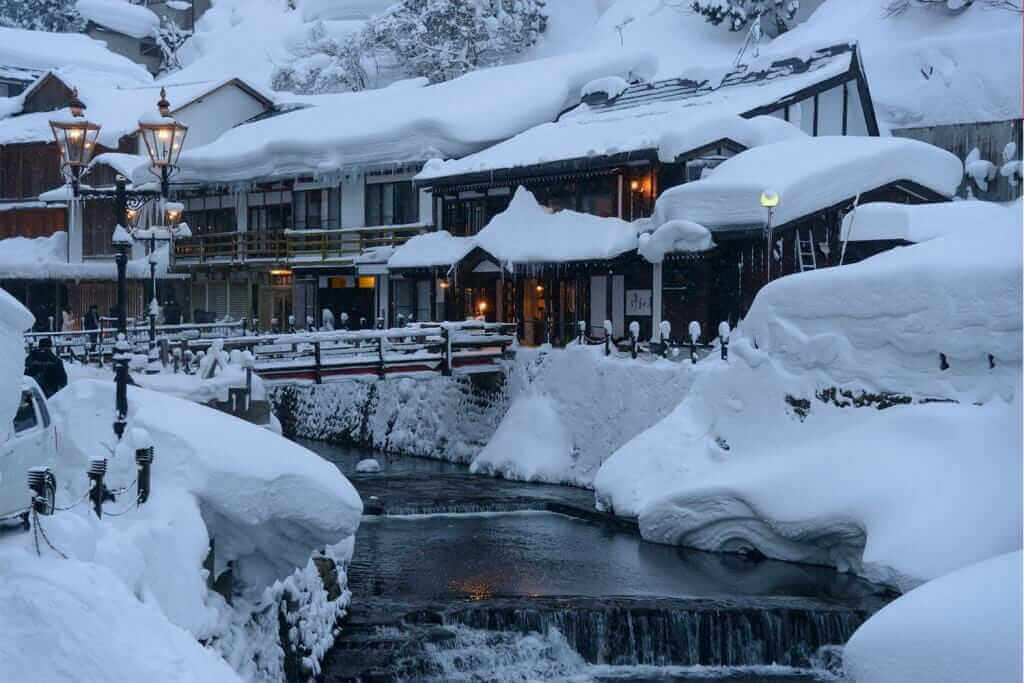 Experience the winter life in Japan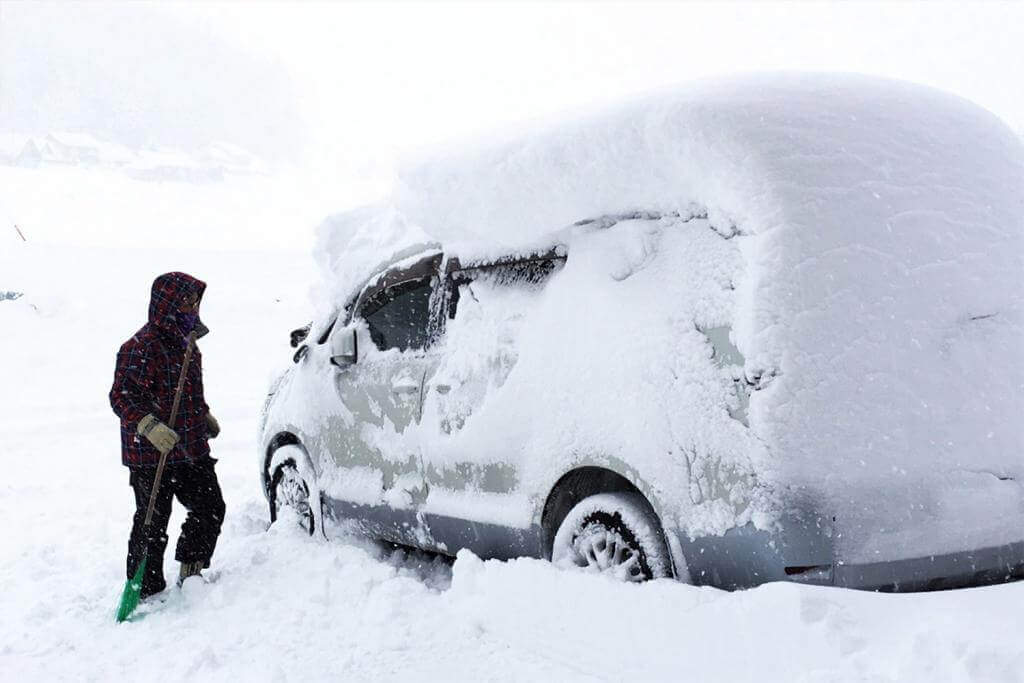 If you visit the northern part of Japan in winter, please observe how the Japanese live with snow.
In the rural areas, when the snow piles up, people rise up to the roof and remove snow. I call this "Yuki-Oroshi(snowfall)".
In large cities such as Sapporo, we have a large aisle in the basement so that even if snow falls it will not have a big impact on our lives.
Children in Japan play with snow when it snows. I also want you to look at the smiling appearance of children.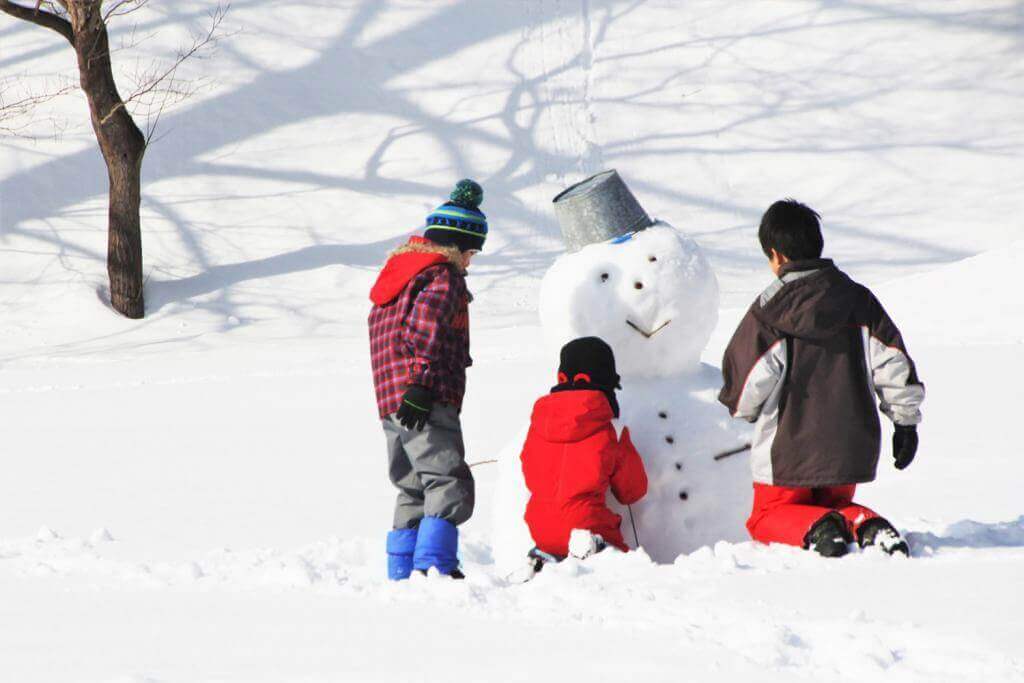 Now, let's plan to make your vacation in Japan the best experience ever!