Where are the best places to visit in Japan?
When you go to Japan, you need to decide where you most want to go, your main place of stay, and your destination. So, on this page, we have selected the best 10 cities you should visit in Japan. You can travel Japan very efficiently if you choose one city from this list that you definitely want to visit in Japan and plan your trip around that city.
Click on each map for detailed information, reviews, related tours, etc. on a separate page.
Tokyo: Enjoy both traditional and modern things!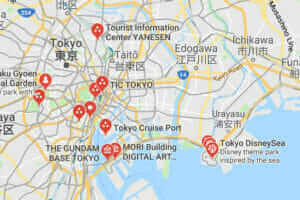 Tokyo is the capital of Japan with a population of approximately 13 million people. The Tokyo Metropolitan area including the surrounding area has a population of approximately 35 million people. This area is central to Japan economically, politically and culturally. If you travel in Japan, I would recommend dropping by this giant city. The security is very good. Because the train and the subway are moving accurately, the convenience of transportation is also very good.
In Tokyo, you can enjoy both Japanese traditional and innovative things. For example, if you go to downtown Tokyo, Asakusa, you can see the traditional landscape centered on the old temple. On the other hand, if you go to Akihabara or Shibuya, you can experience Japanese pop culture.
Hokkaido : Sapporo + where you want to go most!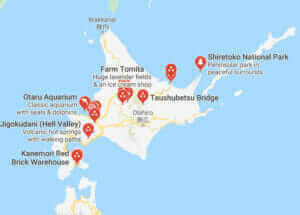 Hokkaido is the northernmost big island of Japan. It is only about 150 years since the Japanese have fully developed this island and started living. For this reason, there are many areas where the wilderness and the original forest spread. Cultivated land and pasture are also very spacious compared with other Japanese areas. So, if you go to Hokkaido, you can enjoy majestic nature and vast flower garden.
The center of Hokkaido is Sapporo. In this city, the "Sapporo Snow Festival" is held every February, and huge snow statues like the above picture are arranged. Sapporo is a beautiful city, summer is also relatively cool. Food such as ramen and "Genghis Kan" is also delicious. If you go to Hokkaido, I recommend that you visit Sapporo first, then go to other ski resorts, flower gardens, mountainous areas etc. Of course, I also recommend plans to stop by Sapporo at last from ski resorts and others.
Hokkaido can be flew from Tokyo and Osaka etc. Movement in Hokkaido is very time consuming if it is a train, so we often use airplanes.
Mt.Fuji : It is fun to stop by Gotemba Premium Outlets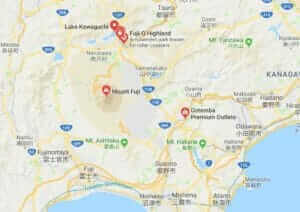 Mt. Fuji is the highest mountain in Japan and the height is 3376 meters. It is about 100 kilometers west of Tokyo. It is a very gentle and beautiful mountain. You can climb Mt Fuji in summer. Mountain climbing is hard, equipment such as jumpers is also necessary. However, anyone can go by bus until Mt. Fuji, so if you are interested, you may want to take a bus tour from Tokyo.
Even if you do not approach Mt. Fuji so much, you can enjoy the scenery of Mt. Fuji from various angles. Foreign tourists are popular with plans to stay at a hotel on the bank of Kawaguchiko, a lake near Mt. Fuji, and view the Mt. Fuji from the Onsen (hot springs). I recommend you a plan to shop while watching Mt. Fuji at the huge outlet mall "Gotemba Premium Outlet" near Mt. Fuji.
Because Mt.Fuji is relatively close to Tokyo, it would be nice to incorporate it into your itinerary with a short trip from Tokyo.
If you do not mind, please refer to the following article as well.
Shirakawago & Takayama: Especially amazing in winter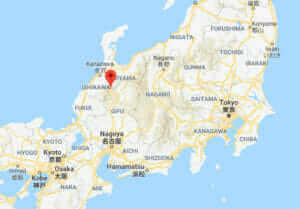 Shirakawago is a beautiful settlement where many traditional Japanese houses are left. These households have a structure of thatched roof called "Gasho-dukuri", and the roof has a very sharp shape so that the snow is easy to slide down. This village has been selected as a UNESCO World Heritage Site.
Because Shirakawago is in the heavy snow area, if you go in winter, you can enjoy a pure white snow scene like the one above. There are accommodation facilities in Shirakawago. It takes about 6 hours by train and bus from Tokyo to Shirakawago. It is about 4 hours from Osaka. It is approximately 1 hour 15 minutes by bus from Shirakawago to Kanazawa below. So after sightseeing Shirakawago it is also possible to go to Kanazawa by bus.
When you go to Shirakawago, you go through a traditional city called Takayama on the way. Takayama is also a calm and beautiful city, it is very popular among foreign tourists. Because there are hotels with hot springs, you may stay at Takayama.
Kanazawa: Experience traditional Japanese culture!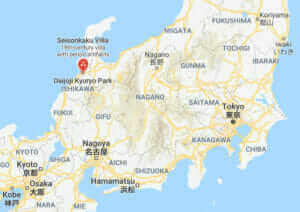 Kanazawa is a city located on the Japan Sea side in central Honshu. This city has an old townscape and it is very beautiful. The above picture is an old Japanese garden named "Kenrokuen". This garden is very well maintained by veteran gardener. When winter approaches, bind the branches of the tree with a rope and clip it to the support like the photo above. By doing this, they are trying to keep the branches from breaking with the weight of the snow. In Kanazawa, traditional crafts using "gold leaf" technology are still being made. "Gold leaf" is a traditional technique that Kanazawa boasts. Even ice cream covered with gold leaf is sold in Kanazawa.
From Tokyo to Kanazawa, using the fastest bullet train is about 2 hours and 34 minutes one way. From Kanazawa to Kyoto, it takes about 2 hours and 10 minutes using the express train.
Kyoto: Day trips to Nara are also possible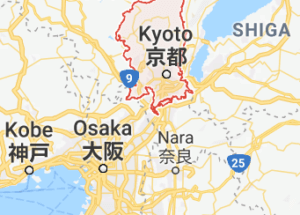 Kyoto is a city that was the capital of Japan for about a thousand years until Tokyo became the capital in 1869. Even in the Second World War there was little damage by air raids, so there are still many traditional buildings still. There are quite a lot of old shrines and temples, and they are crowded as tourist attractions. If you want to experience traditional Japanese culture, I recommend you go to Kyoto.
It takes 2 hours 20 minutes from Tokyo to Kyoto by the fastest Shinkansen. It takes about 15 minutes by Shinkansen from Osaka to Kyoto, and about 30 minutes by JR 's express train.
In the south of Kyoto, there is Nara, a traditional city older than Kyoto. It takes about 35 minutes from Kyoto to Nara by the Kintetsu Express. As it is relatively close, it is also possible to travel to Nara.
Osaka : Gourmet tour is recommended!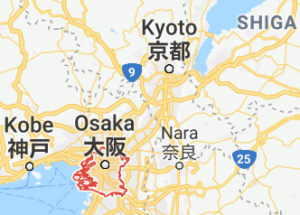 Osaka is the second largest city in Japan after Tokyo. While Tokyo is the center of eastern Japan, Osaka is the center of western Japan. However, the population of Osaka is decreasing, and recently, by population it was passed over by Kanagawa Prefecture next to Tokyo. Compared with the population, Osaka (approximately 8.8 million people) is the third largest in Japan after Tokyo (approximately 13 million people) and Kanagawa prefecture (approximately 9.1 million people).
Tokyo has historically developed as a political center, but Osaka has long developed as a town of merchants. So, Osaka is more unpretentious than Tokyo. People are bright and have plenty of reasonable and tasty food. If you go to Osaka, I recommend you eat unpretentious soul food such as Okonomiyaki, Takoyaki, Yakisoba. At that point, perhaps Osaka is a more enjoyable city than Tokyo.
From Tokyo to Osaka it takes about 2 hours 30 minutes by the fastest Shinkansen. You can go from Tokyo to Osaka by plane, but it is more convenient to use Shinkansen. It takes 15 minutes by Shinkansen from Kyoto to Osaka, and 30 minutes by JR's express train.
Hiroshima : Miyajima and Hiroshima Peace Museum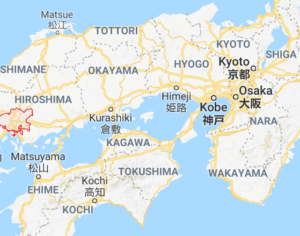 If you travel in western Japan, I recommend that you go to Miyajima and Hiroshima city. Miyajima is about 25 km west of Hiroshima city. Miyajima (the official name is "Itsukushima") is a small island of about 30 square kilometers, famous for its majestic Itsukushima Shinto shrine. The Itsukushima Shrine is highly evaluated among foreign tourists alongside Fushimi Inari shrine in Kyoto.
In Hiroshima city, I recommend you go to "Hiroshima Peace Memorial Museum". Hiroshima is the city where the atomic bomb was dropped during the Second World War. The Hiroshima Peace Memorial Museum houses a lot of materials at that time. In the immediate vicinity of the museum there is also an Atomic Bomb Dome.
From Hiroshima station to Miyajima, it is convenient to use JR train and ferry. You go from Hiroshima station to Miyajimaguchi station by JR train. It takes about 30 minutes to Miyajimaguchi station. It takes about 5 minutes on foot from Miyajimaguchi station to the ferry terminal. From the ferry terminal to Miyajima, it takes about 10 minutes by ferry.
Fukuoka & Yufuin : Street gourmet and Onsen experience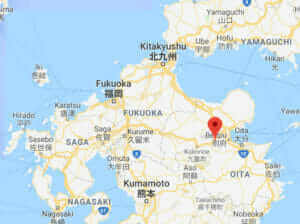 If you want to travel in Kyushu, I recommend you go to Fukuoka and Yufuin.
Kyushu is the westmost island in Japan. Fukuoka city, the biggest city in Kyushu, is located in the northernmost part of Kyushu. The population of Fukuoka city is about 1.58 million. In this city you can see a lot of stalls lining up at night. You can eat soul food such as very delicious ramen and yakitori on a stall. I think that it will be a very pleasant memory.
After enjoying the night city in Fukuoka, let's go to Yufuin, a hot spring resort where you can enjoy beautiful countryside scenery. You can go to Yufuin by JR express "Yufuin no Mori" from Fukuoka city (Hakata station).
There are no huge hotels and red light districts in Yufuin. Instead, there are small luxury Ryokans (Japanese-style hotels), high-sundry grocery stores and museums. Rural scenery is really beautiful. Individual Ryokan hot springs are also wonderful. Yufuin is very popular especially for women who want to refresh in a quiet place.
Okinawa: Rent-a-car tour of beach and attractions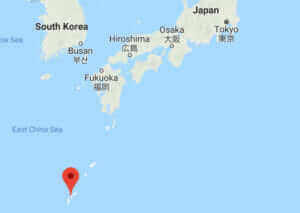 Okinawa Prefecture is at the southern tip of Japan. It consists of Okinawa main island and many remote islands. If you go to Okinawa, I encourage you to go around sightseeing spots such as Shuri Castle and aquarium and go to the beach.
The charm of Okinawa travel is nothing but beautiful beaches. The beaches are globally recognized. Ishigakijima of Okinawa Prefecture was named the world's No. 1 in the "Popular Rising Sightseeing City Ranking" published in 2018 by "Trip Advisor". Personally, I also recommend the beautiful beaches of Miyakojima.
It is convenient to use car rental in order to visit Okinawa sightseeing spots. I think that it is the best itinerary to travel around tourist attractions of Okinawa main island by rental car and then to the amazing beach of the remote island.
For the beaches of Okinawa, please refer to the following article.
Now, let's plan to make your vacation in Japan the best experience ever!