We are pleased to announce a hot list of unique, luxurious and charming new accommodations in Japan opening in 2023.
In Japan, new lodging facilities are being created one after another. These new hotels and ryokans are very popular in Japan, and reservations can be expected to be difficult.
Click on "Details/Prices" to link to the most suitable reservation site. *Some of them may not be accepting reservations yet.
Tokyo
Tokyo is home to many luxury brand hotels from around the world. Among them, Aman Tokyo and Mandarin Oriental Tokyo are my favorites. But my recommendation for foreigners is the Imperial Hotel, a long-established Japanese hotel. Also, Japanese boutique hotels have become quite cool in recent years; among the hotels opening in 2023, there are both luxury brand hotels and Japanese boutique hotels. Experience them before anyone else.
Bulgari Hotel Tokyo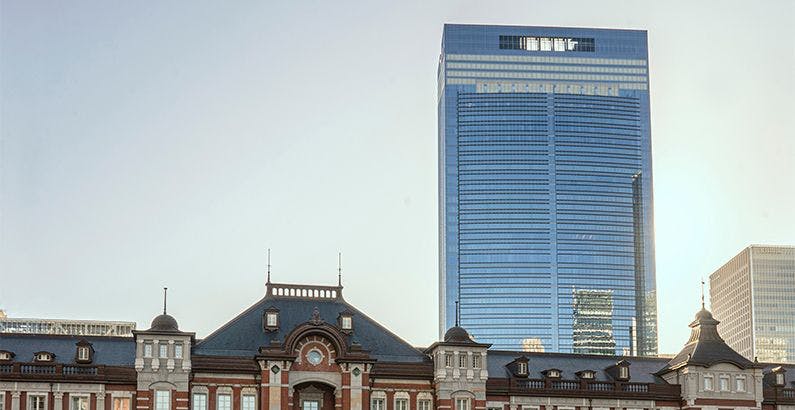 Located on the 40th to 45th floors of the Tokyo Midtown Yaesu skyscraper
Panoramic views of Tokyo, all rooms over 50 square meters
Ideally located near Tokyo Station, Nihonbashi, Marunouchi and Ginza area.
TRUNK(HOTEL)YOYOGI PARK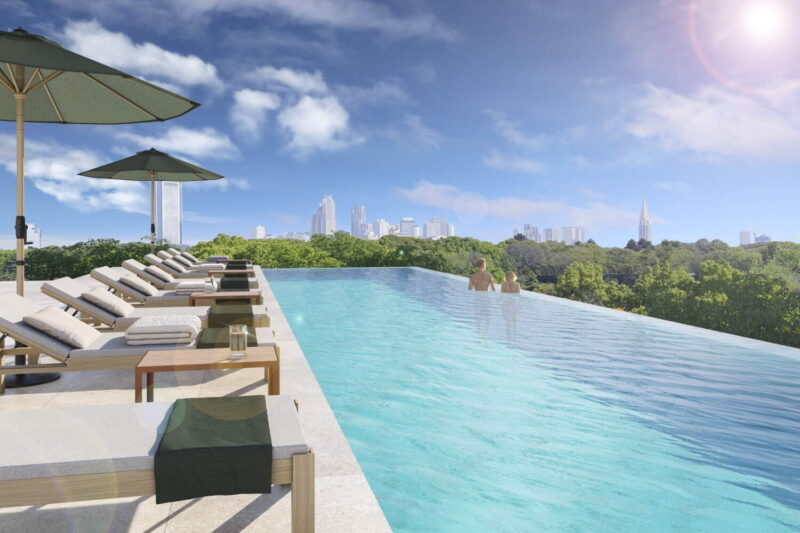 The first luxury boutique hotel to open in Okushibu, the hottest area of Shibuya, Tokyo
The top floor features suite rooms overlooking Yoyogi Park, the largest park in central Tokyo, and a rooftop pool and bar.
>>Details & Rates *Link to Trunk(Hotel)Shibuya
Asakusa View Hotel Annex Rokku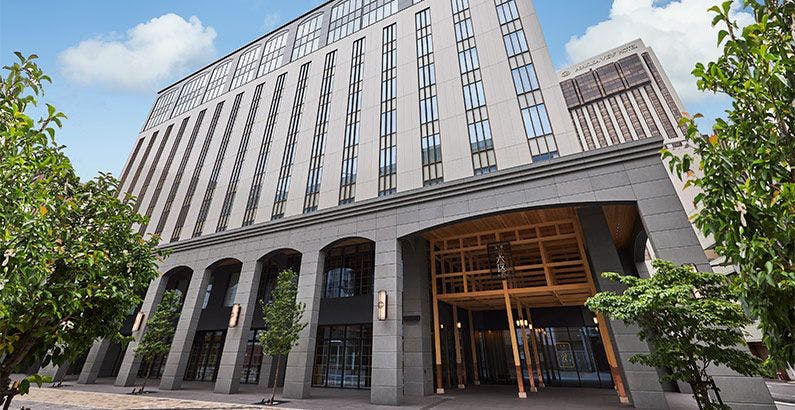 2 minutes walk from Tsukuba Express Asakusa Station
Located in Asakusa, the birthplace of popular entertainment and movies in downtown Tokyo
Close to Senso-ji Temple. Convenient access to many of Tokyo's top tourist attractions.
HOTEL GROOVE SHINJUKU, A PARKROYAL Hotel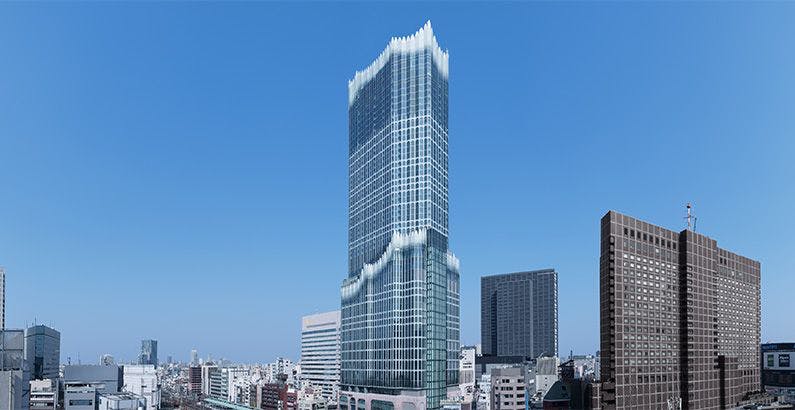 Located in Tokyo Shinjuku Kabukicho, one of the largest entertainment district in Japan
A hotel decorated with selected art and music
BELLUSTAR TOKYO, A Pan Pacific Hotel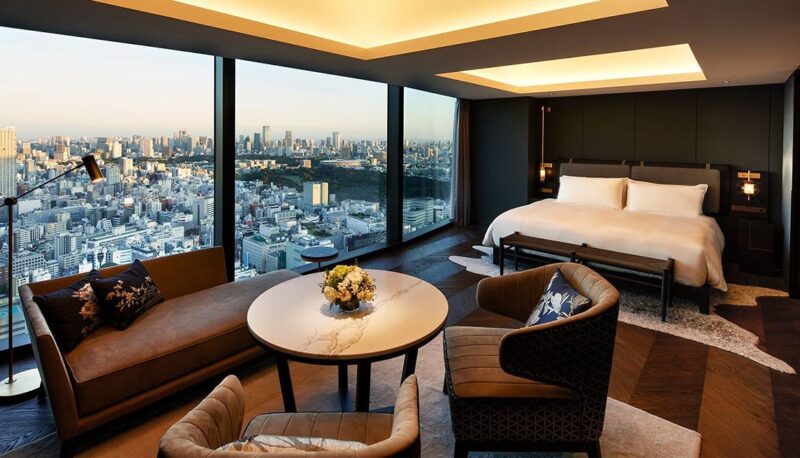 Located on the 39th to 47th floors of the Tokyu Kabukicho Tower, a new landmark in Shinjuku's Kabukicho district
An urban luxury hotel where you can enjoy a special space away from the hustle and bustle of the city.
The top floor has a restaurant and spa with an unparalleled view of the three-story atrium and five penthouse rooms.
Janu Tokyo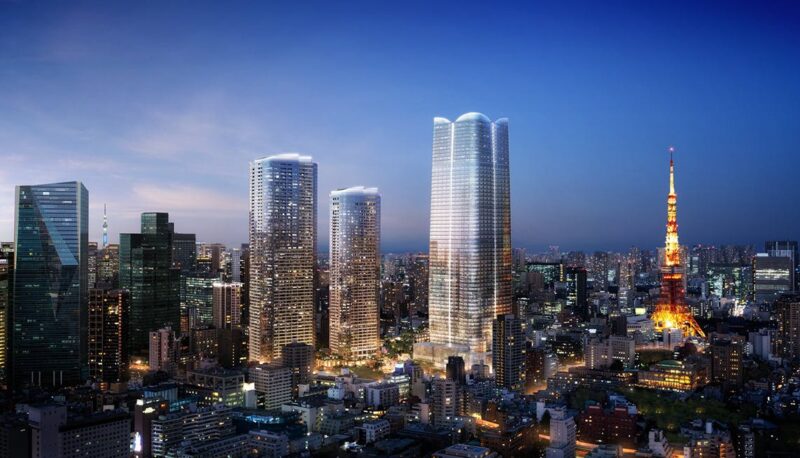 Janu, which means "soul" in Sanskrit, is a sister brand of Aman.
Janu Tokyo is scheduled to open in Azabudai Hills in 2023.
It will feature one of the largest spas in Japan, six restaurants, cafes, and bars for a variety of occasions.
Best things to do in Tokyo
Osaka
There are as many international hotel brands in Osaka as there are in Tokyo. The best hotels in Osaka are said to be the Intercontinental Hotel or Marriott's top-end brand "St. Regis", but my favorites are The Ritz-Carlton Osaka and W Osaka. In Osaka, new accommodation facilities and leisure facilities such as casinos are scheduled to open one after another after 2023. We recommend that you experience Osaka as soon as possible.
Centara Grand Hotel Osaka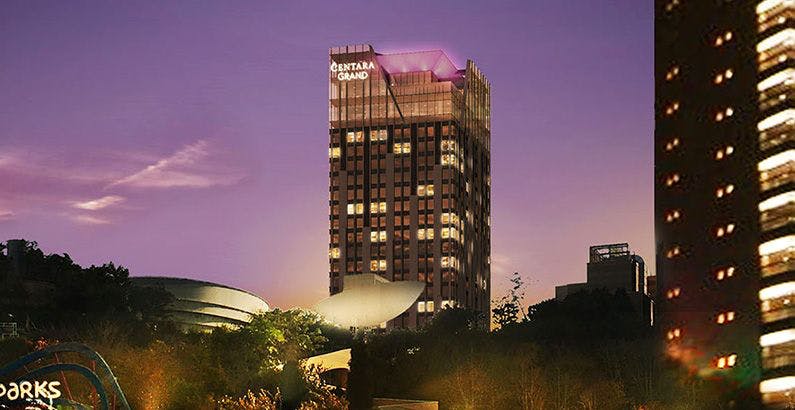 The first hotel in Japan of Thailand's Centara Hotels & Resorts
Approximately 45 minutes by car to Kansai International Airport. Adjacent to the popular commercial facility "Namba Parks". Dotonbori and Namba Grand kagetsu are also within walking distance.
Eight restaurants, bars and Authentic Thai spa treatments in the hotel.
VOCO Osaka Central (IHG Hotels & Resorts)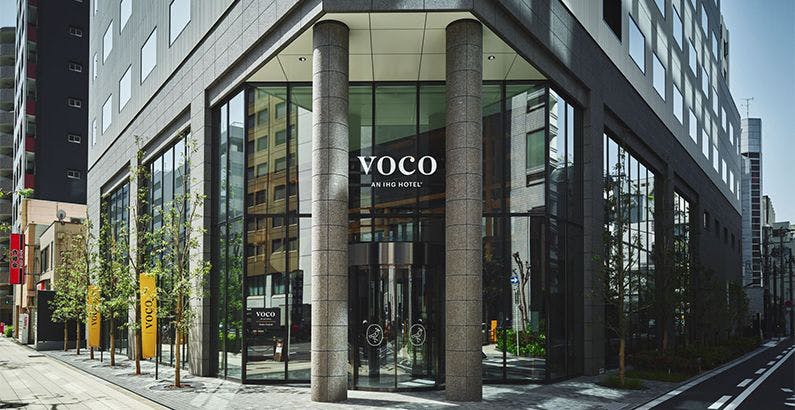 The first hotel in Japan for "voco", the premium hotel brand of IHG Hotels & Resorts, the owner of InterContinental Hotels & Resorts and other hotels.
Located between Hommachi and Higobashi Stations on the Osaka Metro Yotsubashi Line, ideal for both leisure and business.
Best things to do in Osaka
Kyoto, Nara
Kyoto is the most popular tourist destination in Japan. So there are many different styles of hotels and inns. All are scenic and tailored with Japanese traditions. New accommodations are opening all the time, so there are many choices. Of these, I would most highly recommend the Suiran Luxury Collection Hotel Kyoto, located in Arashiyama. It is a luxury hotel under Marriott International's luxury hotel brand, the same brand as the Shisui Luxury Collection Hotel Nara, which I will introduce below.
ASAI Kyoto Shijo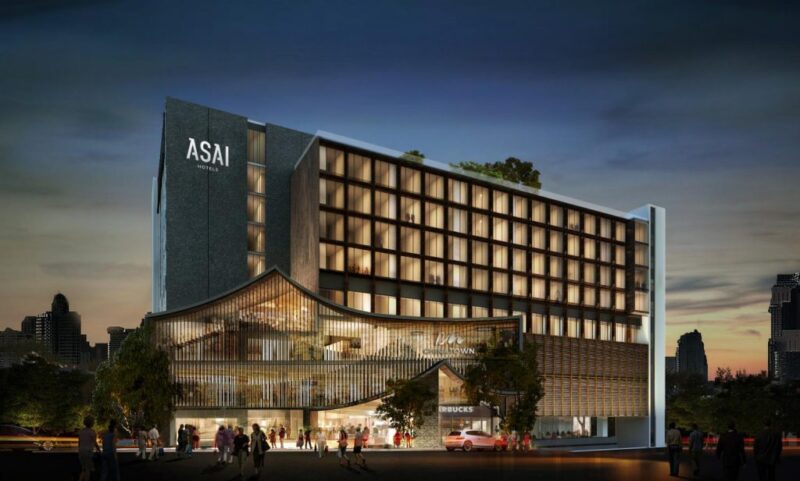 ASA Hotels is a new lifestyle hotel brand targeting millennials created by Dusit International, a major hotel chain in Thailand.
Dusit Thani Kyoto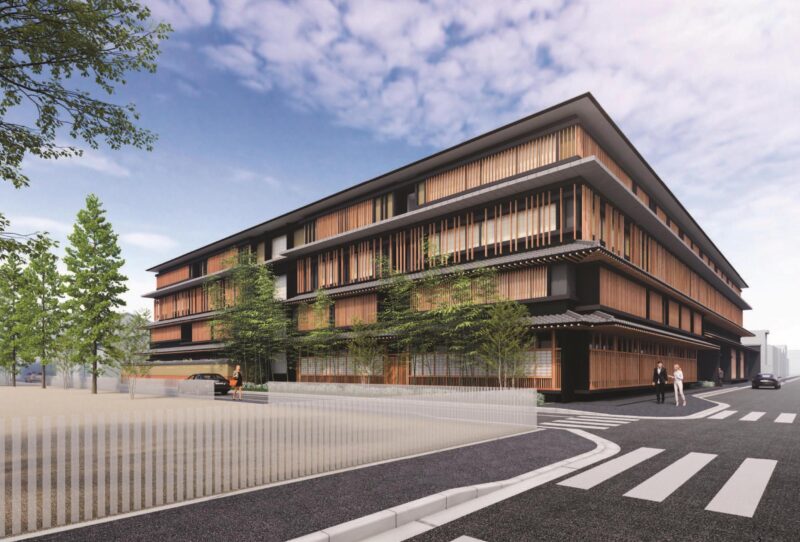 Luxury hotel of the above Thai hotel group. The first "Dusit Thani" brand hotel in Japan.
Only 850 meters from Kyoto Station. Located in the town in front of the gate of the World Heritage Site "Nishi Honganji".
KAYA Kyoto Nijo Castle BW Signature Collection by Best Western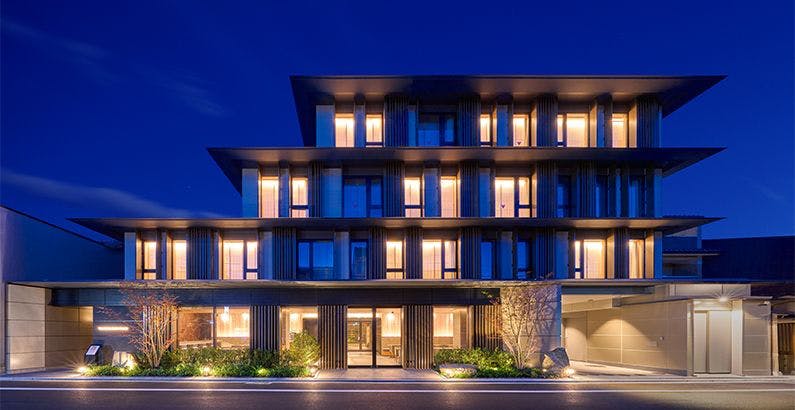 Located in a quiet corner with the Kyoto Imperial Palace and Nijo Castle in the background
The concept of this luxury hotel is "a hideaway for adults
Shisui Luxury Collection Hotel Nara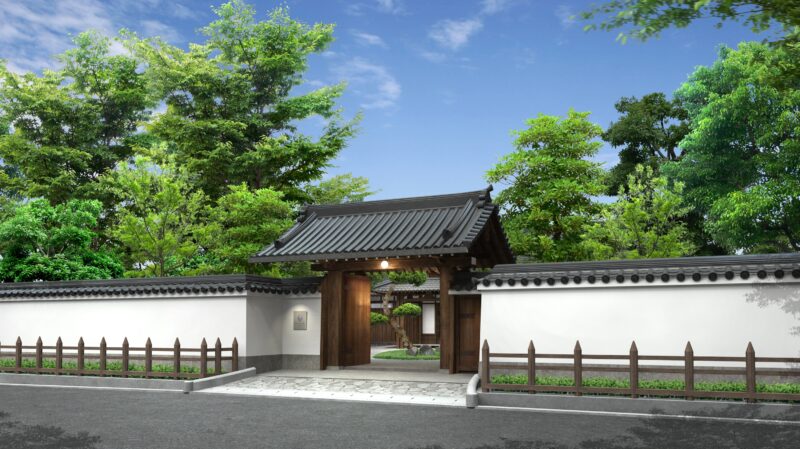 Fifth hotel in Japan for Marriott's highest category brand, The Luxury Collection
The third hotel under the '翠 SUI' brand, which incorporates the beauty of Japan's natural environment and the area's unique culture
Designed by Kengo Kuma, one of Japan's leading architects
Located at the western edge of Nara Park, one of Japan's most famous scenic spots, surrounded by World Heritage sites such as Kasuga Taisha Shrine, Kofukuji Temple and Todaiji Temple
Eight buildings (43 rooms in total) on a site of approximately 9,000 tsubo
Best things to do in Kyoto, Nara
Hokkaido
Hokkaido is another popular area for foreign tourists. There is a wide range of resort stay accommodations. Locations are diverse, including hot spring resorts, lakeside resorts, forest resorts, and the World Heritage Shiretoko Resort. If you are visiting Hokkaido for the first time, we recommend accommodation in Jozankei, near Sapporo, Hokkaido's central city. My favorite is Chalet Ivy Jozankei.
Toyako Tsuruga Resort Hikari no Uta
Located along Lake Toya, 2 hours drive from Sapporo and 1 hour and 20 minutes drive from New Chitose Airport, the gateway to the sky
A base for adventure tourism to play in the great outdoors
La Vista Hakodate Bay ANNEX (Kyoritsu Resort)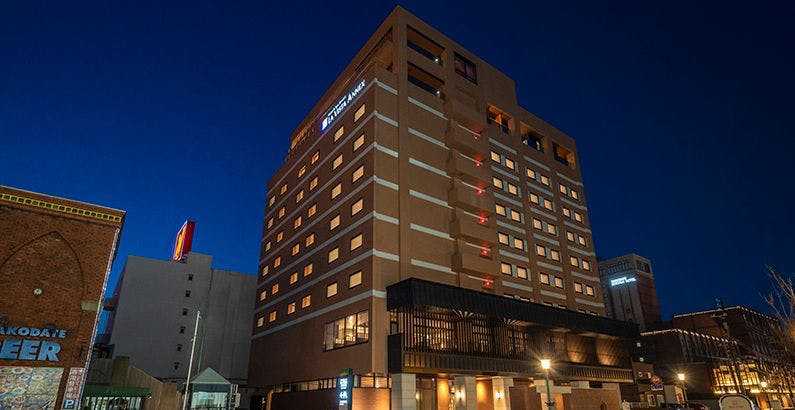 Located in Hakodate with a world-class beautiful night view
A hot spring resort hotel
Three types of private baths with different atmospheres
Best things to do in Hokkaido
Okinawa
Okinawa is a group of islands surrounded by beautiful seas that are attracting attention from all over the world. Each island has its own personality, so you will never run out of charm. If you stay in an elegantly luxurious and stylish hotel, your body and mind will be healed. My recommendation is Okuma Private Beach & Resort. A hotel that will open in 2023 also looks good.
Hilton Okinawa Miyakojima Resort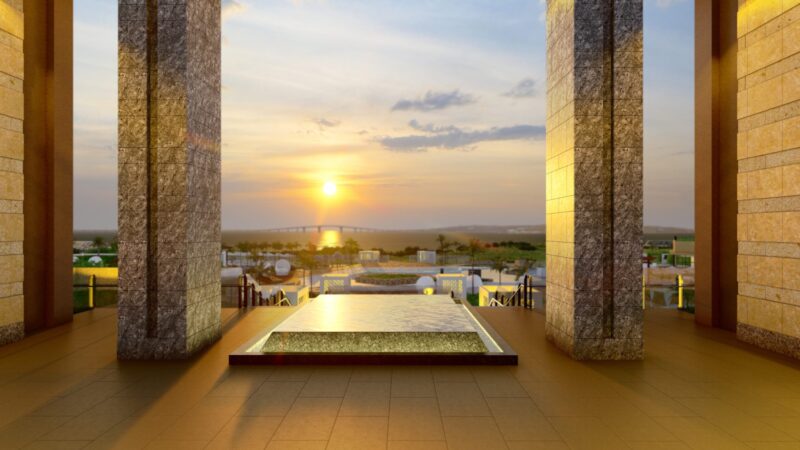 Located on Miyako Island, Okinawa, one of the most popular beach resorts in Japan
Approximately 15 minutes drive from Miyako Airport and 25 minutes from Shimojijima Airport
Excellent location with easy access to Hirara City and the Irabu Bridge
UMI THE K Kouri Island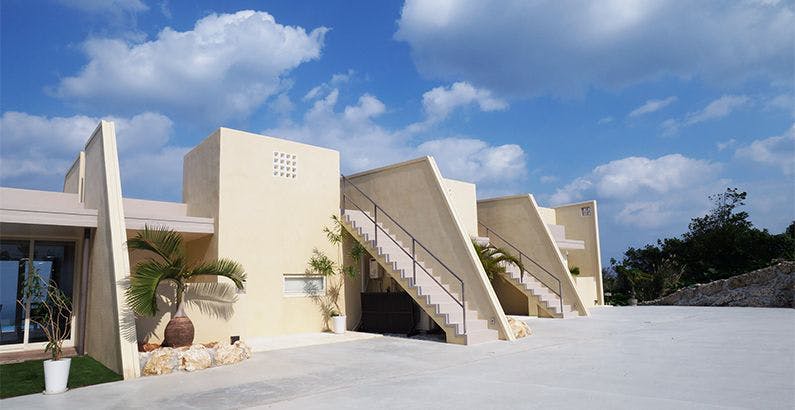 Located on the heights of Kouri Island, a small island surrounded by emerald green waters in the northern part of Okinawa's main island.
A small luxury hotel with only 3 rooms.
Southwest Grand Hotel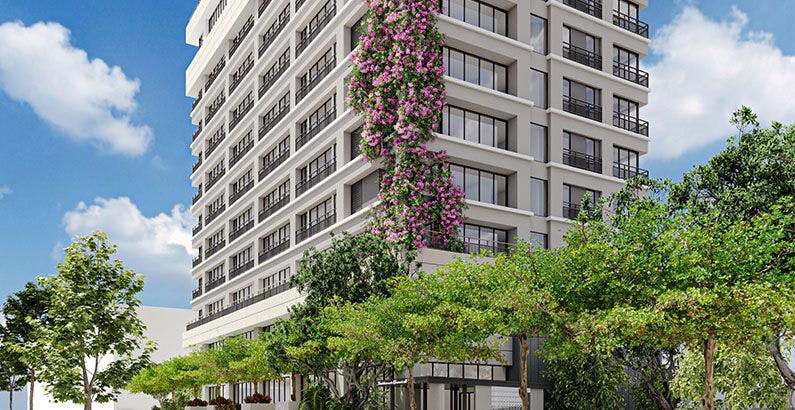 Naha 1 min. walk from Kokusai-dori, 12 min. drive from airport
Overlooking the city of Naha from the upper floors
Luxury boutique hotel with 4 restaurants and bars
Best things to do in Okinawa
Yokohama (Kanagawa)
Yokohama, near Tokyo, is a fashionable port town that is very popular today. Luxury hotels are opening one after another in this wonderfully located town. The Yokohama Grand InterContinental Hotel is a landmark in Yokohama. You can stay in Yokohama and visit Tokyo. Yokohama is accessible and there are many new hotels, so you will have a comfortable stay.
Citadines Harbourfront Yokohama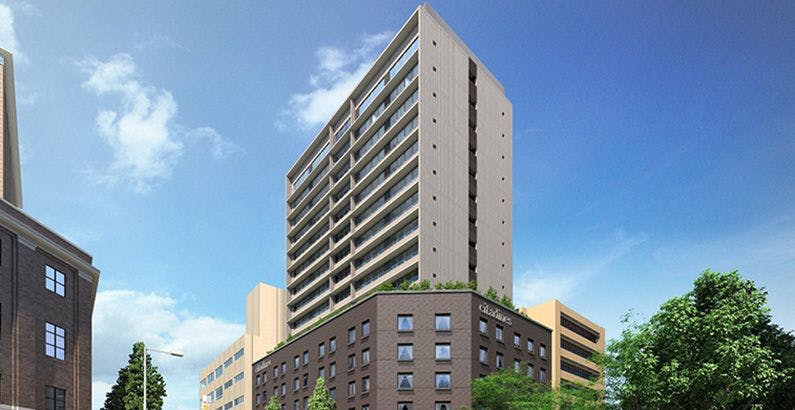 Approximately 28 minutes by car from Haneda Airport
Apartment hotel in Minatomirai and Chinatown area
Approximately half of the 242 rooms are equipped with a kitchen and washer/dryer
Mitsui Garden Hotel Yokohama Minatomirai Premier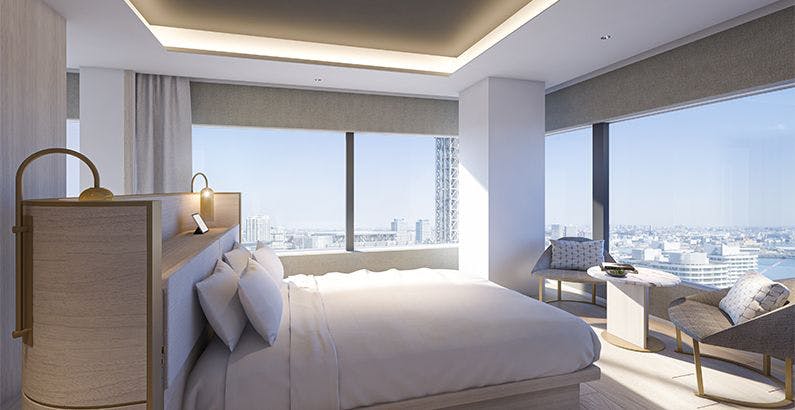 Located a 5-minute walk from Minato Mirai Station and a 10-minute walk from JR Sakuragicho Station
An urban resort hotel based on the concept of "Yokohama SKY CRUISING
Hilton Yokohama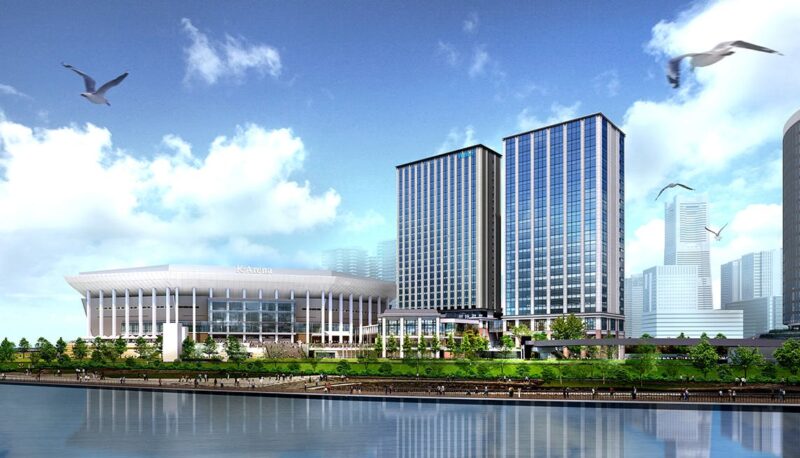 Located in the Minato Mirai 21 district of Yokohama
First "Hilton" brand luxury hotel in Yokohama
Also home to one of the world's largest music arenas, K-Arena Yokohama
Yugawara (Kanagawa)
Senyugawara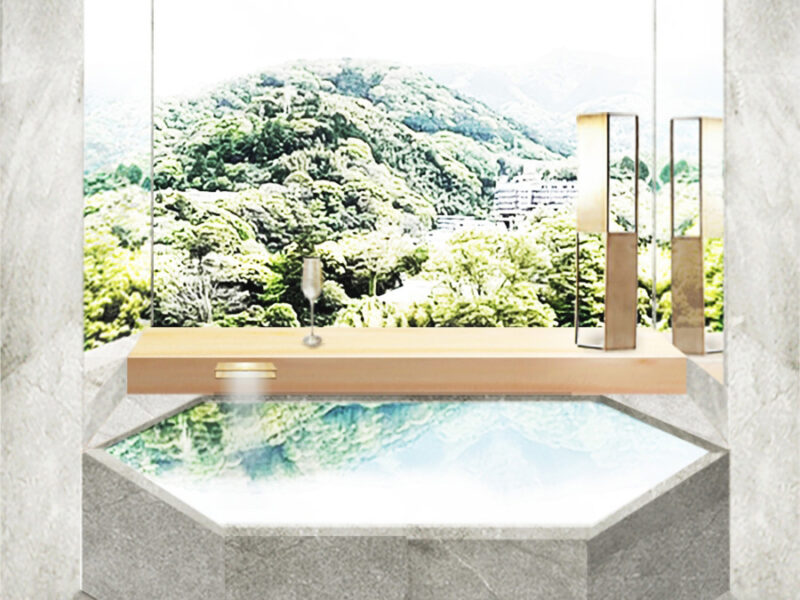 Located about 10 minutes by car from Yugawara Station
Completely renovated from a long-established onsen ryokan from the Meiji Era
All-inclusive hotel
Best things to do in Kanagawa
Izu (Shizuoka)
Shuzenji Detached Inn Oninosumika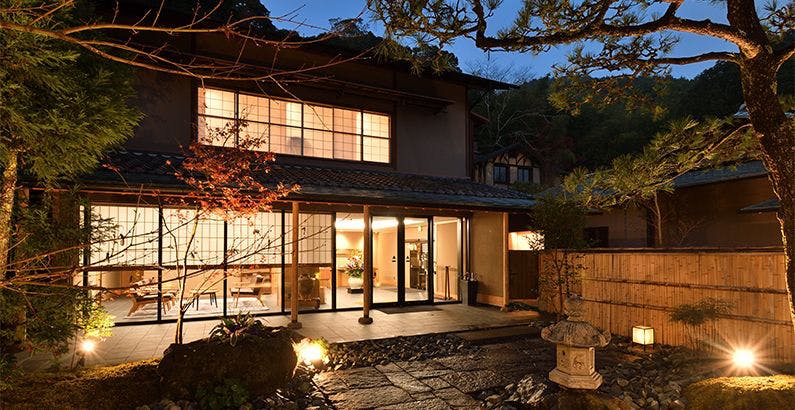 One of the best hot spring resorts in Japan, Shuzenji
Located about 10 minutes by cab from Shuzenji Station on the Sunzu Line of the Izu Hakone Railway
All rooms are detached, and each room has a Japanese garden and private bath.
Best things to do in Shizuoka
Toyama
DoubleTree by Hilton TOYAMA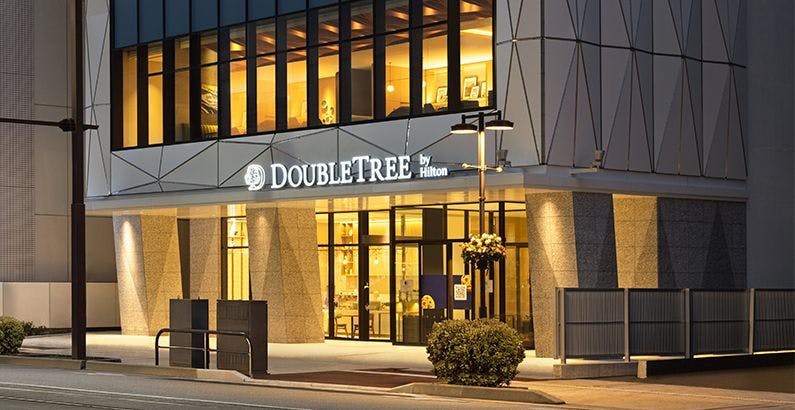 First Hilton Hotel Affiliated Hotel in the Hokuriku Region
Located in the heart of Toyama, a 3-minute walk from Toyama Station, just over 2 hours from Tokyo on the Hokuriku Shinkansen Line
Ideal location for sightseeing in Tateyama or Kanazawa,Nagano.
Best things to do in Toyama
Ise/Shima (Mie)
COVA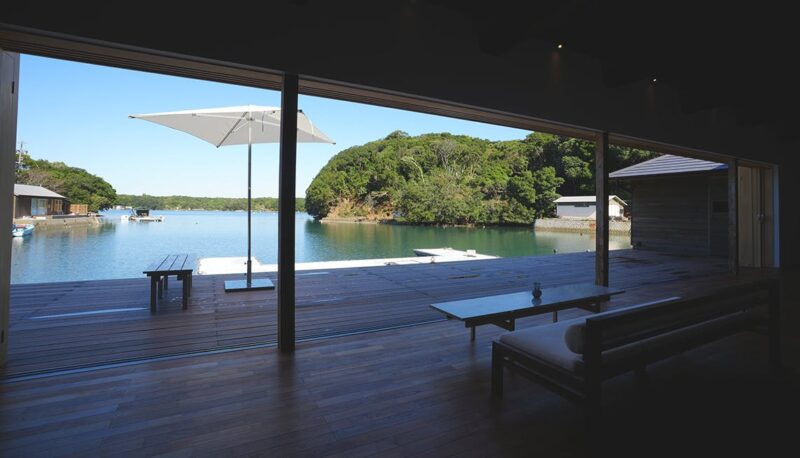 Located in a quiet cove in Iseshima National Park
Only 4 suite villas in total
Private sauna and deck terrace connected to the cove
Snorkeling, diving and pearl nucleation available
Best things to do in Mie
Hyogo
GLAMP CABIN Lake Tojo and Tamba Sasayama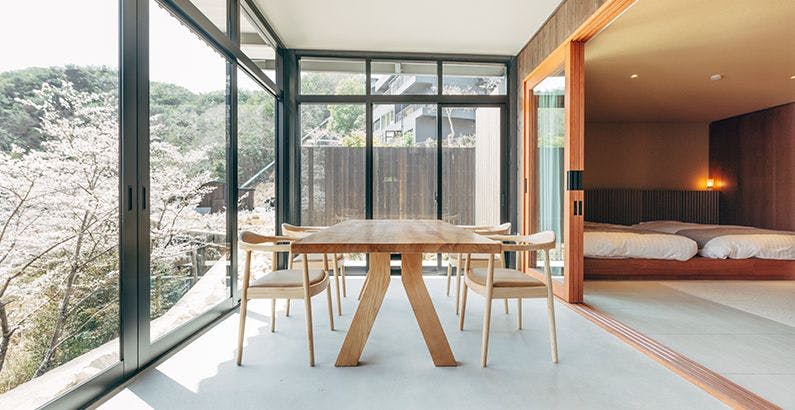 Villa with sunroom to enjoy all-weather outdoor activities
All rooms are equipped with a "private open-air bath with natural forest water
Best things to do in Hyogo
Hiroshima
Simose Art Garden Villa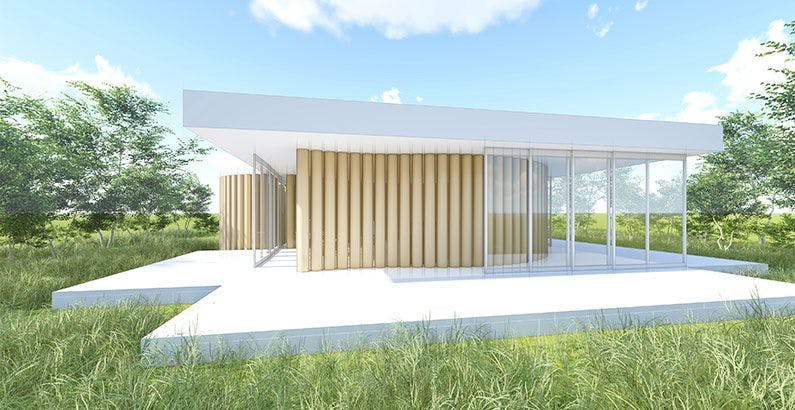 10 villas designed by world-renowned architect Shigeru Ban, located in Otake City, Hiroshima Prefecture, in a corner of the seaside with Miyajima on the opposite shore.
Villa, restaurant, and on-site art museum all in one art auberge
Best things to do in Hiroshima
Fukuoka
The Ritz-Carlton, Fukuoka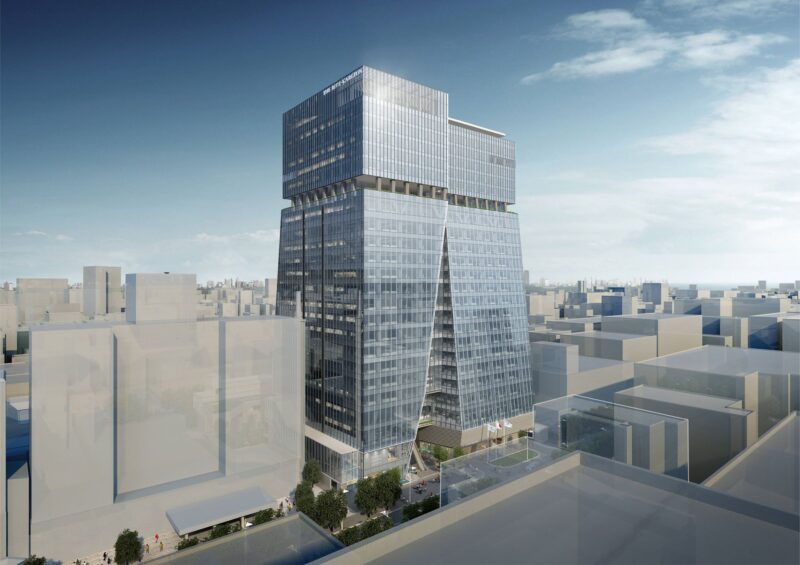 The Ritz-Carlton brand's sixth hotel in Japan and first in Kyushu
Luxury hotel with 6 dining options, bar, spa and club lounge
Located in the heart of Fukuoka's city center, Tenjin and Daimyo
Best things to do in Fukuoka
Kagoshima
Sheraton Kagoshima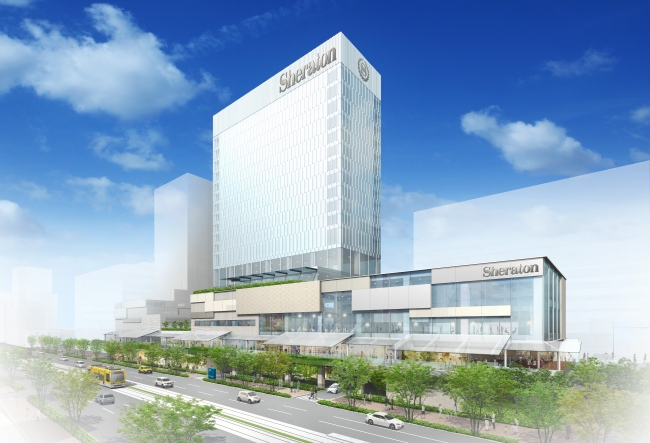 Located in the heart of Kagoshima City with easy access to JR Kagoshima Chuo Station (Shinkansen and express buses), Tenmonkan (the busiest shopping district in Southern Kyushu), and Kagoshima Port, which connects the city to Sakurajima.
A total of 228 guest rooms with magnificent views of Sakurajima
Hot spring baths, gym, spa, and Sheraton Club Lounge
Best things to do in Kagoshima
Now, let's plan to make your vacation in Japan the best experience ever!