Hiroshima prefecture is the center of Chugoku district. Hiroshima city with the prefectural office's location is famous as a city damaged by the atomic bomb during the Second World War. If you go to Hiroshima, you can visit the famous museum that memorized those days. At the same time, you can feel the strength of this city that was later rebuilt. Hiroshima has Miyajima Island which is a very popular tourist attraction. A trip to Hiroshima will give you a lot of wonderful experiences.
Outline of Hiroshima Prefecture
Summary
There are two sightseeing spots which can not be removed from itinerary during Hiroshima sightseeing. One is Miyajima Island in the Seto Inland Sea. And the other is Hiroshima Peace Memorial Museum in Hiroshima city.
Hiroshima prefecture is located in a calm area facing the Seto Inland Sea in western Japan. This prefecture is connected to the Ehime prefecture of Shikoku on the other side of the Seto Inland Sea by a connecting bridge named "Shimanami Kaido". From this bridge you can enjoy the scenery of the beautiful Seto Inland Sea.
Shimanami Kaido's starting point is Onomichi City, Hiroshima Prefecture. Onomichi is a beautiful town often used as a film location. You may stop by Onomichi.
Access
Airport
There is Hiroshima Airport in Mihara city, Hiroshima prefecture. It is approximately 45 minutes by bus to JR Hiroshima Station from this airport. At Hiroshima Airport, scheduled flights are operated with the following airports.
International flights
Seoul / Incheon
Beijing
Shanghai / Pudong
Dalian
Taipei / Taoyuan
Hong Kong
Singapore
Domestic flights
Sapporo / New Chitose
Sendai
Tokyo / Haneda
Tokyo / Narita
Okinawa / Naha
Shinkansen
The Sanyo Shinkansen runs in Hiroshima Prefecture. Hiroshima Prefecture has the next 5 stations.
Fukuyama station
Shin-Onomichi station
Mihara station
Higashi Hiroshima station
Hiroshima station
It is approximately 3 hours and 45 minutes by Hiroshima Shinkansen from Tokyo Station to Hiroshima Station. Among people coming from Tokyo to Hiroshima, the number of users of airplanes and Shinkansen are nearly half.
Miyajima (Itsukushima Shrine)
Miyajima Island is a small island in the west of Hiroshima City. Here is a very famous old shrine named Itsukushima Shrine. This shrine sticks out in the shallow of the Seto Inland Sea. To the huge torii gate, you can walk when the sea is at low tide.
Behind this shrine is Mt. Misen. From the top of the mountain you can see the Seto Inland Sea and Shikoku.
About Miyajima and Itsukushima Shrine I have already introduced in several articles. If you are interested, please stop by those articles.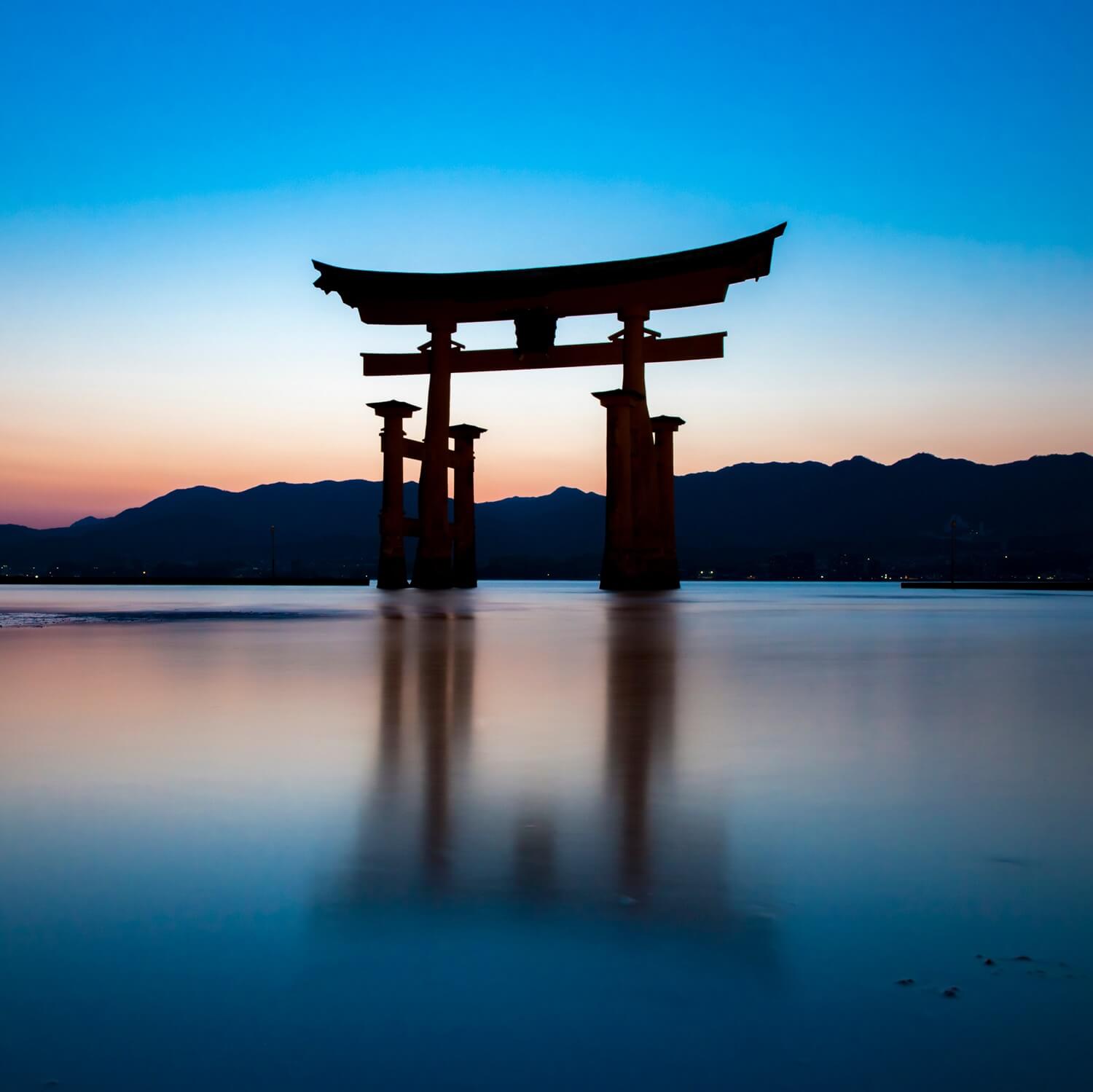 One of the most popular shrines for foreign guests in Japan is Itsukus...
>> For details of Itsukushima Shrine, please see this article
>> For details of Miyajima please see this article
>> For Miyajima's autumn leaves, please see this article
Hiroshima city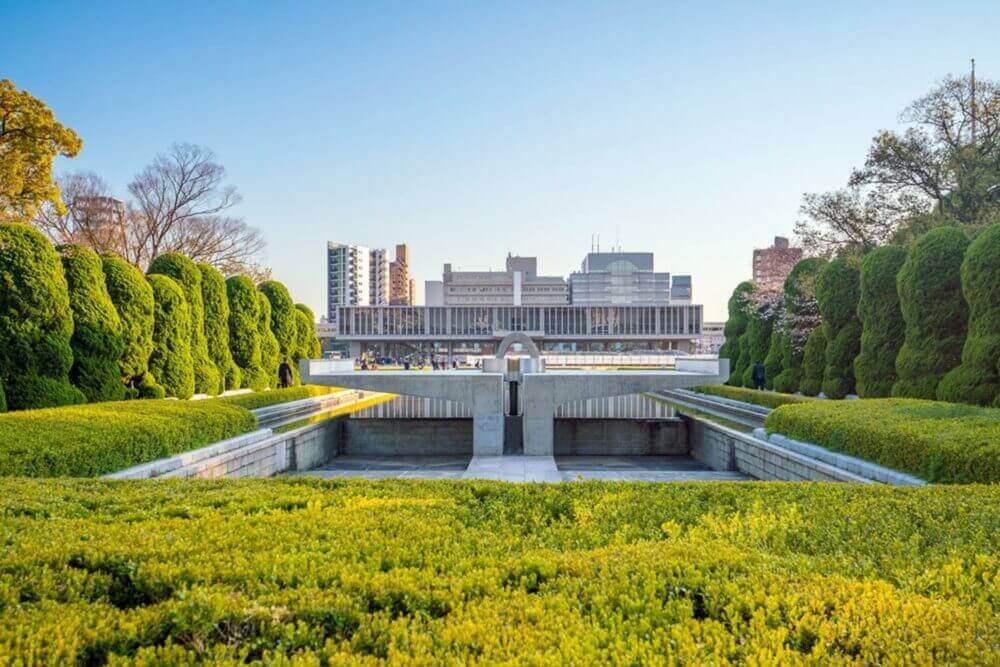 Hiroshima is one of the most well-known Japanese cities in the world. ...
Peace Memorial Museum
Even if you go to Hiroshima City, you may no longer be able to find the image of a city that has become ruined by the atomic bomb. Hiroshima City became ruined in a moment on August 6, 1945. However, after that, the surviving people of Hiroshima worked hard and fulfilled the reconstruction. If you walk in Hiroshima City, you will feel the power of this city.
However, if you observe the Hiroshima Peace Memorial Museum, you will also feel that people in Hiroshima have never forgotten the tragedy of the atomic bomb. Regarding Hiroshima Peace Memorial Museum, I have already introduced in the following article. If you do not mind, please drop in to this article as well.
>> For details of the Hiroshima Peace Memorial Museum please refer to this article
Shimanami Kaido
"Shimanami Kaido" connecting Hiroshima prefecture and Ehime prefecture of Shikoku is a wonderful bridge where travelers can comfortably cross by bicycle. About Shimanami Kaido, I introduced in the following article. If you do not mind, please refer to this article.
>> For details of Shimanami Kaido please see this article
Onomichi city
Onomichi is a fun town. As you can see in the photo above, houses are densely beside the ocean in Onomichi. If you go to the Senkoji Park on the mountain by the ropeway which is operated in this town, you can look over this whole town. Beautiful sea is spreading beyond that.
In Onomichi, walking in town is fun. If you take a ropeway, I will recommend walking on the way home. It takes about 30 minutes on foot to reach the station at the foot of the mountain. There are really many retro houses on the slope of the mountain. If you get off the narrow slope, you may encounter lots of cats on the way.
It is approximately 40 minutes by Shinkansen from Hiroshima station to Onomichi city. It takes about 3 minutes by the ropeway to Senkoji Park.
Onomichi is well known for its delicious amen. Please do eat it.
>> For details of Onomichi please see the official website
Thank you for reading to the end.
Back to "Best of Chugoku Region"