Kagoshima prefecture is located in the southernmost part of Kyushu. In this prefecture there is a volcano called Sakurajima as seen in the picture above. Sakurajima is located off the coast of Kagoshima City. You can also go to Sakurajima by boat.
Outline of Kagoshima
Kagoshima Prefecture is located at the southern tip of Kyushu Island. In addition to Kyushu Island, there are other outlying islands such as Yakushima, Tanegashima, and Amami Oshima.
Kagoshima City, the prefectural capital, faces Kagoshima Bay, and within this bay is Sakurajima Island, an active volcano. Sakurajima, along with Aso in Kumamoto Prefecture, is a popular tourist attraction in Kyushu for its powerful scenery. However, Sakurajima is one of the most active volcanoes in Japan, and its volcanic fumes sometimes scatter over Kagoshima City.
Kagoshima Prefecture has the second largest number of hot springs in Japan after Oita Prefecture, and many tourists visit the hot springs in Ibusuki City in particular. Kagoshima Prefecture is very mild, and even in winter, rape blossoms bloom ahead of the rest of Japan, telling the whole country that spring has arrived.
Kagoshima Prefecture was one of the largest clans in Japan during the Edo period (17th-19th century), the Satsuma clan. The Satsuma clan played a major role in defeating the then Tokugawa Shogunate in the late 19th century. Cultural and other legacies from that period remain in various places in Kagoshima Prefecture.
Access
From JR Hakata Station (Fukuoka City) in northern Kyushu to Kagoshima Chuo Station in Kagoshima City takes 1 hour and 20 minutes at the fastest on the Kyushu Shinkansen.
Kagoshima Airport offers international flights to and from Seoul, Shanghai, Hong Kong, and Taipei (Taiwan). Domestic flights to and from Tokyo (Haneda, Narita), Osaka (Itami, Narita), Nagoya (Central Japan International), Shizuoka, Kobe, Matsuyama, Fukuoka, and Naha (Okinawa) are available. In addition, there are flights to/from remote islands in Kagoshima Prefecture (Tanegashima, Yakushima, Amami Oshima, Tokunoshima, etc.).
Kagoshima City

Kagoshima City is the prefectural capital located in the center of Kagoshima Prefecture. Sakurajima Island, an active volcano in Kagoshima Bay, can be seen from the city center. Sakurajima is a volcanic island with a circumference of 55 km and an area of 77 km2. The highest point is 1,117 m above sea level, and part of the island was connected to the land by a major eruption in 1914. Currently, about 5,000 people live on the island. The island is a 15-minute ferry ride from Kagoshima City port. Buses are available on the island, but are infrequent, so renting a car or taking a cab is recommended to get around. There are also several bus tours, and tour buses that make the rounds from Sakurajima Port.
There are several observation points on the island, where you can feel the power of the volcano up close. There are concrete shelters here and there to allow visitors to escape in the event of an eruption.
In the center of Kagoshima City, there is a small mountain called Shiroyama, 107 meters above sea level, and the view from the top of this mountain is magnificent. The downtown area of Kagoshima City can be seen in front of you, and Kagoshima Bay and Sakurajima can be seen beyond it. Shiroyama was the site of a fierce civil war in 1877 called the Seinan Senso (Civil War). For this reason, there are spots all over the mountain that remind us of that time.
The largest downtown area in Kagoshima City is the Tenmonkan. The Tenmonkan is a 20-minute walk or 15-minute tram ride from Kagoshima Chuo Station. There are various delicious restaurants, including Kagoshima's famous Kurobuta pork dishes.
Ibusuki City

Ibusuki City is a hot spring resort located in the southeastern part of the Satsuma Peninsula in Kagoshima Prefecture. Here you can enjoy a unique hot spring culture represented by "sand steaming". Sand steaming is a bathing method in which you are buried in sand heated by a high-temperature hot spring. In about 10 minutes, you will feel refreshed with sweat blowing from your whole body. There are many places in Ibusuki where you can experience sand steaming, and you can also enjoy it on the beach.
Ibusuki has a lot of beautiful nature, including Mt. Kaimondake (924 m above sea level), which is gently sloping like Mt. Fuji. Every year in mid-December, many rape blossoms bloom around Mt. Kaimondake. It is a beautiful scenery that announces the earliest arrival of spring in all of Japan.
Yakushima Island

Kagoshima Prefecture has many remote islands, such as Amami Oshima, Tanegashima, Yakushima, Tokunoshima, and Yoronjima, which are filled with a tropical atmosphere. Every island has its own unique characteristics, but if you are interested in trekking, we recommend Yakushima, which is registered as a World Natural Heritage site. Yakushima is an island with a circumference of 130 km, located 60 km southwest of Kyushu. In a word, Yakushima is very wild. Ninety percent of the island is covered with subtropical forests, and the island is rich in rugged terrain, including Kyushu's highest peak, Mt. Miyanoura (1936 m above sea level). The main tourist attraction are the cedar trees (Yakusugi), which are over 1,000 years old.
Yakushima has an airport and harbors, and there are regular flights to and from Osaka (Itami), Fukuoka, and Kagoshima, each operating one flight per day. From Kagoshima, there are ferry and high-speed boat services. For more information about Yakushima Island, please refer to the following article.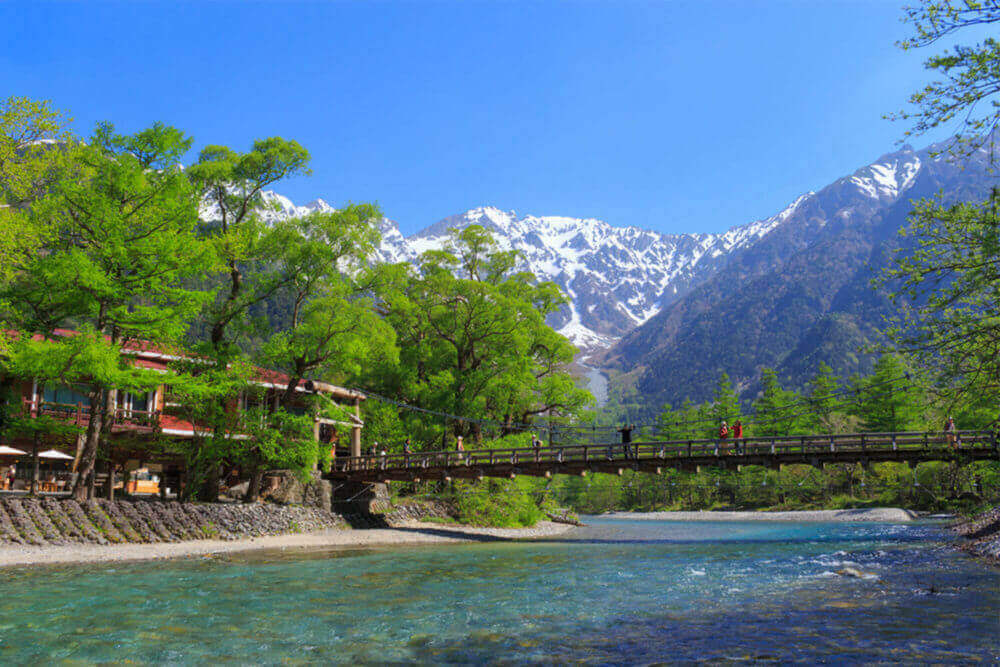 If you want to fully experience Japan's natural scenery, wind, and lig...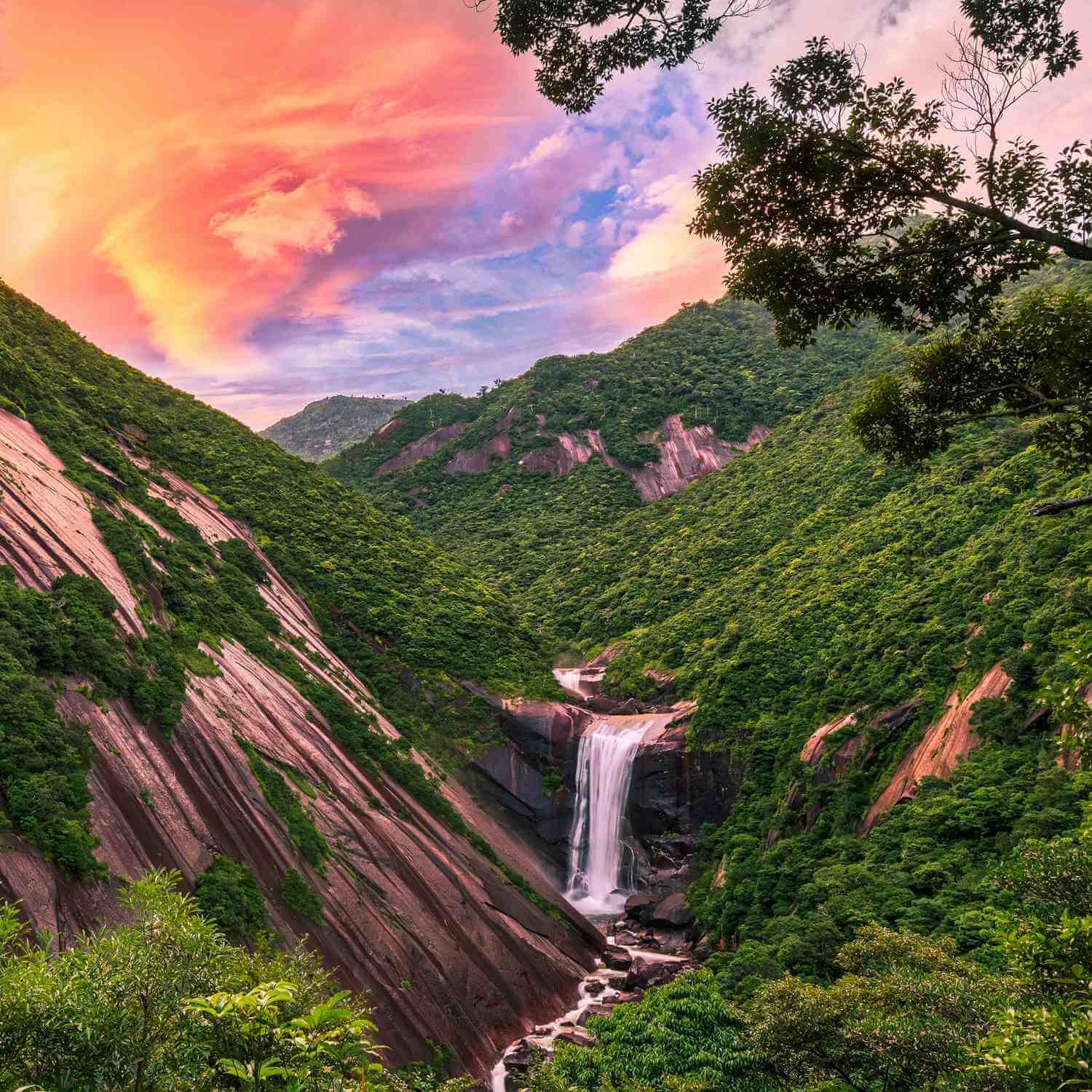 Japan is a small country, but it extends about 3,000 kilometers from n...
Thank you for reading to the end.
Back to "Best of Kyushu Region"