The climate of August in Japan, like July, is very hot. In addition to that, typhoons often attack. If you plan to travel in Japan in August, I recommend that you do not go on too much itinerary. On this page, I will introduce useful information when traveling Japan in August.
August: Weather and Clothing Information for All of Japan
If you are planning to go anywhere in Japan in August, the following articles provide information on weather and clothing for major tourist destinations. Click on the name of a destination to see articles about the weather and clothing for that destination in August.
Let's keep in mind that it may be hot and a typhoon may come
When traveling Japan in the summer it is necessary to be careful enough about the climate like the tropics. I summarized this point in an article about July. So, if you like, please also read the article.
The points summarized in the July article are the following two.
First of all, The maximum temperature during the day often exceeds 35 degrees, so to avoid heat stroke, it is important to drink water frequently. At the same time, since the air conditioner works well in the building's interior, I recommend that you bring a cardigan so that the body does not get cold.
Secondly, typhoon often attacks Japan. So, before you go to Japan, please be careful about the weather forecast. If a typhoon is arriving in Japan, we recommend that you change the itinerary as necessary.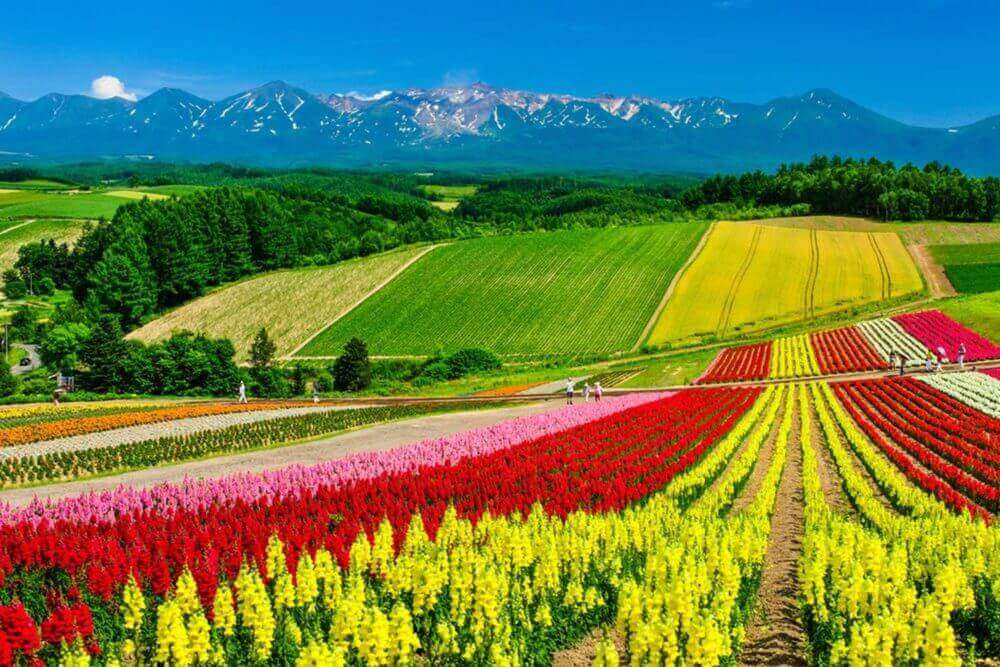 The climate anywhere in Japan during the month of July is hot! After m...
I wrote above. In August, in addition to these, there is another thing to watch out for.
If you plan to travel in Japan in August, I recommend that you avoid mid-August as much as possible.
From August 13th to 15th, many people are absent from work in Japan. There is an annual event called "Obon". Japanese visit the graves of their ancestors this time. For this reason, there are quite a lot of people returning from big cities to their home town in the middle of August. People who absent from work for about a week at this time and are traveling to sightseeing spots are also very numerous.
Because of these circumstances, it is not uncommon for hotel rates to double or more than usual in mid-August. Reservation of popular hotels at this time is quite difficult. For this reason, traveling to Japan in the middle of August is not very good idea. If possible, I strongly recommend traveling at another time.
Let's book hotels and trains as soon as possible after deciding on a trip
As you can see, in August many Japanese get absent from work and participate in the Obon festival, so it will be tough for you to travel during this period. However, it is the truth that it is a chance to catch a glimpse of the original Japanese life, because many Japanese people are absent from work.
During the Bon Festival, many annual events are held throughout Japan. For example, in Kyoto City, "Gozan Okuribi" will be held to send the spirit of the ancestors to the other world as shown in the picture on the top of this page. If you go to Kyoto at this time, you can see the mysterious sight of Japan that you can not readily see.
Thus, the travel in August has a very interesting aspect in a sense. In order to make your trip successful, you'd better try making a hotel reservation as soon as possible. If you go to Kyoto without booking a hotel, you will not have a place to stay and you will only get tired of getting caught up in crowds of crowds. Summer in Kyoto is hot.
I will recommend you to prepare as soon as possible to make a good trip.
Now, let's plan to make your vacation in Japan the best experience ever!
Back to "How to enjoy Japanese Summer"