Traditional summer festivals exist throughout Japan.
However, in the past few years, most festivals were suspended due to the COVID-19 pandemic.
This summer, several festivals will be revived.
*If you are interested in traditional Japanese festivals, please refer to this article:
Japan's Most Recommended Festivals in winter, spring, summer, autumn
Among them, the Gion Festival in Kyoto, one of the most popular summer festivals in Japan, which is said to have started in 863, is now being talked about in Japan as it returns this summer for the first time in three years.
With a long tradition of purifying the earth from earthquakes and epidemics, the "Kyoto Gion Matsuri" is held in the city of Kyoto, where the tradition is still alive, for about a month in July.
The highlight of the festival is the Yamaboko Junko, a procession of floats that takes place in mid-July.
Yamaboko weigh up to 12 tons.
It is a spectacular sight to see several magnificent and fantastic floats, each representing a story, parade through the streets of Kyoto.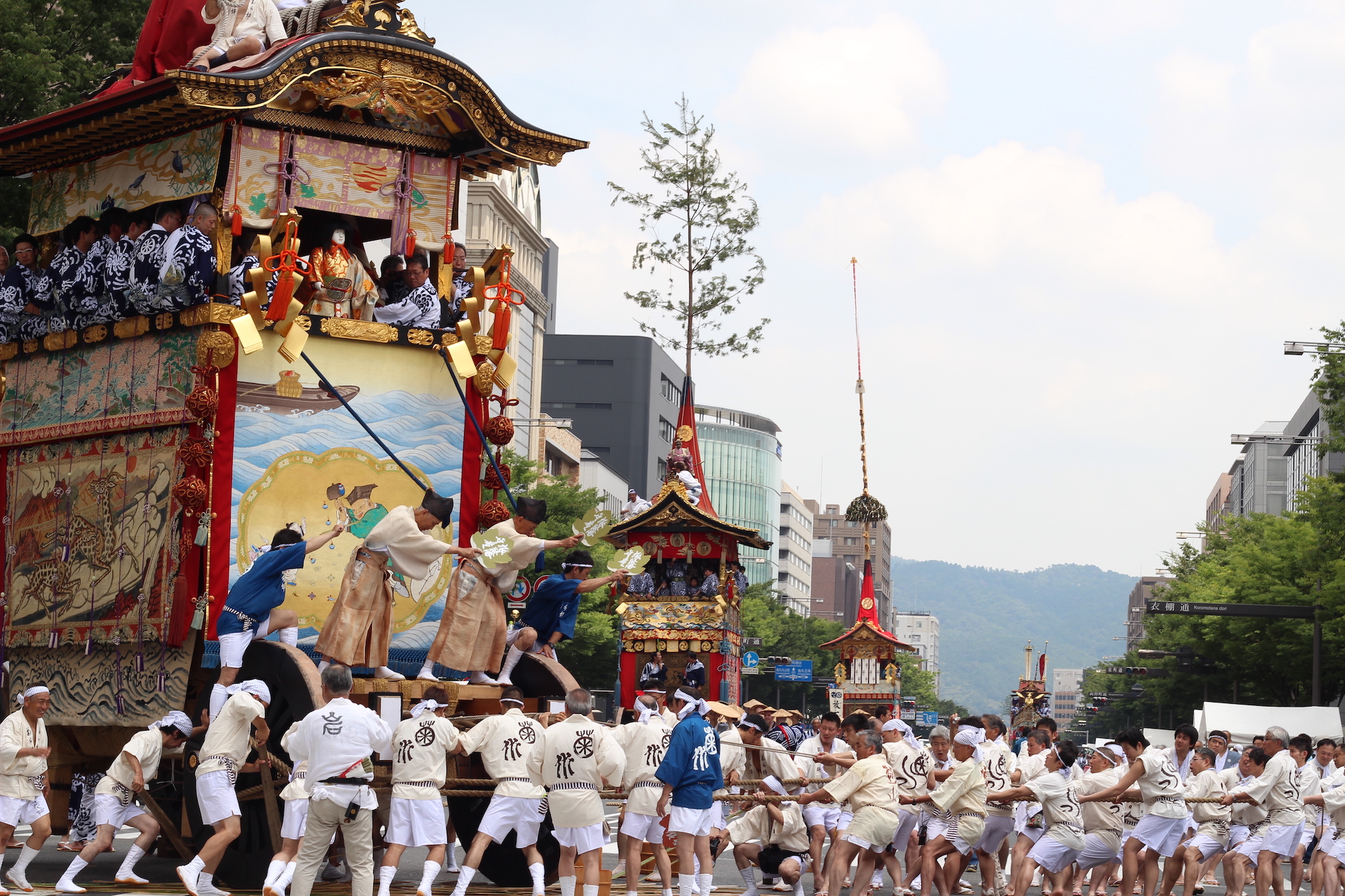 Today is the last day of the Yamaboko procession.
The streets of Kyoto are filled with the excitement of many people for the first time in a long time.
Japanese tip
Yamaboko is a festival float with decorative floats attached, made by each town in Kyoto.