In Japan, damage from typhoons and heavy rains is increasing due to the effects of global warming. Also, earthquakes often occur in Japan. What should I do if a typhoon or earthquake strikes during my trip to Japan? Of course, it is unlikely that you will encounter a major natural disaster. However, it is important to know what to do in case of an emergency. Therefore, on this page, we will introduce what to do when a natural disaster occurs in Japan.
Attention: If you are hit by a typhoon or a big earthquake now, download the Japanese government app "Safety tips". That way you get the latest information. Anyway, make sure you have a safe place to take shelter. Talk to the Japanese people around you. Although, generally Japanese people are not good at speaking English, if you are in trouble they still want to help. If you can use kanji (Chinese characters), you can communicate with them this way.
Get information about weather and earthquakes
Pay attention to the weather forecast!
I have been told by travelers from overseas that "Japanese people like weather forecasts." Certainly, we check the weather forecast almost every day. This is because the Japanese weather changes every moment. Japan has seasonal changes as well as typhoons often from summer to autumn. Furthermore, recently, damage from heavy rain has increased due to the effects of global warming. In addition, earthquakes and volcanic eruptions occur in Japan frequently.
If you are traveling to Japan, I would recommend checking the latest weather forecast as we do. We follow weather forecasts on TV, newspapers and apps. If you wish to see the weather forecast, I recommend the following media and apps: If you use these, you will be able to adjust your itinerary in the event of an earthquake or typhoon.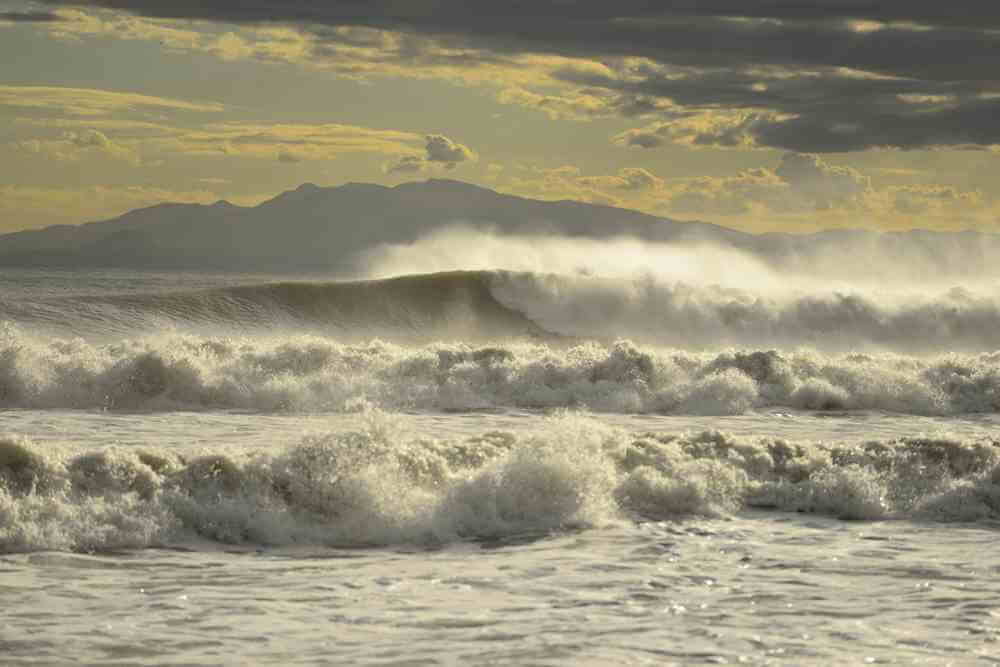 Secure a safe place!
If you are unfortunately hit by a typhoon or heavy rain, I recommend staying at your hotel and gathering information while you wait out the storm. I think it's safer to stay at the hotel until the weather clears up.
You may find yourself in serious situation if you check out of a hotel to move to your next location during a typhoon. In this case, collect information to determine whether or not it is safe to reach your next hotel. If your plane or train has been suspended you should search for hotels in your current location as soon as possible. In scenarios like this one, hotels will quickly become fully booked so please make a reservation as soon as possible.
Typhoons will pass through quickly, so for now make sure you have a safe place the night and tomorrow you can enjoy the remainder of your itinerary. It is dangerous to go near a river after a typhoon or heavy rain. Please travel only after confirming it is safe to do so.
If you encounter a big earthquake, the situation is very serious. Electricity and water supply may stop
at your hotel. Quakes may occur several times in a short amount of time. In such cases, get information and advice from hotel employees. Japanese building structure is generally strong enough to withstand a major earthquake. Japanese hotel employees strive to ensure the safety of their guests. It is a good idea to assess the situation from the safety of your hotel so try not to leave as much as possible.
>> Please refer to this article for information on booking accommodation in Japan
Recommended media and apps
Recommended media
NHK WORLD
If you click this image, the site of "NHK WORLD" will be displayed on a separate page.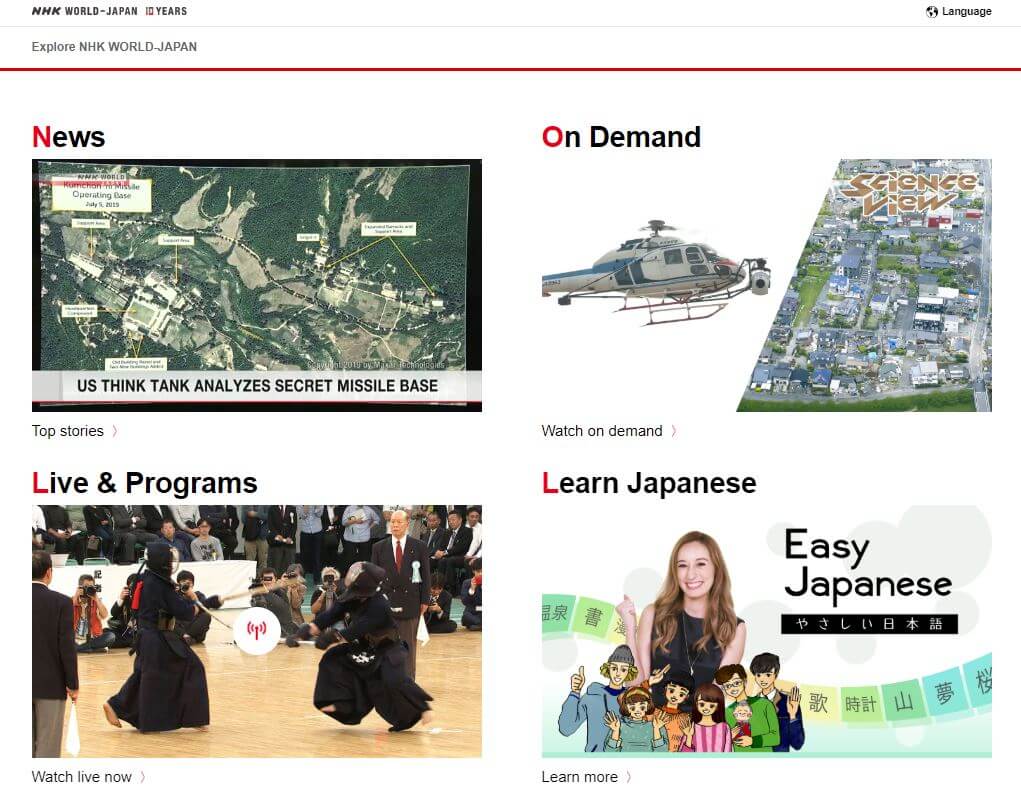 Reliable in case of emergency
The media with the most extensive weather forecasts and disaster news in Japan is NHK, Japan's national broadcast. When we want information about typhoons and major earthquakes, we often use NHK.
NHK is particularly committed to reporting disaster information. For example, when the Great East Japan Earthquake occurred in 2011, NHK first dispatched 500 staff to the affected areas. So if you want to see the latest news from typhoons or disasters, I recommend using NHK.
NHK operates "NHK WORLD" which supports about 20 languages such as English and Chinese. If you click on the image above, you will be directed to the official website of NHK WORLD.
BBC
Click this image to see the BBC weather forecast on a separate page.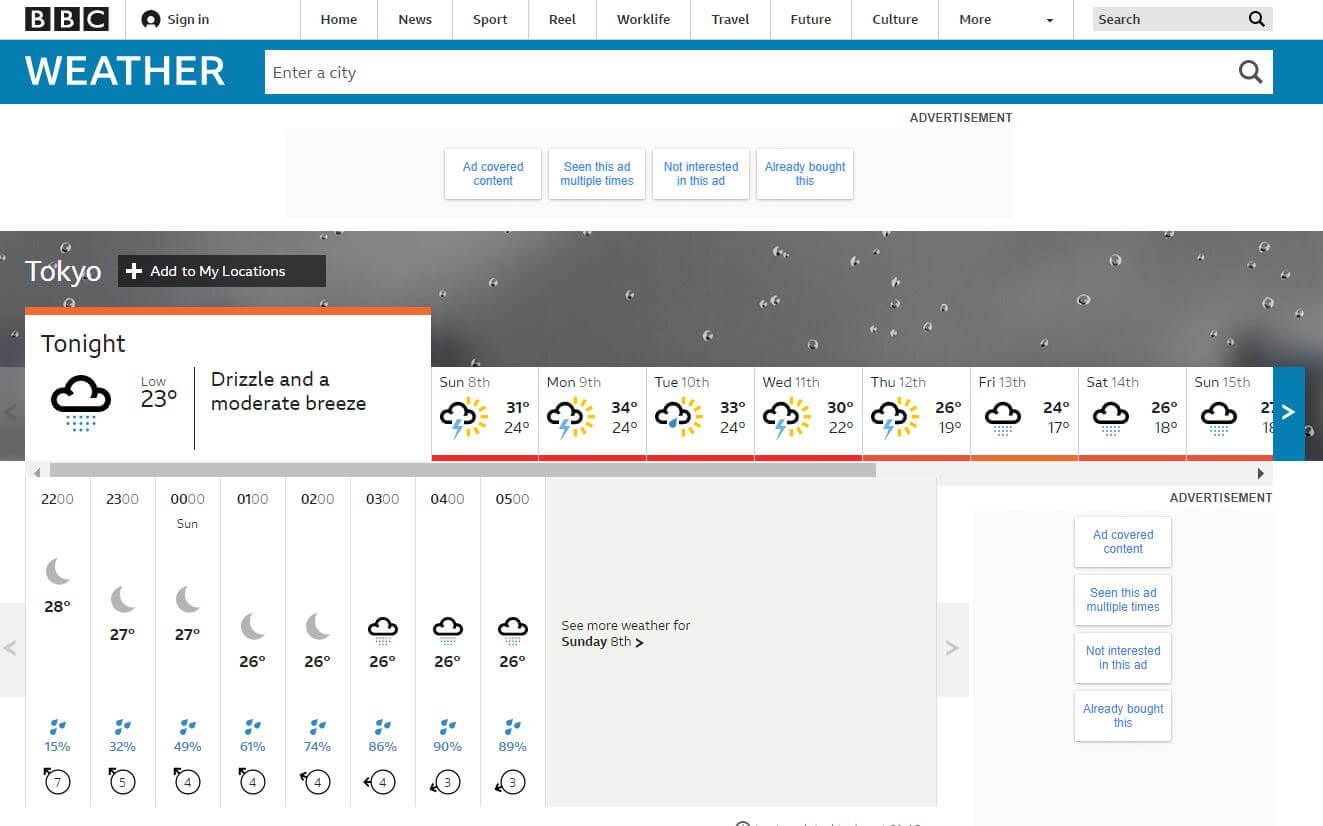 Easy to use when viewing weather forecasts
"NHK WORLD" is a very reliable mass media website for obtaining weather forecasts and disaster information. However, when you compare weather forecasts, BBC is easier to read than NHK WORLD. Of course, NHK is much more informed about weather and disasters in Japan. However, the BBC weather forecast page is very easy to understand. So I recommend the use of BBC too.
Recommended apps
NHK WORLD TV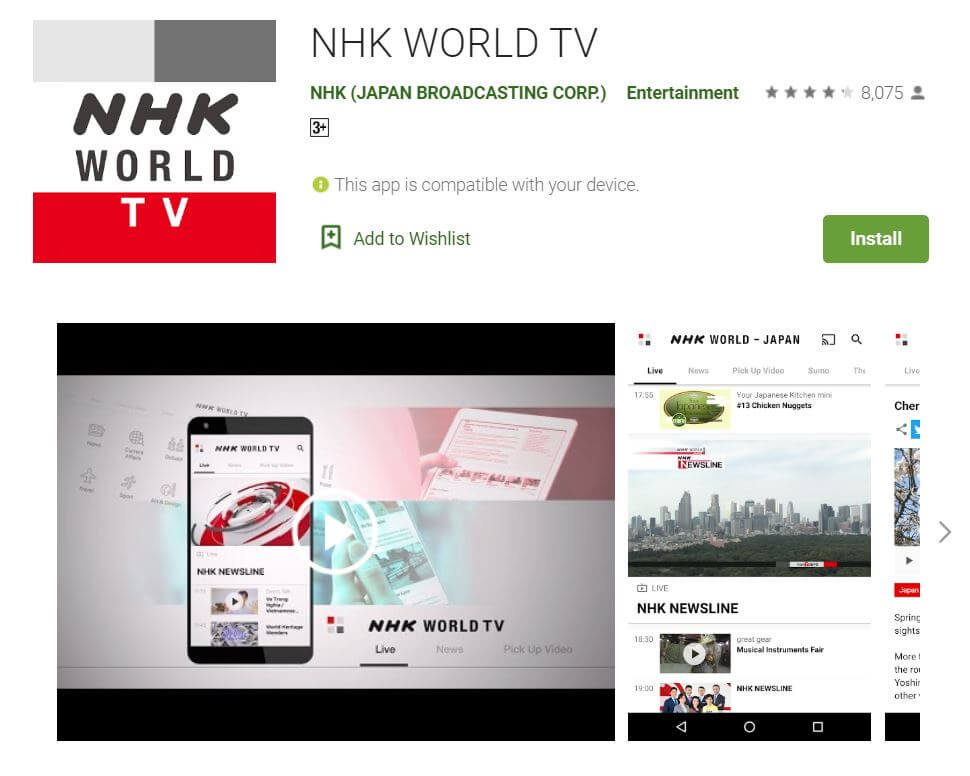 >> iPhone / iPad / Apple TV
>> Android
NHK, the national broadcaster in Japan, operates the international broadcast "NHK WORLD" as mentioned above. With the "NHK WORLD TV" app, you can easily watch this international broadcast. This app usually provides a wide range of information other than weather forecasts as well. However, if a typhoon comes to Japan or a big earthquake occurs, this app will provide you with a lot of disaster prevention information. The app has over 500,000 downloads.
There is also a radio app called "NHK WORLD RADIO", which has over 100,000 downloads.
Information that can be provided
Information that can be viewed in this app is as follows.
Earthquake information
Tsunami warning
NHK World emergency news
J Alert (National Instant Warning System)
Safety tips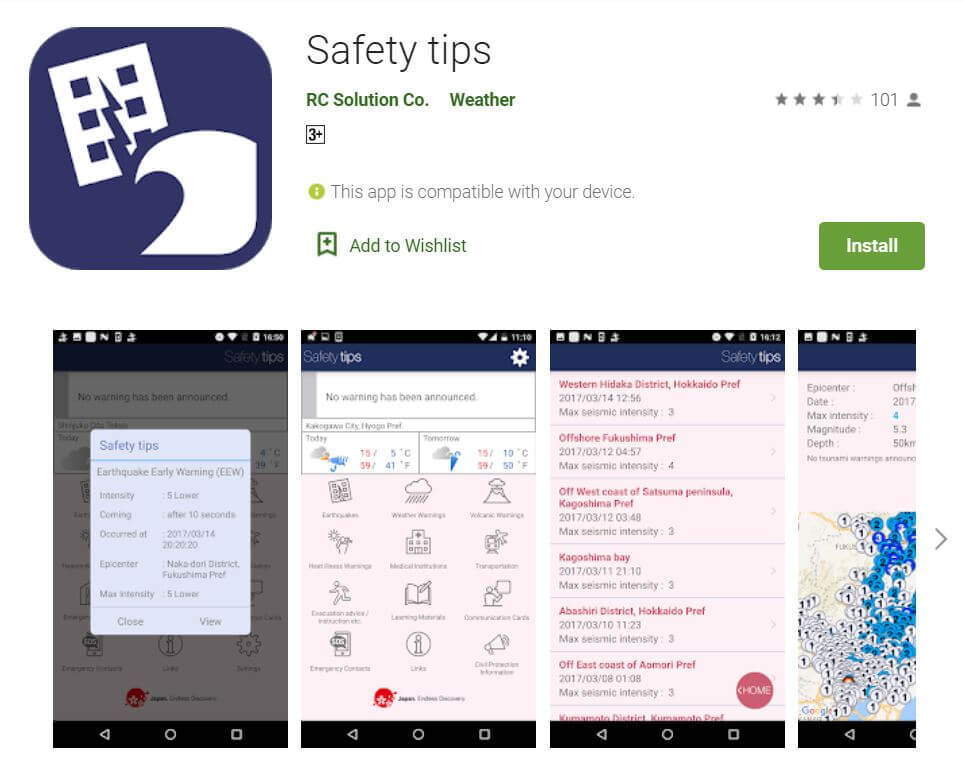 This app provides emergency earthquake warnings, tsunami warnings, special weather warnings, eruption warnings, etc. so that foreign visitors to Japan can travel in Japan with peace of mind. This provides only necessary information in the event of a disaster in five languages: Japanese, English, Korean, and Chinese (traditional and simplified).
I recommend that you first watch "NHK WORLD TV". This is because "NHK WORLD TV" provides the latest information faster than other sources. However, if you are in danger of a typhoon or earthquake, I recommend you use "Safety tips" as well.
"Safety tips" is a specialized app that the Japanese government uses to provide disaster information.
Language
The following five languages are supported.
Japanese
English
Korean
Chinese (Simplified / Traditional)
Information that can be provided
Information that can be viewed in this app is as follows.
Earthquake information
Up to 10 most recent earthquakes with a seismic intensity of 3 or higher can be confirmed here.
Weather warnings
You can check special weather alerts at specific points.
Eruption warnings
You can check current volcanic eruption warnings.
Heat stroke information
You can check the current risk of heat stroke.
Medical institution information
You can find information of medical institutions that accept foreigners.
Transportation information
You can check information on transfer and operation status.
Evacuation advisories / instructions
You can check evacuation advisories as well as instruction and shelter information issued by each local government. (only Japanese)
National protection information
You can check information on ballistic missiles through the national protection information distributed by the Japanese government.
Please take travel insurance seriously to prepare for disasters during your trip. For travel insurance, please refer to the article linked below.
Seriously, Consider Travel Insurance
Below are articles about natural disasters in Japan, such as earthquakes, tsunamis, and volcanoes. Please read this when you visit Japan.
Related articles about weather in Japan
Below are articles on seasonal and regional weather in Japan. Detailed weather information for major cities such as Tokyo, Osaka, and Hokkaido is also available in this article, which provides detailed weather information by month.
Thank you for reading to the end.