SUDARE is a bamboo blind.
It is a tool for daily life that has existed since ancient times, appearing in the Manyoshu (compiled between the late 7th and late 8th centuries), which is considered to be the oldest collection of poetry in Japan.
SUDARE has the effect of creating a space that integrates the indoor space with the garden outside and keeps a psychological distance that rejects intrusion from the outside.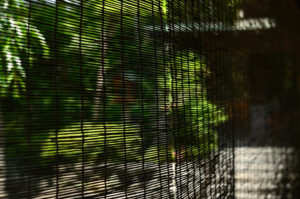 Therefore, as a partition separating gods and men, nobles and common people, SUDARE has been used in traditional Japanese architectural styles such as "shinden-zukuri" of the Heian period and "shoin-zukuri" of the Muromachi period.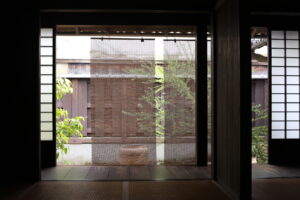 In modern times, SUDARE is used as a natural material curtain exclusively for summer.
When exposed to strong summer sunlight, SUDARE shines in a golden color and moderates the light. SUDARE is a practical and tasteful decoration.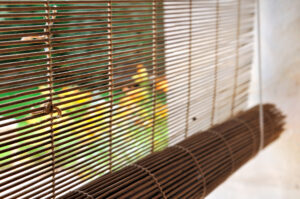 Japanese tip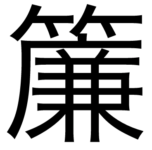 SUDARE is made by lining up a number of thin split bamboos or reeds and weaving them together with thread. Used as room dividers, awnings, etc.
Japanese bamboo is a clean and fresh natural material. It is said that Japanese bamboo forests also have a cleansing effect on the mind. (Click here for a page of photos of beautiful bamboo forests)