In Japan, monkeys as well as Japanese people love hot springs. In the mountainous region of Nagano Prefecture in central Honshu, there is a "hot spring resort" dedicated to monkeys called Jigokudani Yaen-koen. Monkeys warm their body in this hot spring, especially during the snowy winter. If you go to Jigokudani Yaen-koen, you can see the cute monkeys bathing up close.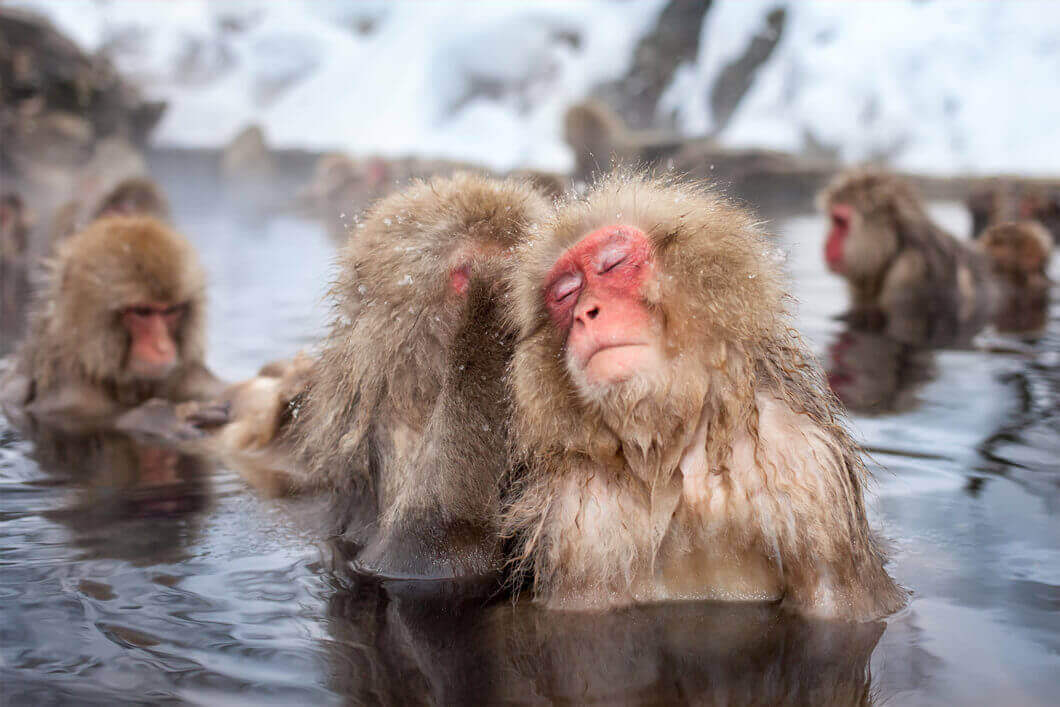 If you like animals, how about visiting some tourist spots in Japan wh...
Photos of Jigokudani Yaen-koen
Map of Jigokudani Yaen-koen
>> Click here if you want to know the overview of Jigokudani Yaen-koen and the tour menu etc.
Thank you for watching to the end.