This article is for those who have not yet heard about the Japan Rail Pass, a special ticket that allows unlimited rides on Japanese railroads including Shinkansen, a privilege only available to foreign travelers.
This article explains the benefits of the the Japan Rail Pass, how to purchase it, how to use it, and other basic knowledge.
What is the Japan Rail Pass?
The Japan Rail Pass is a special pass issued by JR that allows unlimited travel on trains operated by JR.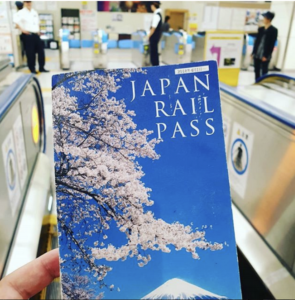 What is JR?
JR is the abbreviation for "Japan Railways" and is the name of the company. It is Japan's largest railroad service company group, covering all of Japan with bullet trains, local trains and subways.
Who can use the Japan Rail Pass?
If you are considering purchasing a Japan Rail Pass for your trip to Japan, it is important to understand who can use the pass. This is because the pass is not available to everyone and has strict requirements regarding nationality and visa status.
The Japan Rail Pass is only available to non-Japanese nationals for short-term tourist purposes and to Japanese nationals who reside outside of Japan and meet certain requirements. This means that Japan Rail Pass users must enter Japan on a 15-day or 90-day temporary tourist visitor visa.
Types of the Japan Rail Pass
There are several types of Japan Rail Passes. The following is an overview of the most popular pass types and their names. Knowing them will help you get accurate information when searching for or inquiring about the Japan Rail Pass.
JR Pass (JR Pass for Whole Japan)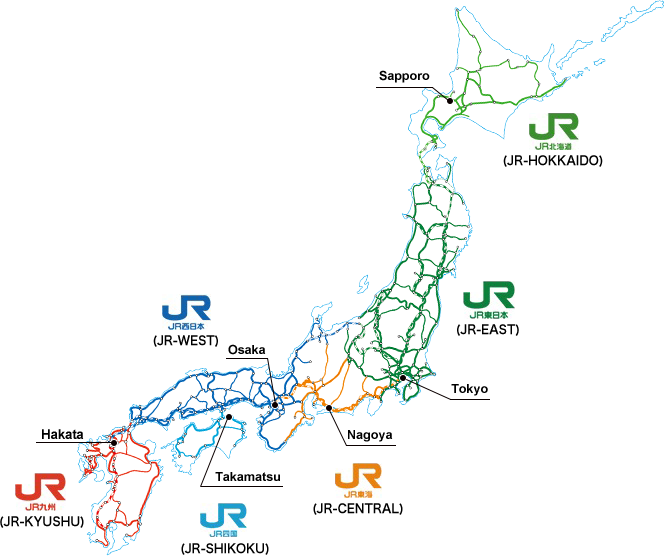 If you want to visit all over Japan, please select this pass. A great value rail pass covering the widest area.
This is a pass that allows you to freely use the railways of the JR Group, which consists of six companies, throughout Japan. During the period, various trains including Shinkansen can be used as much as you want by JR Central, JR East, JR West, JR Kyushu, JR Hokkaido, and JR Shikoku. With the JR Pass, you have the freedom to travel all over Japan and potentially save a lot of money.
Find out more and arrange your pass
Regional Pass
This is a regional pass. It is designed to cover a specific region. There are more than 30 different types, but here are some of the most popular and convenient.
Hokkaido Rail Pass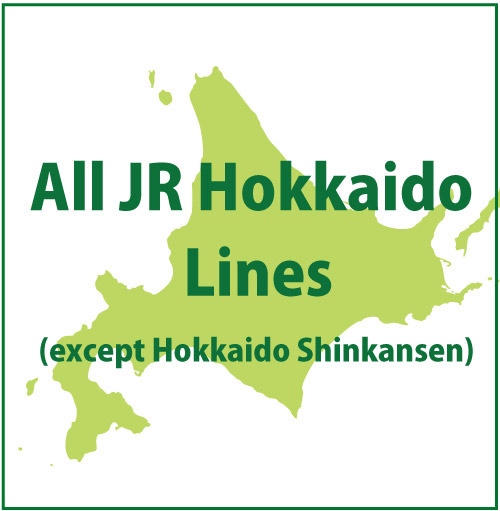 Unlimited travel throughout Hokkaido
JR East-South Hokkaido Rail Pass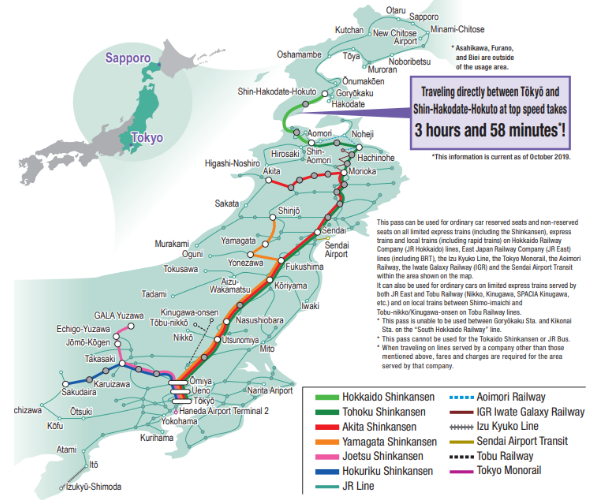 Unlimited travel in Hokkaido, Tohoku, and suburbs of Tokyo
JR Tohoku-South Hokkaido Rail Pass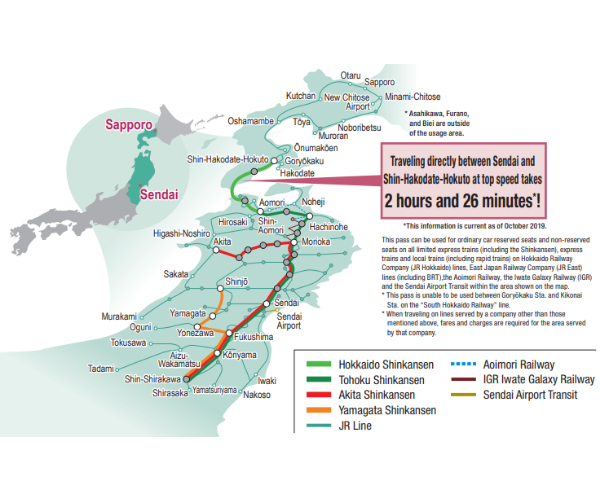 Unlimited Rides in Hokkaido, Tohoku, and Tokyo Suburbs
JR EAST PASS(Tohoku area)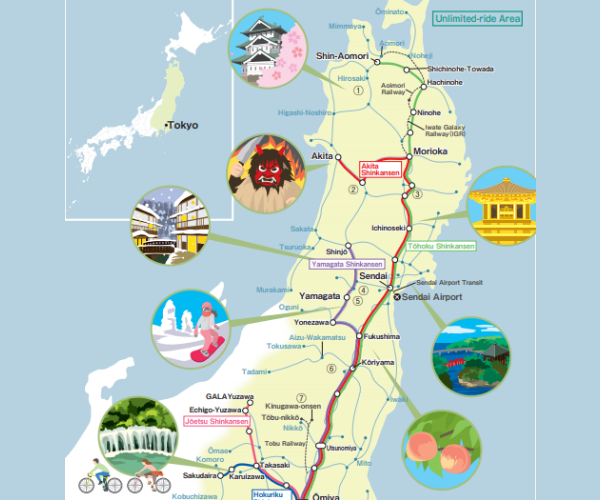 Unlimited rides from Tokyo to Tohoku area
JR EAST PASS(Nagano, Niigata area)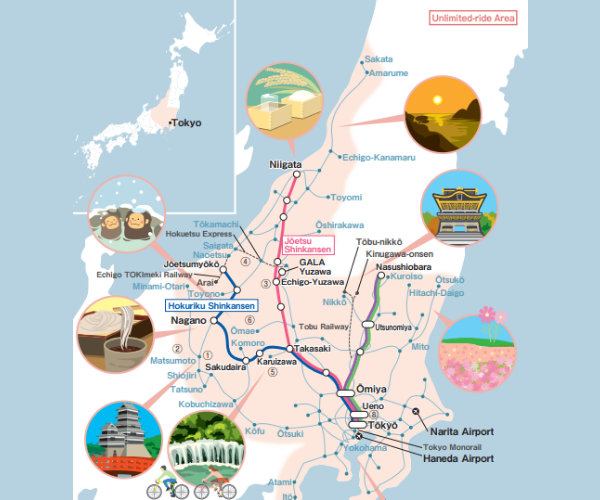 Unlimited Ride from Tokyo to Nagano, Niigata area
Hokuriku Arch Pass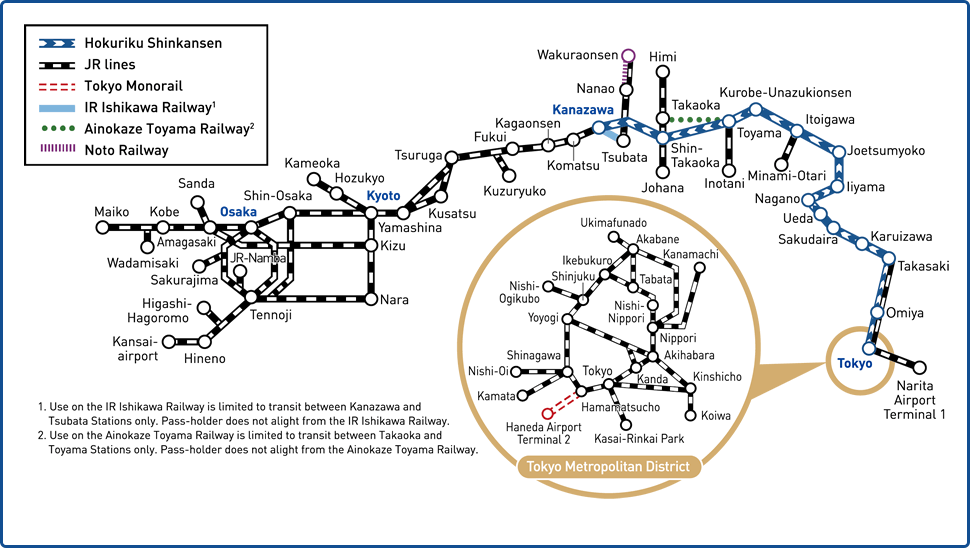 Unlimited travel from Tokyo and Osaka to Kanazawa and Toyama
Kansai Area Pass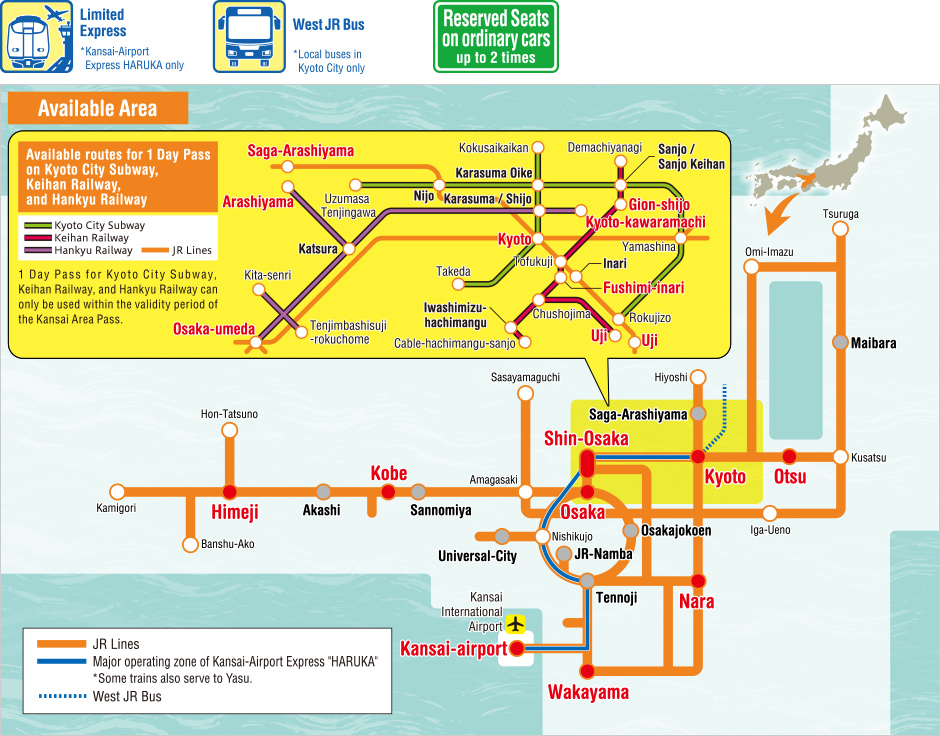 Unlimited Rides from Osaka, Kyoto, Hyogo, Nara to Hiroshima
JR KYUSHU RAIL PASS (ALL Kyushu)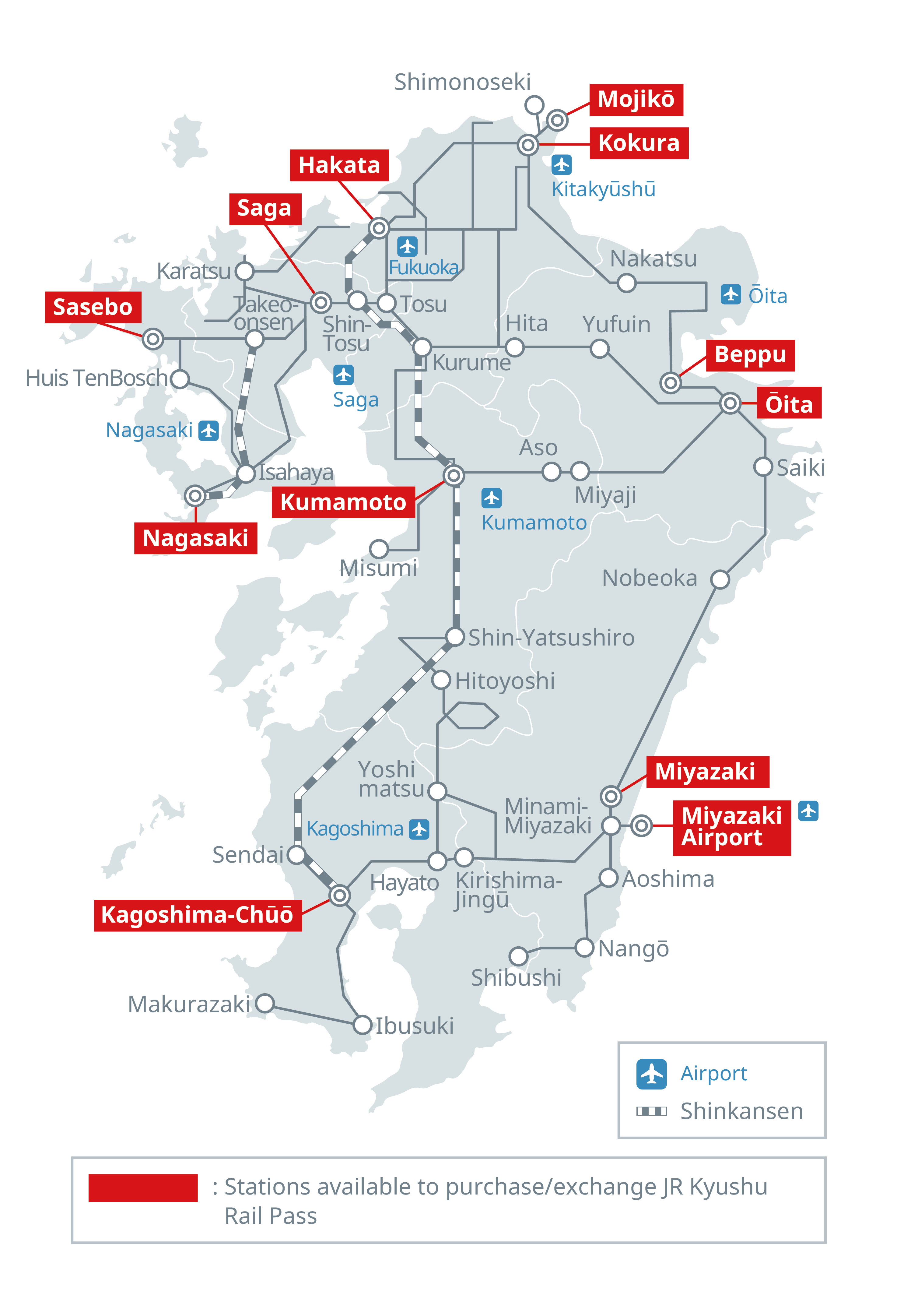 Unlimited travel throughout Kyushu
JR Setouchi Area Pass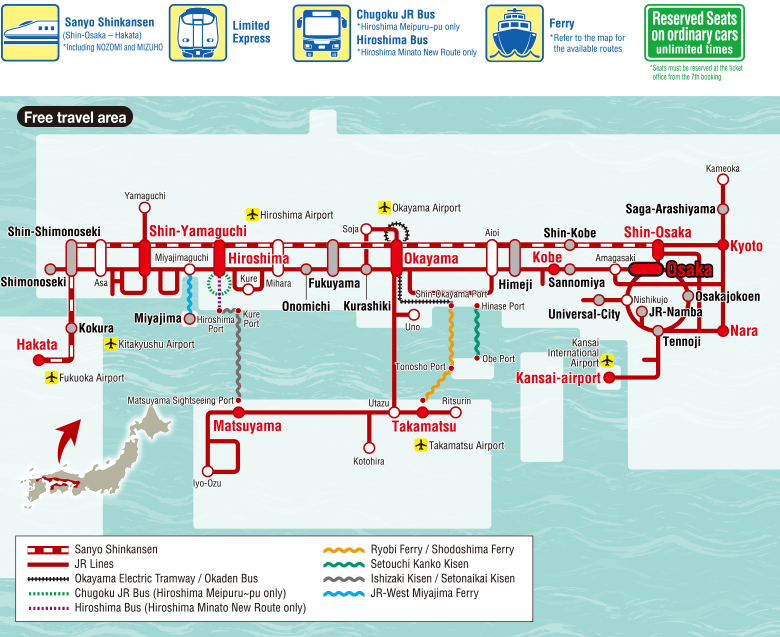 Unlimited travel throughout around the Seto Inland Sea
JR TOKYO Wide Pass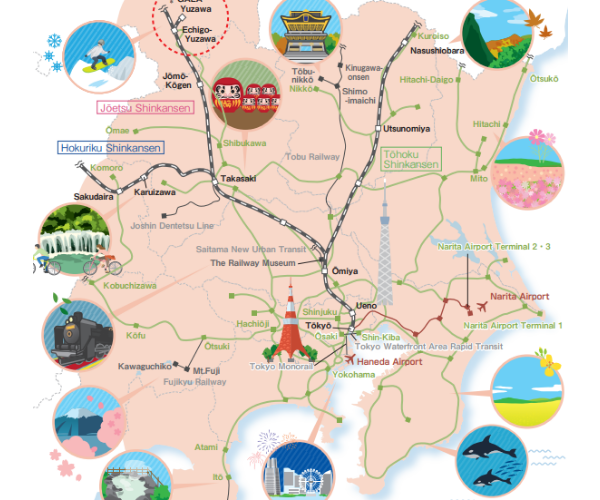 Unlimited rides from Tokyo to surrounding resort areas
Japan Rail Pass types, names, and service contents change frequently. If you want to check all types, please click here.
Click here for inquiries and arrangements for the Japan Rail Pass.
Advantages of Purchasing a Japan Rail Pass
Both the JR Pass and Regional Pass allow you to get on and off as many times as you like within the restricted period and area. This saves you the trouble of buying a ticket each time and saves you money on transportation costs.
For family trips, it is even more economical and convenient. All trains in Japan (JR companies), including the Shinkansen, are free for children under 6 years old when accompanied by a parent or guardian; children between 6 and 11 years old pay about half the adult fare. That also applies to the Japan Rail Pass.
By the way.
Baby strollers are allowed on the Shinkansen. However, strollers cannot be placed in the aisles or on the deck, so please fold them up and place them at the foot of your seat or store them in the overhead luggage rack. (*We will provide more details on how to bring a stroller on the Shinkansen in a separate article. Please wait while we prepare it.)
How to purchase and use the Japan Rail Pass
It is possible to purchase a voucher (e-ticket) for the Japan Rail Pass on the JR official website, but the procedure is complicated and difficult. Besides, it is more expensive to purchase directly from the official JR website.
Japanese railways are notoriously complicated and confusing. Even Japanese people sometimes find it difficult. Therefore, inquiring directly to JR may not solve the problem, so we recommend that you make arrangements through the online reservation site (klook, etc.) of an official Japan Rail Pass agency. It's the most obvious and easy to arrange.
Japan Rail Pass Purchase Procedure
Step 1
Once you have decided on a rough travel plan, look for a pass that fits your itinerary.
Check all Japan Rail Passes.

Step 2
Purchase a voucher (e-ticket) that matches your travel plan.
The type of pass cannot be changed, so please purchase according to the destination, schedule, and number of people.
How to use the Japan Rail Pass
Step-1
Upon arrival in Japan, present your voucher (e-ticket) and passport (photocopies not accepted) at an exchange counter at a major JR station to redeem your pass.
You should also make arrangements for reserved seats at the same time. However, if you prefer unreserved seats, you may board the train directly after receiving your ticket.
Step-2
When boarding the train, present your pass at the station through the ticket gate where an attendant is present.
Some passes are compatible with automatic ticket gates, but it is safer to use a ticket gate with an attendant so that you can confirm your destination.
Step-3
Be careful not to lose your JR Pass during your stay in Japan.
In any case, we will not be able to reissue a new pass.
How to learn more about the Japan Rail Pass
The Japan Rail Pass is a very affordable pass that is highly recommended for foreigners traveling in Japan. I want you to master it well, so I will introduce it in several other articles.
If you are interested, please refer to the article linked below.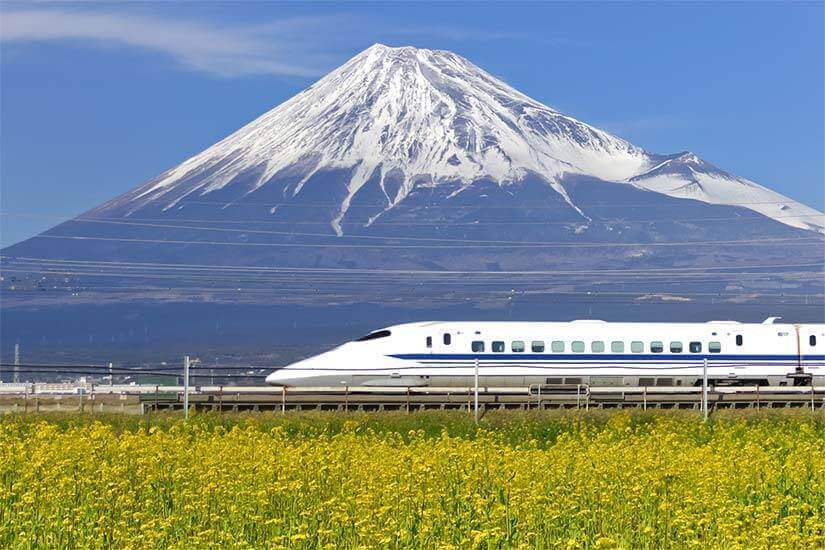 When traveling in Japan you can move very efficiently by combining shi...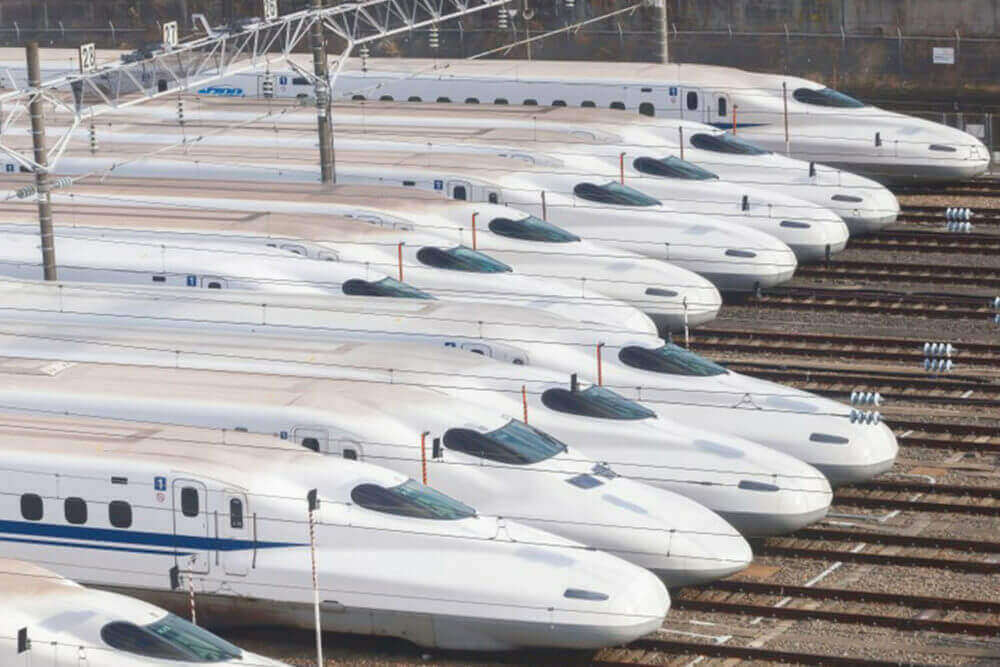 In the Japan, the network of Shinkansen (Bullet train) is spreading. T...
Now, let's plan to make your vacation in Japan the best experience ever!