If anyone asks me where is the most beautiful pond in Japan, I would say that it is Mishakaike Pond in Nagano Prefecture. The famous Japanese artist Kaii Higashiyama (1908-1999) drew his representative work "Vibrant Green" (1982) with this pond as the motif. If you go to Mishakaike Pond, you will be able to take some of the most beautiful pictures that are perfect for your Instagram. On this page, I will introduce you the beautiful photos of Mishakaike Pond.
Mysterious world in the mountains
The painter added a white horse in the world of this pond
Mishakaike Pond is an artificial pond with an area of ​​about 0.1ha and a depth of about 7m. It is located in the high altitude of 1,500 m or more, close to "Yatsugatake" (2,899 m), which is a mountain representing Japan.
Farmers around Mishakaike Pond have long suffered from cold damage. So this pond was built to store water once and raise the water temperature even a little. Mishakaike Pond is very acidic, so there are not many creatures. The surface of the water reflects the surrounding forest, just like a mirror. The fresh green of spring, the deep green of summer and the autumn leaves are astonishingly bright on Mishakaike Pond.
This pond became famous in Japan because the Japanese painter Kaii Higashiyama who represents the twentieth century drew works with this pond as a motif. He drew a white horse at the base of this mysterious pond. The white horse enhanced the mysterious atmosphere of Mishakaike Pond. The painting was named "Vibrant Green" and became his representative work. "Vibrant Green" is stored at the NAGANO PREFECTURAL SHINANO ART MUSEUM.
How to get to Mishakaike Pond
Mishakaike Pond is about 3 hours 30 minutes northwest of Tokyo by car. It is about 45 minutes from Suwa IC on the central expressway.
If you go by train, the nearest station is Chino Station on the JR Chuo Main Line. It takes about 30 minutes by taxi or car rental from Chino Station. It takes about 40 minutes by bus. In the case of a bus, get off at the "Meiji Onsen Entrance" and walk a minute. However, there are only a few buses for a day.
There are parking lots and toilets around this pond, but there are no shops. It may be crowded with sightseeing buses during the summer sightseeing season.
I think that the most beautiful time of Mishakaike Pond is from late May to late October. Autumn leaves are beautiful from late September to late October.
It's covered with snow after late October. The roads around are snowed. So you can go to this pond. But if it snows, the water may be covered with snow. You may not be able to see the beautiful scenery.
A beautiful mountain area called Tateshina is spread around Mishakaike Pond. There are various hotels. Please enjoy Japanese mountain resort by all means.
Please refer to the official tourist site of Chino City for details.
>>Find the Cnino City best deal, compare prices, and read what other travelers have to say at Tripadvisor
I will introduce the Mishakaike Pond by seasonal photographs.
Mishakaike Pond in Spring & Summer
Because there is less green in spring, many branches of trees are reflected on the water surface.
The fresh green season of this area is from late May to late June. Rainy days will increase in June, so you should go in late May.
In summer, green is the most beautiful and I recommend it. The rainy season ends around July 20, so it is best to go from late July to late August.
It is recommended to go in the morning as it is often backlit during the daytime.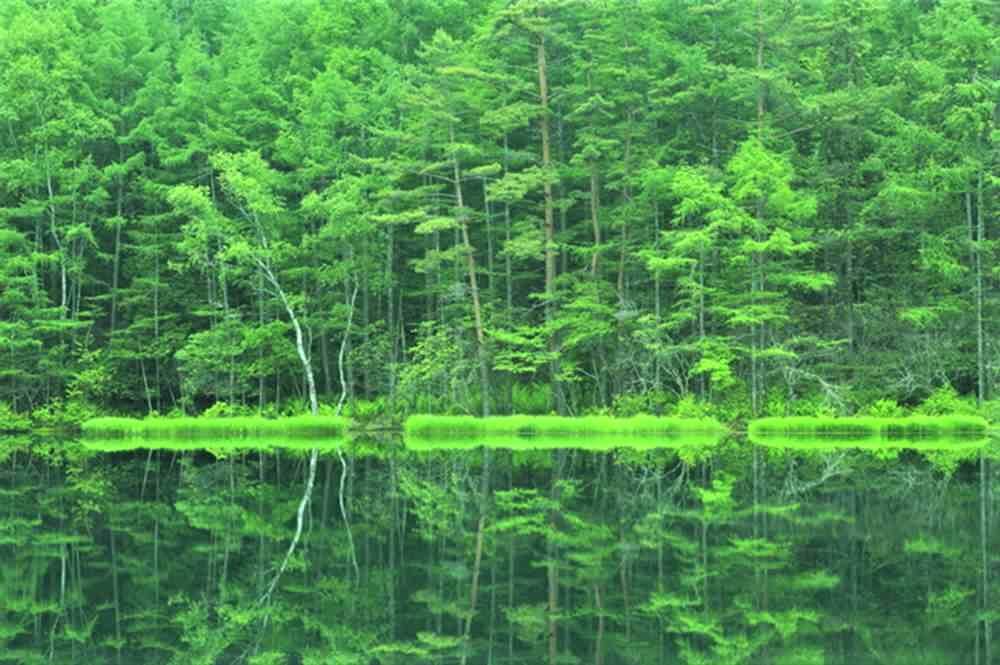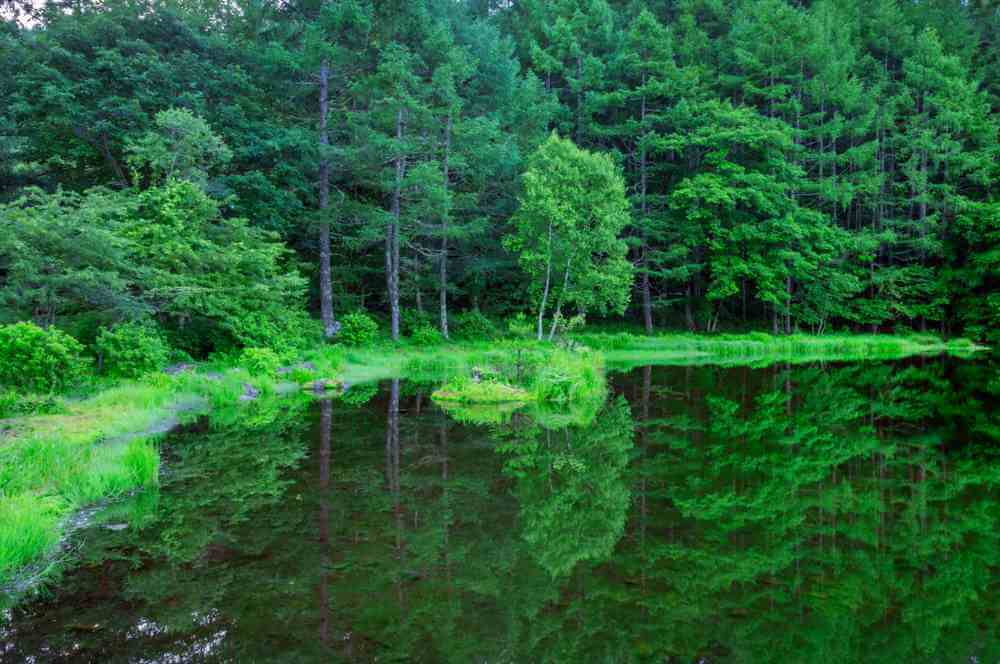 Mishakaike Pond in autumn
In the fall, Mishakaike Pond is very beautiful with colored leaves. Mid October is best. The surrounding mountains also fall in color, so you can enjoy a wonderful drive.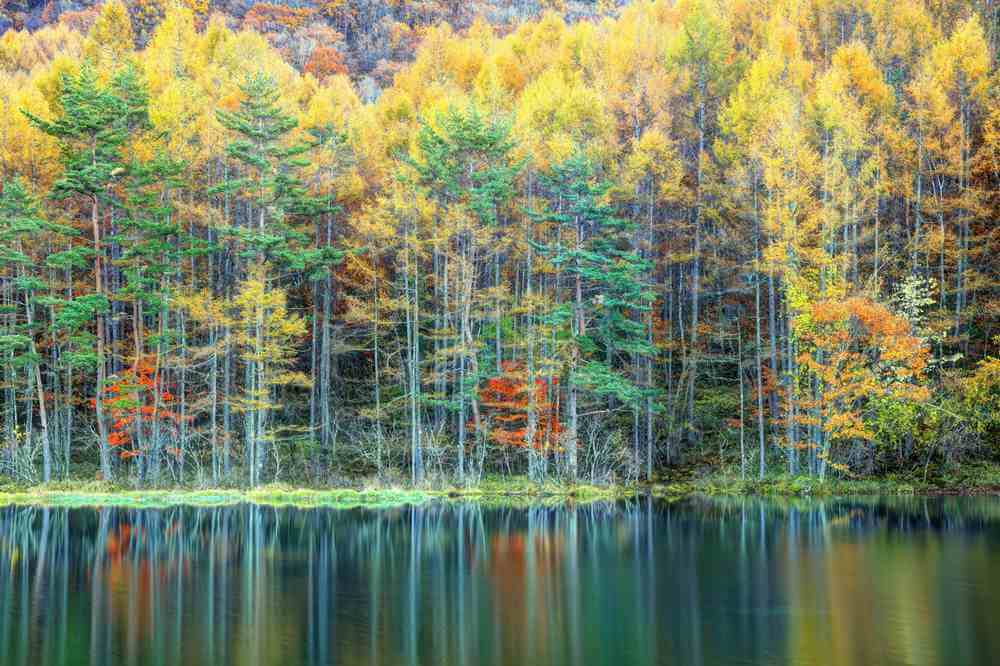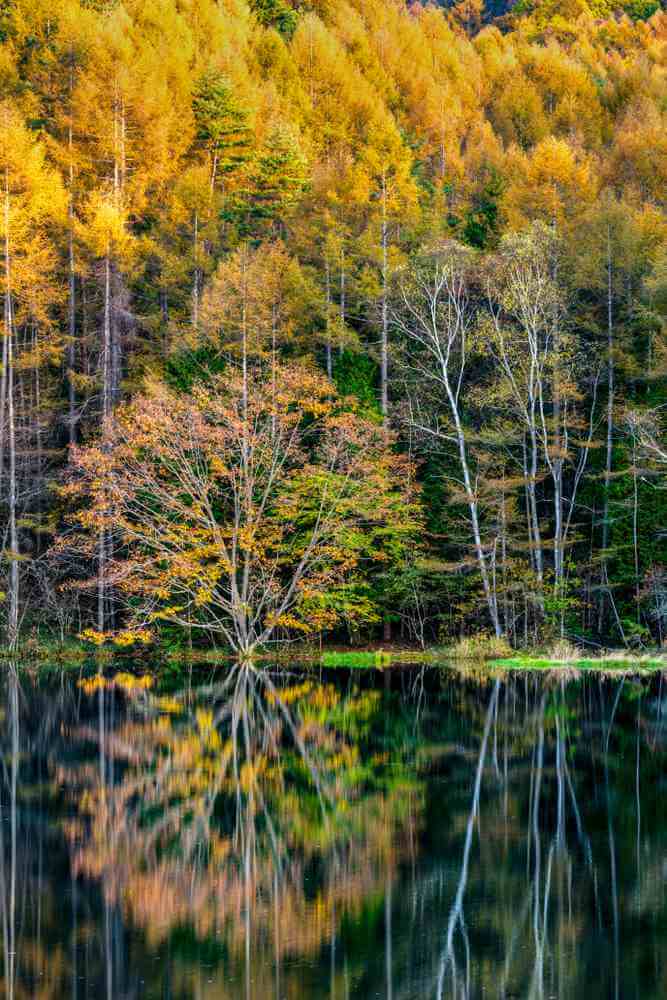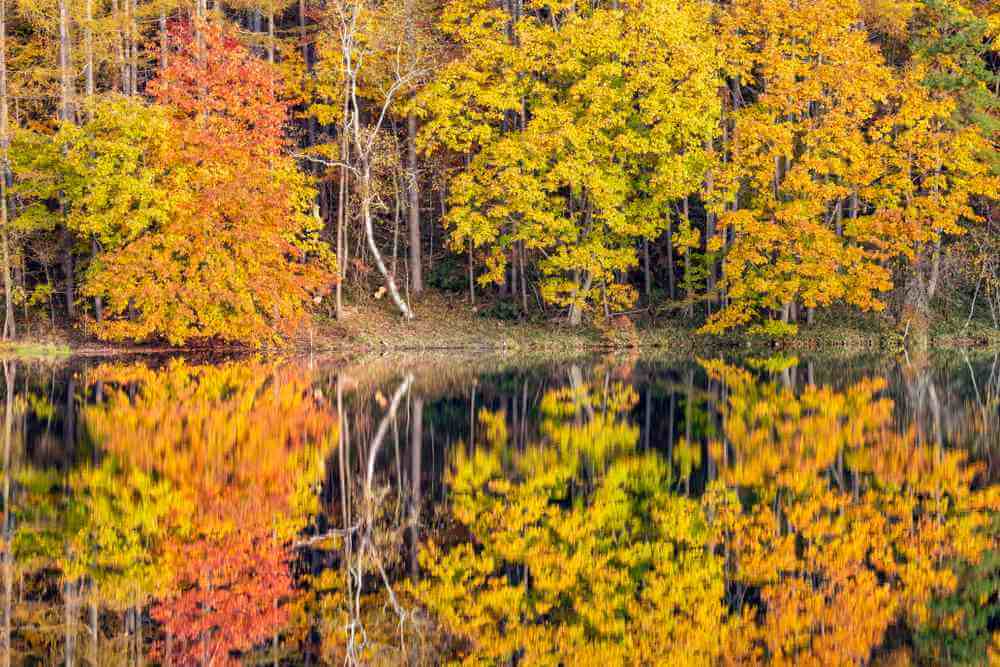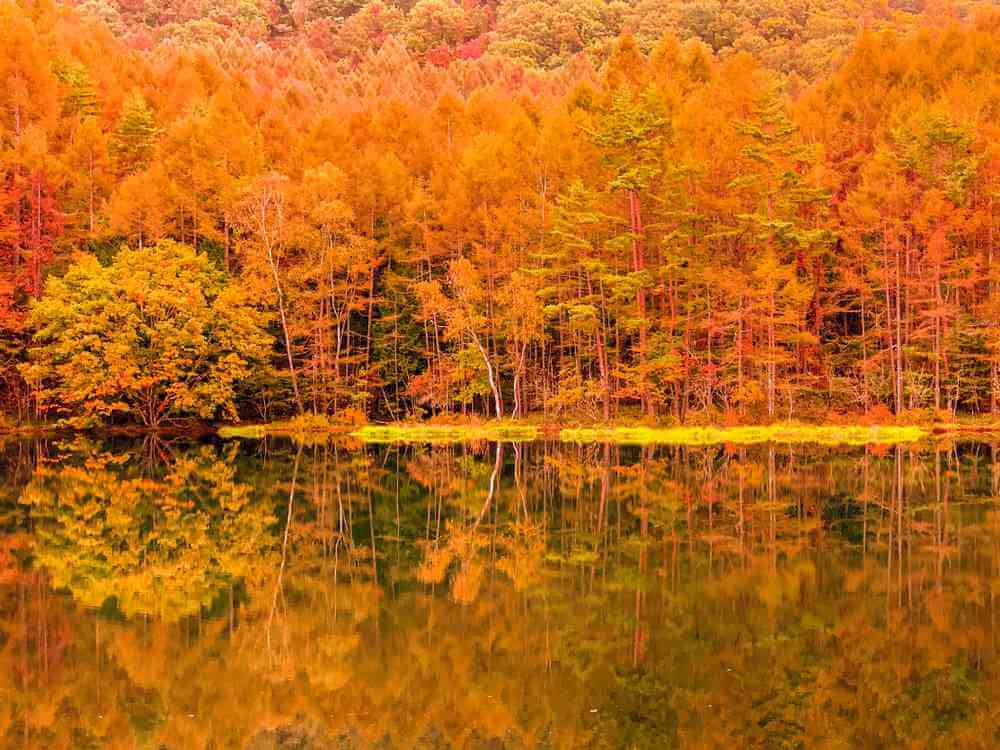 Mishakaike Pond in winter
In winter this pond is partly frozen. It's even snow covered, so I would not recommend you to go winter.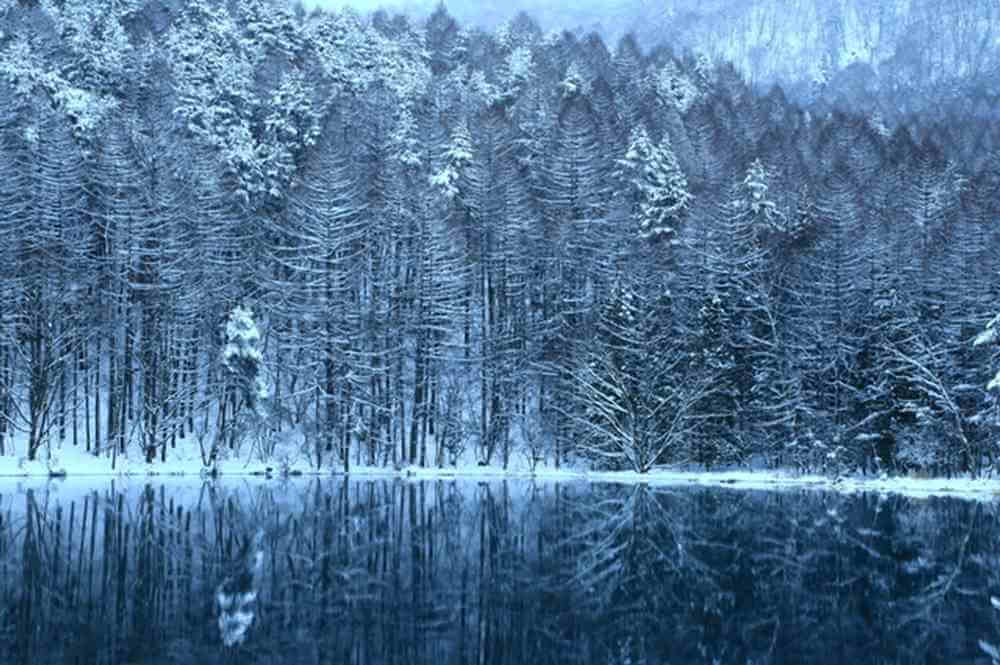 Thank you for reading to the end.