If someone asks me, "Where is the most beautiful place in the mountainous areas of Japan?" I will immediately say "It is Kamikochi (Nagano Prefecture)". The beauty of Kamikochi can not be expressed very much in photos or videos. In Kamikochi, there is the finest resort hotel in Japan, the Kamikochi Imperial Hotel. The view of the mountains from the balcony of the room is excellent. It will be a wonderful memory to stay in the hotel and hike around.
JAPAN ALPS  Kamikochi
Kamikochi is located in Chubu Sangaku National Park in Nagano Prefecture in central Honshu, Japan. In the central part of Honshu, there is a mountainous area that rises to an altitude of 3,000 meters above sea level. This area is often referred to as the "Japanese Alps" because of its similarity to the mountainous regions of Switzerland. Kamikochi is one of the most popular mountain tourist destinations in this area.
The tourist season in Kamikochi is from May to October. from late May to around late June, the fresh green leaves are glorious and beautiful. From July to August, the area also experiences a brief summer, when flowers bloom prettily. The autumn foliage is spectacular around October. Let us introduce you to the seasonal scenery of Kamikochi.
Spring and summer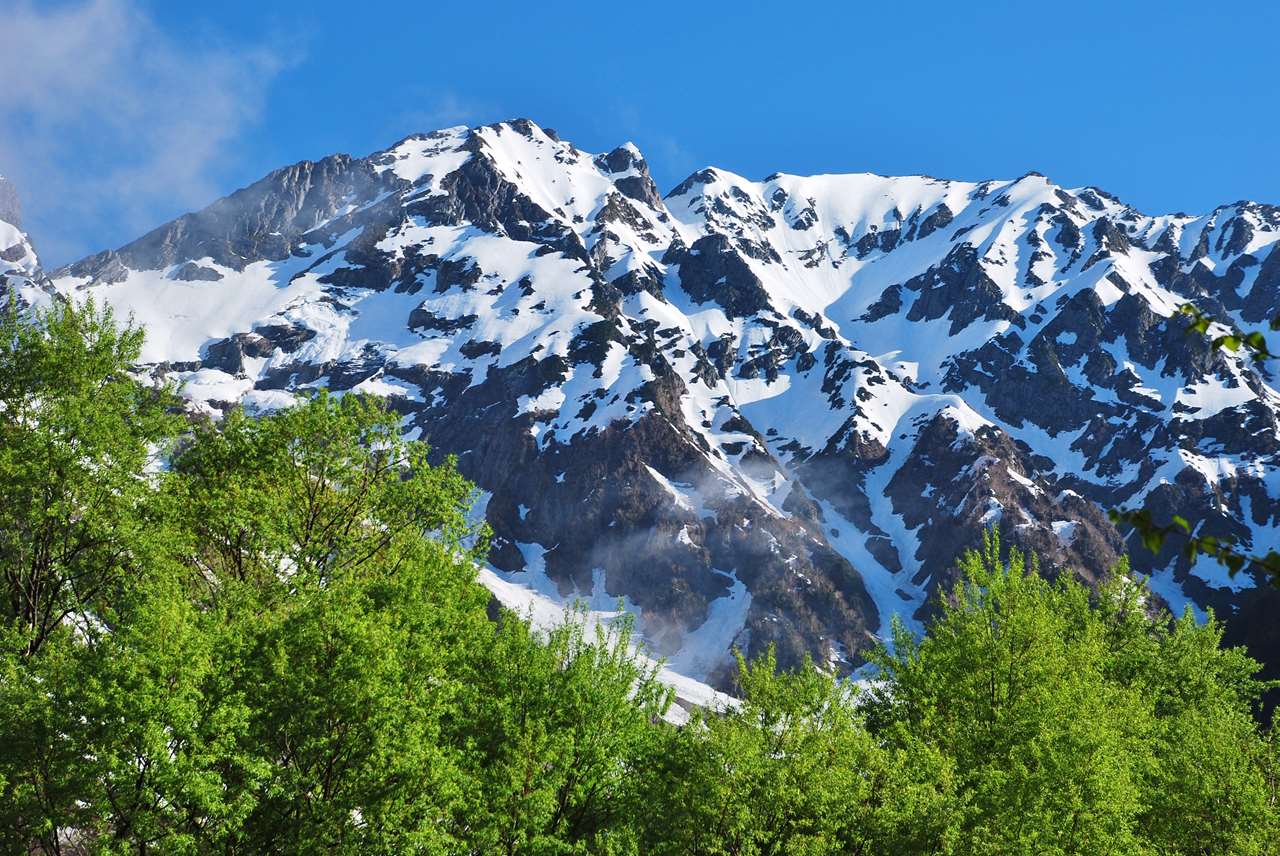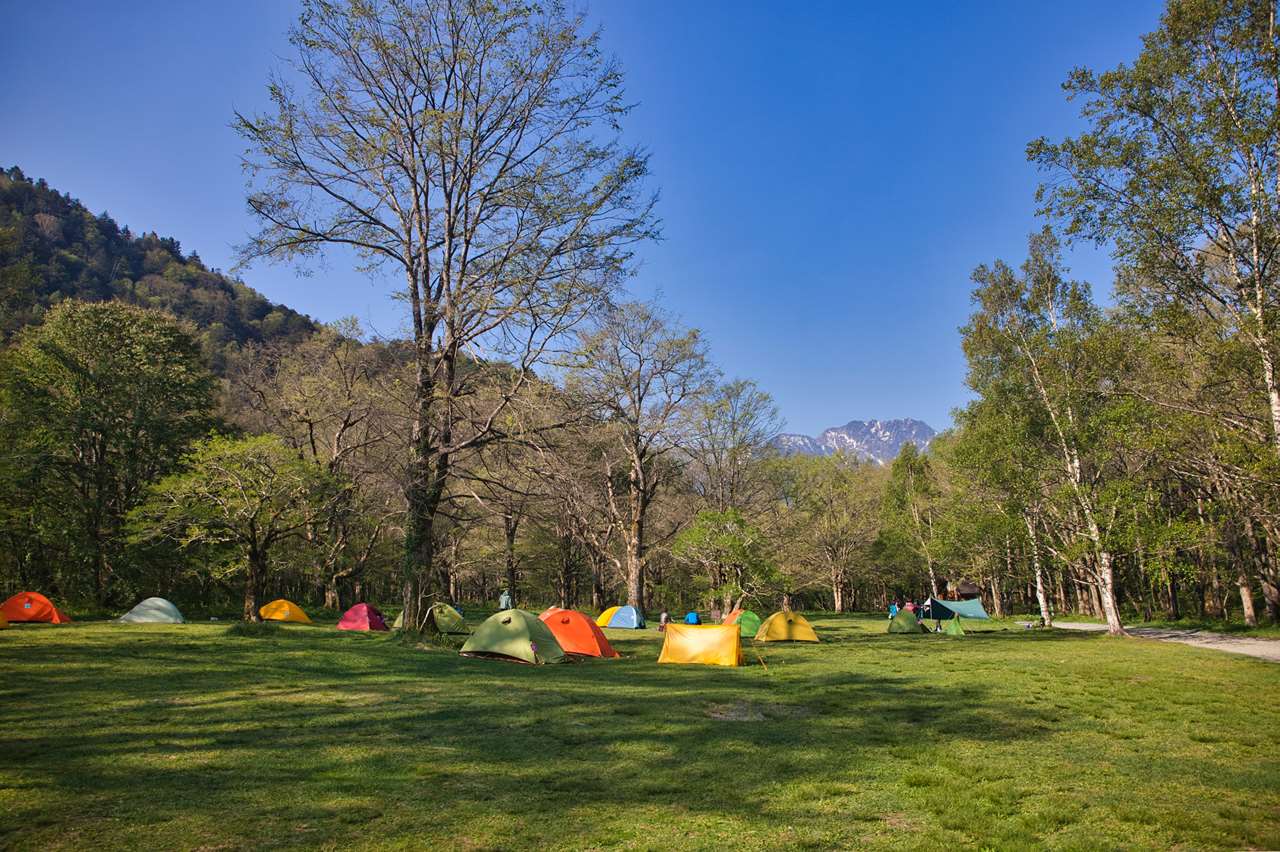 Autumn
Winter
Twilight
Basic Information on Kamikochi
Address
Kamikochi Azumi, Matsumoto, Nagano 390-1516
Access
It takes about 3 hours from Shinjuku Station in Tokyo to Matsumoto Station by JR Express. From Matsumoto Station, take the Matsumoto Electric Railway to Shin-Shimashima Station (30 minutes), and from Shin-Shimashima Station, take a bus to Kamikochi (1 hour).
Major Places of Interest
Kappa Bridge: A suspension bridge over the Azusa River. Beautiful photos can be taken with the mountains in the background.

Myojin Pond: Mysterious and beautiful. The one-hour walk from Myojin Pond to Kappa Bridge is especially recommended.
>>Find the best deal, compare prices, and read what other travelers have to say at Tripadvisor!
You can read more about Kamikochi in the following article.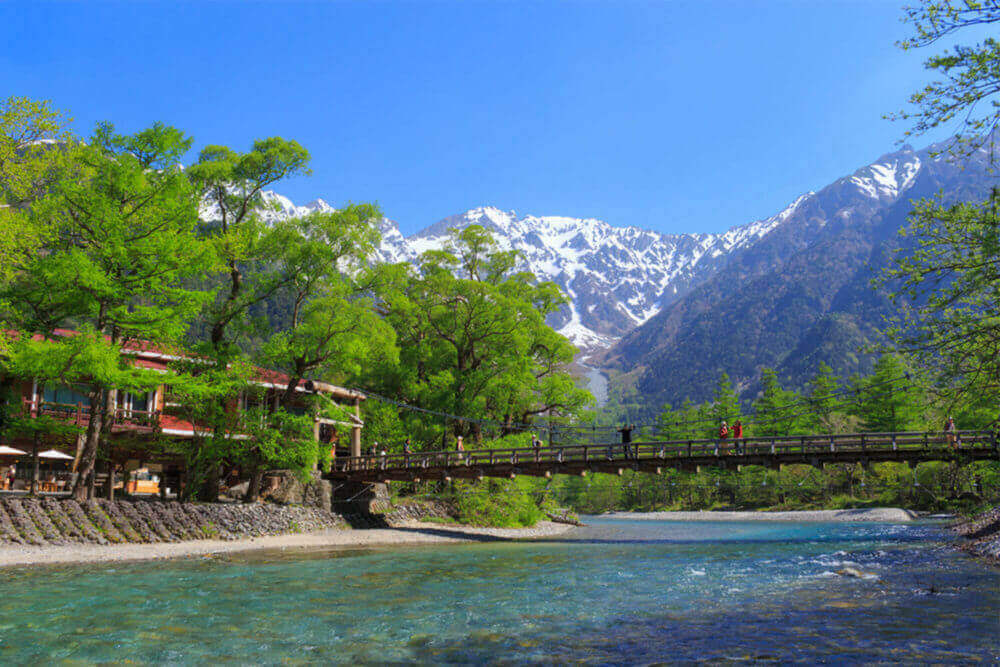 If you want to fully experience Japan's natural scenery, wind, and lig...
Thank you for watching to the end.
Kamikochi is much colder than Tokyo or Kyoto, so be careful what clothes you bring when you go there. When visiting Kamikochi, you may also visit the famous Matsumoto Castle in nearby Matsumoto City.